Introducing Novo Mesto
Located 70 kilometres (44 miles) southeast of Slovenia's capital Ljubljana, Novo Mesto is the capital of the Lower Carniola (Slovene: Dolenjska) region of Slovenia and the economic, educational, cultural business and sports centre of the south-eastern part of the country. The town is perched snugly on a very sharp and extremely scenic bend of the Krka River. With a population of about 23,000, it's the seventh largest city in Slovenia.
The area was originally settled in Roman times but the town itself was founded by the Duke Rudolf IV of Austria on April 7th, 1365 as Rudolfswerd. In subsequent centuries it grew into Novo mesto (literally: "New Town"), becoming the main administrative, cultural, religious and business centre of Lower Carniola.

Today, the town has several wonderful sights to visit and explore and it is part of an interesting project that aims to combine the cultural highlights and natural attractions of the city and the region and make them more accessible to tourists. The city itself shows two faces to the visitors: one is the modern, loud, and busy industrial part of the city with the large pharmaceutical company named Krka, and Revoz, the Slovenian subsidiary of French car maker Renault. The other is a romantic old town centre with the cobbled square of Glavni trg and picturesque historic houses (which are all protected as monuments).
The main sights to see in the town are: Dolenjska Museum, Cathedral of St Nicholas, Jakac House, Town Hall, Glavni Trg square, Franciscan Monastery and Franciscan Church of Saint Leonard.
Novo Mesto Pictures
View our image gallery that proves you absolutely have to visit Novo Mesto!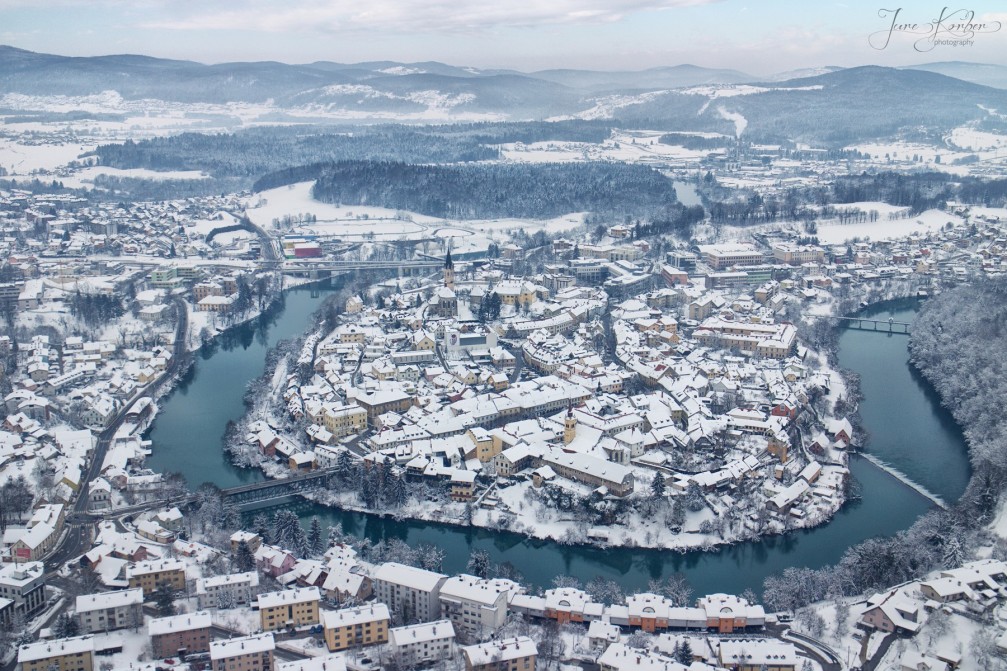 The town of Novo Mesto is perched snugly on a very sharp and scenic bend of the Krka River. (photo: Jure Korber and Tjasa Borsnak)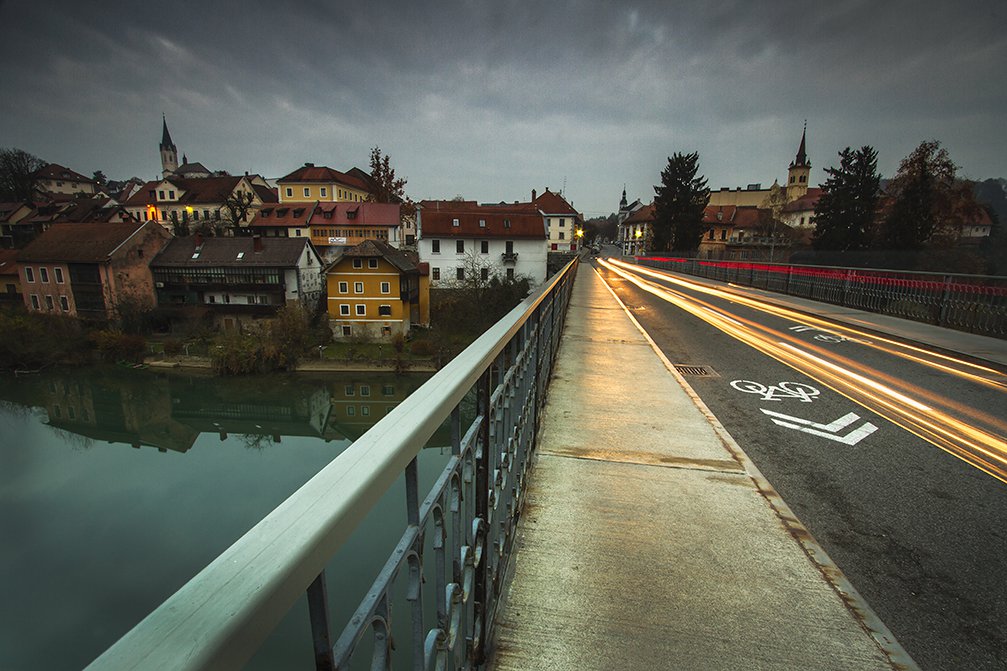 Novo Mesto's Old Town is situated on a rocky promontory above the left bank of the Krka river. (photo: Piotr Skrzypiec)
For more photos visit our picture gallery: 25 Beautiful Novo Mesto Photos to Inspire Your Next Trip!
Location of Novo Mesto on the map

Address: Glavni Trg 1, 8000 Novo Mesto, Slovenia
Latitude and Longitude Coordinates: 45.804411, 15.169489
GPS coordinates: 45° 48′ 15.8796" N 15° 10′ 10.1604" E
Region: Lower Carniola (Slovene: Dolenjska)