Slovenia is a small country in Central Europe with an extremely diverse and interesting landscape including high Alpine peaks, thick forests, bucolic green countryside, and a short but extremely picturesque stretch of coastline on the Adriatic.
Introducing Slovenia
Slovenia is situated on the south of central Europe and shares borders with Italy, Austria, Croatia and Hungary. Nestled between the Alps and the Mediterranean Sea, picturesque Slovenia is blessed with spectacular mountains and an Adriatic coastline. You can have one eye on the Adriatic Sea, then look in the other direction and be surrounded by hills and mountains of the Slovenian Alps. Distances between places in Slovenia are really short and within a single day you can visit the Slovenian coast and experience the Mediterranean climate or visit the mountainous region of Gorenjska and experience the Alpine and continental climate. The changing landscape is constantly surprising, and from the top of the highest Slovenian mountain Triglav (2,864 m) you can see coastline of Adriatic Sea if weather is nice. And that's exactly the reason why visiting Slovenia can be a great choice for both, summer or winter holidays, with great winter sports architecture and remarkable mountains and, at the same time, the position on the coast of the sea.
This proximity of opposites and contrasts is a hallmark of Slovenia, which boasts many natural attractions located all over the country in very different habitats. The picturesque Mediterranean towns on the Adriatic coast, the pure and intact nature in the idyllic Triglav National Park in Slovenian Alps, the most beautiful glacial lakes Bled and Bohinj, the mysterious Karst region with native Lipizzaner horses and one of the most significant cave systems in the world, the beautiful wine growing regions of Primorska and Posavje and the small but charming capital Ljubljana with its cobbled streets, beautiful baroque architecture and medieval castle dominating the city. The fact that the third of the country is part of European Network Natura 2000 protected areas, gives you an insight in how beautiful Slovenia really is.
Slovenia is situated at the historical and geographical crossroads of western, northern and southern Europe, so it is not a surprise that it's well connected to the rest of the continent in all directions, and by all means of transport. It's just a few hours travel from Venice or Vienna. Slovenia is easy to reach from neighbouring countries (Italy, Austria, Croatia and Hungary), with good road and rail links, and daily flights from numerous European cities. As a maritime nation, Slovenia can also be reached by sea. Slovenia gained independence in 1990 and is an EU member and in the Eurozone with the currency of Euro. Time is CET (same as western Europe). The official language is Slovene (from the group of Slav languages), though English is spoken throughout major cities and tourist destinations and many Slovenians also speak German and Italian.
If we need to describe Slovenia in just one word, it would be the one that people often use in travel writing: beautiful, extraordinary, amazing, charming, lovely. Small, but so extremely interesting. Slovenian Tourism board advertises the country with the slogan 'I feel sLOVEnia'. And the ones who have opportunity to visit Slovenia, find out that love is truly the main feeling you can get on the streets throughout major cities and tourist sites across the country. Slovenia is also considered one of the safest countries in Europe. Theft and violence are extremely rare. Wherever you are, even late at night in the cities, you can have no cause for concern.
Find Out Why Slovenia Should Be Your Next Destination To Visit In Europe
Slovenia is not necessarily a destination that's on the top of everyone's list of places to visit in Europe. But it wouldn't be revolutionary if we told you that the fame of a place doesn't guarantee the quality of your experience there, and vice versa. Places not included on lists of top recommended destinations in the world, can create some incredible travel memories. And that is exactly the case with Slovenia, a tiny, beautiful country sandwiched between Italy, Austria and Croatia in the very heart of Europe.
Slovenia pictures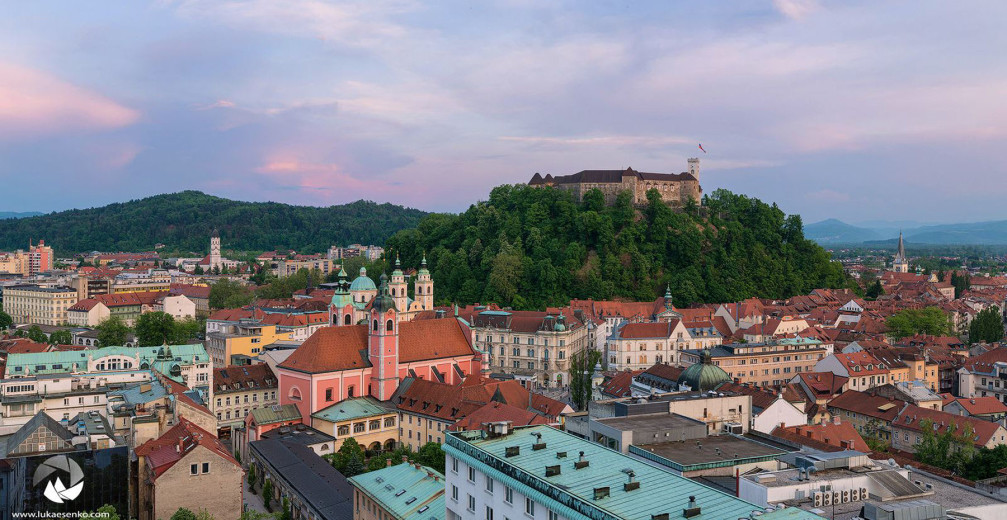 Hard to spell but easy to fall in love with, Ljubljana is one of Europe's greenest and most charming capitals, a city with the population of about 260 000 people. (photo: Luka Esenko)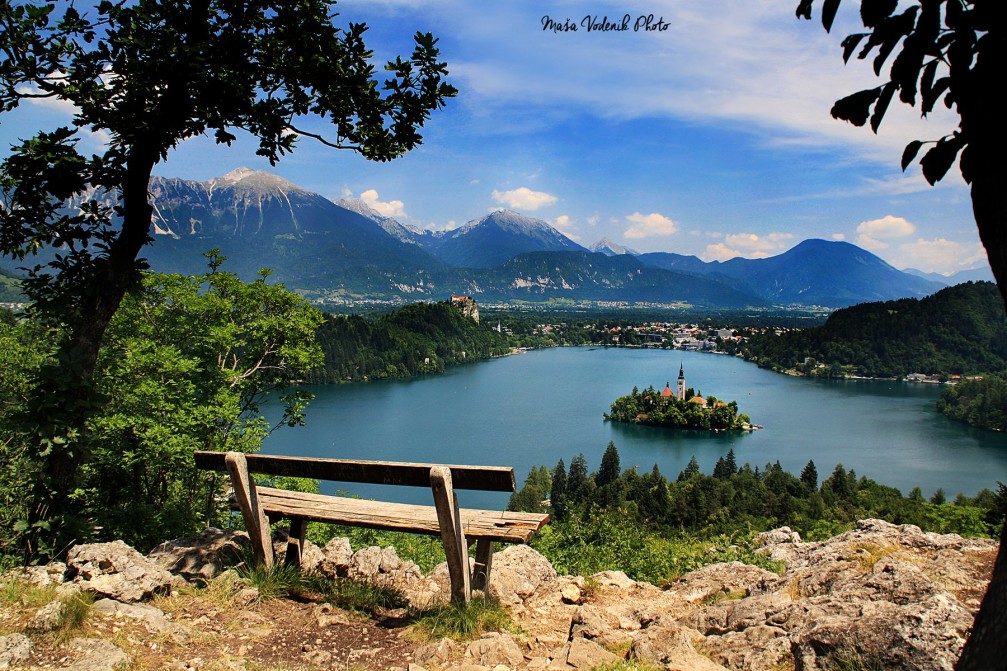 Lake Bled is such a spectacularly beautiful place that it appears to have been lifted straight from a fairy tale. (photo: Masa Vodenik)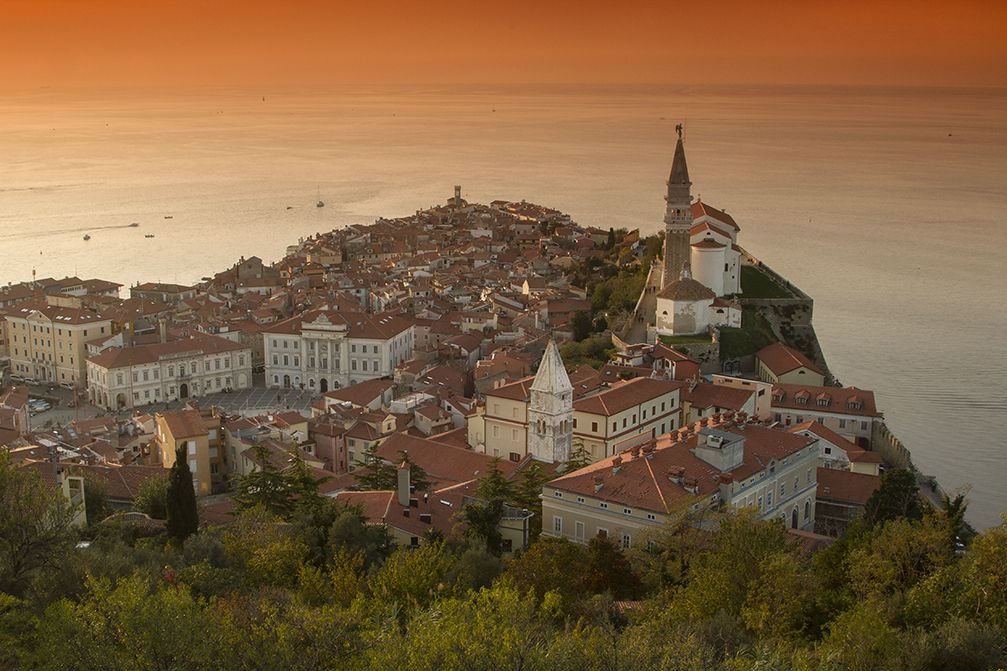 Piran is a postcard-pretty coastal town on the Adriatic coast of Slovenia. (photo: Piotr Skrzypiec)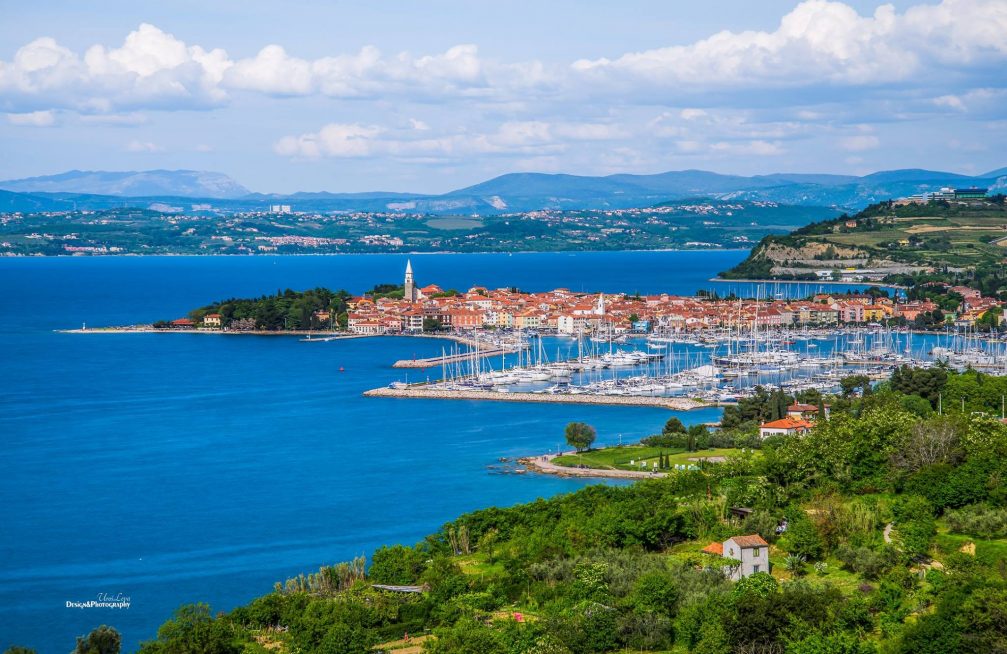 Surrounded by beautiful Mediterranean vegetation, Izola is a romantic little fishing town with typical Venetian architecture. (photo: Uros Leva)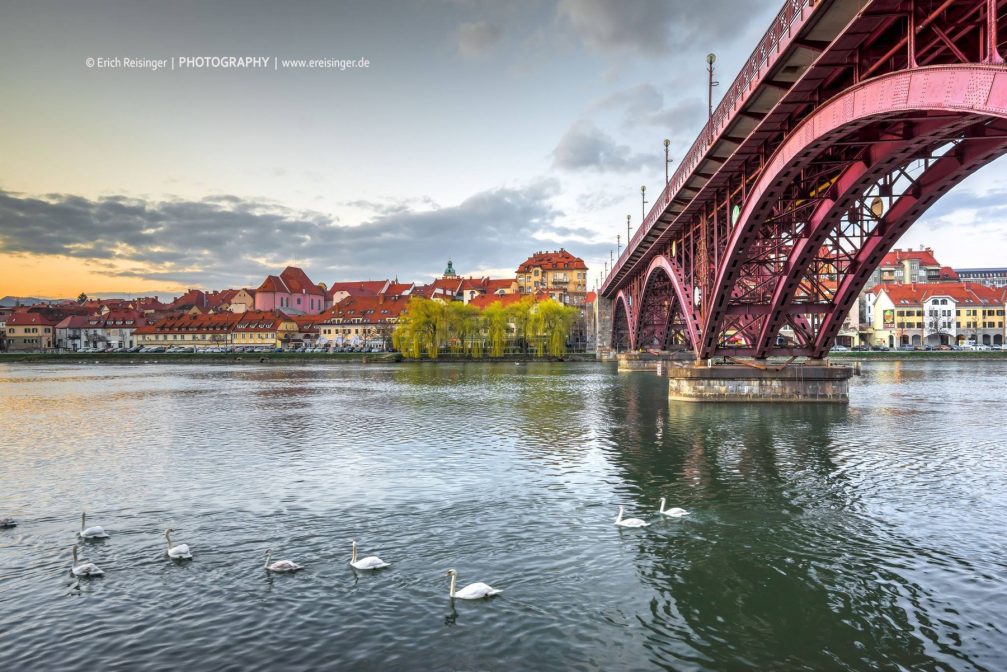 Maribor is the second largest city in Slovenia and the economic, educational, cultural and sports centre of the northeastern part of the country. (photo: Erich Reisinger)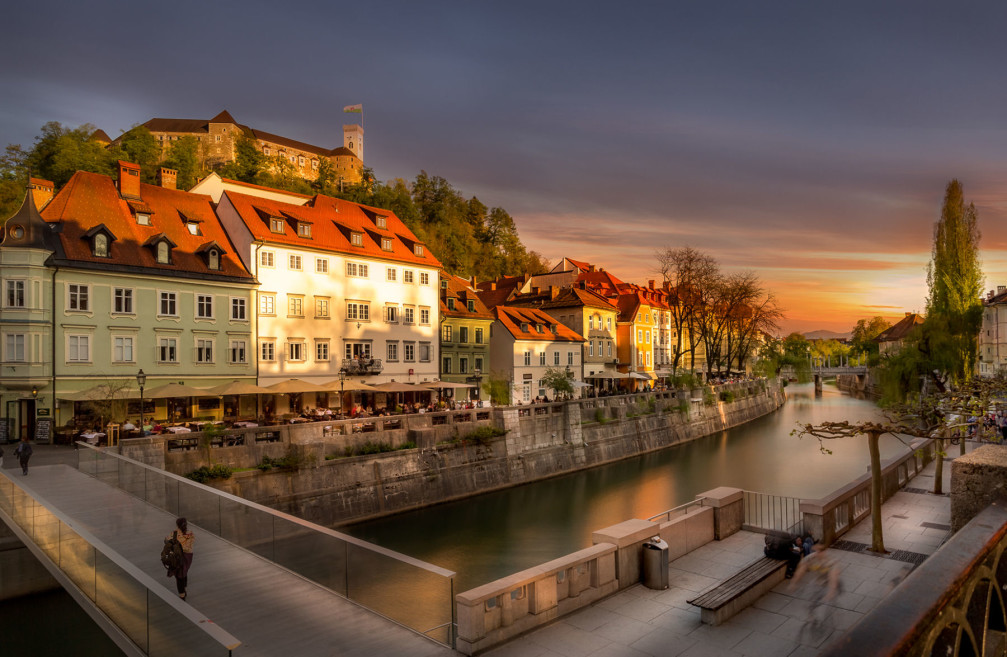 Ljubljana's Old Town is one of the top tourist destinations in the country and draws over one million visitors per year. It's a mix of impressive architecture, a picturesque river littered with fascinating bridges, plus heaps of nice restaurants, bars and cafés. (photo: Jakob Noc)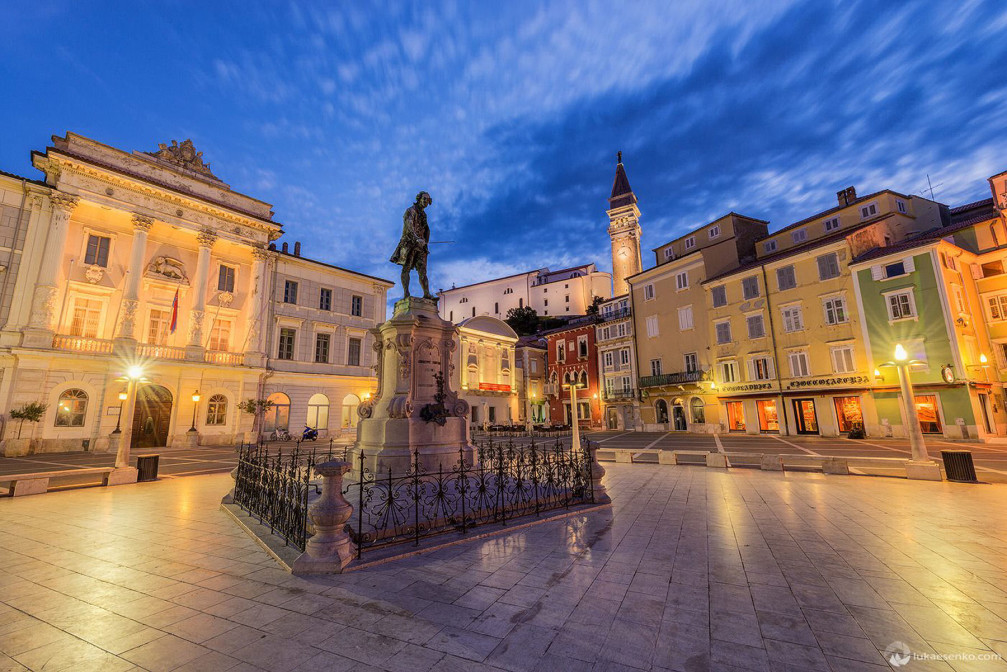 The beautiful Tartini Square in Piran. (photo: Luka Esenko)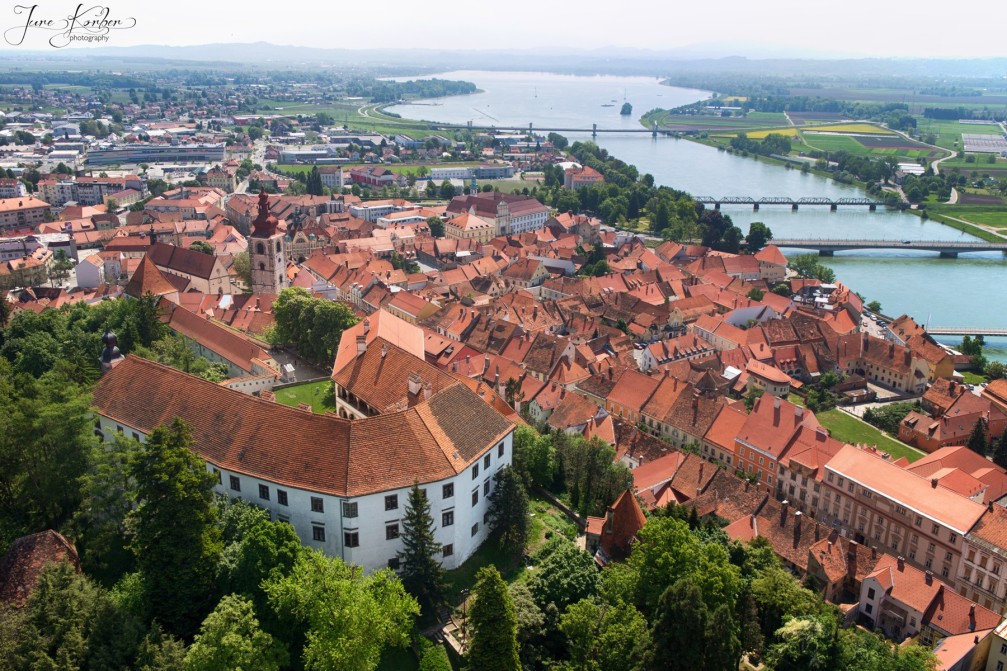 Ptuj is the oldest town in Slovenia and one of the oldest of whole Europe. (photo: Jure Korber and Tjasa Borsnak)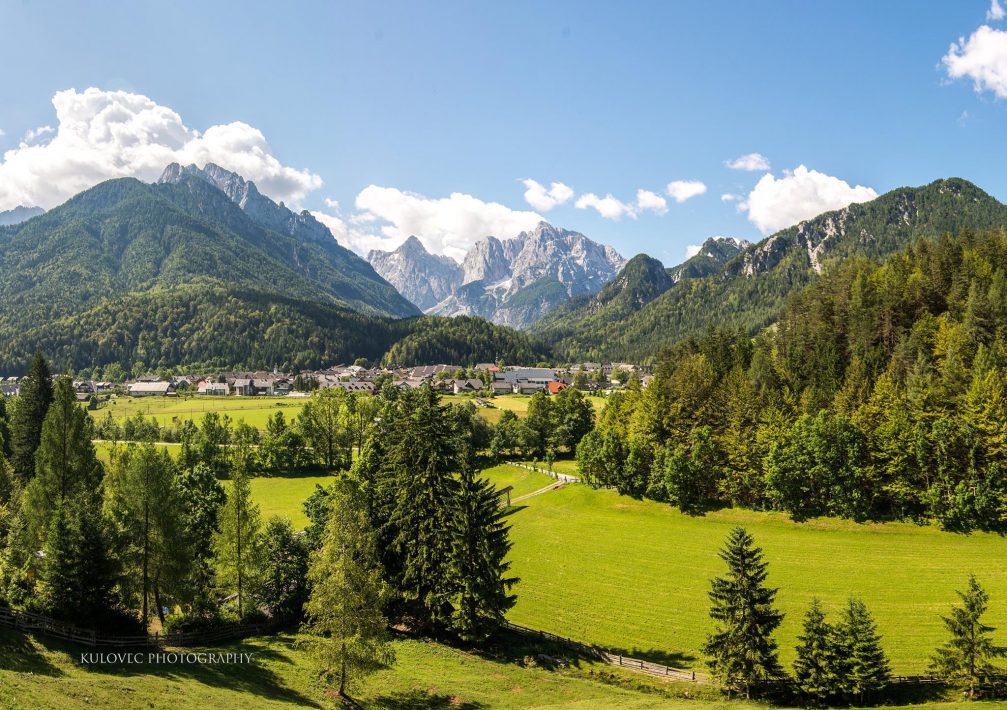 Kranjska Gora is a charming alpine village situated between the Julian Alps and the Karawanks mountain range in the utmost northwestern part of Slovenia, close to both the Austrian and Italian borders. (photo: Klara Kulovec)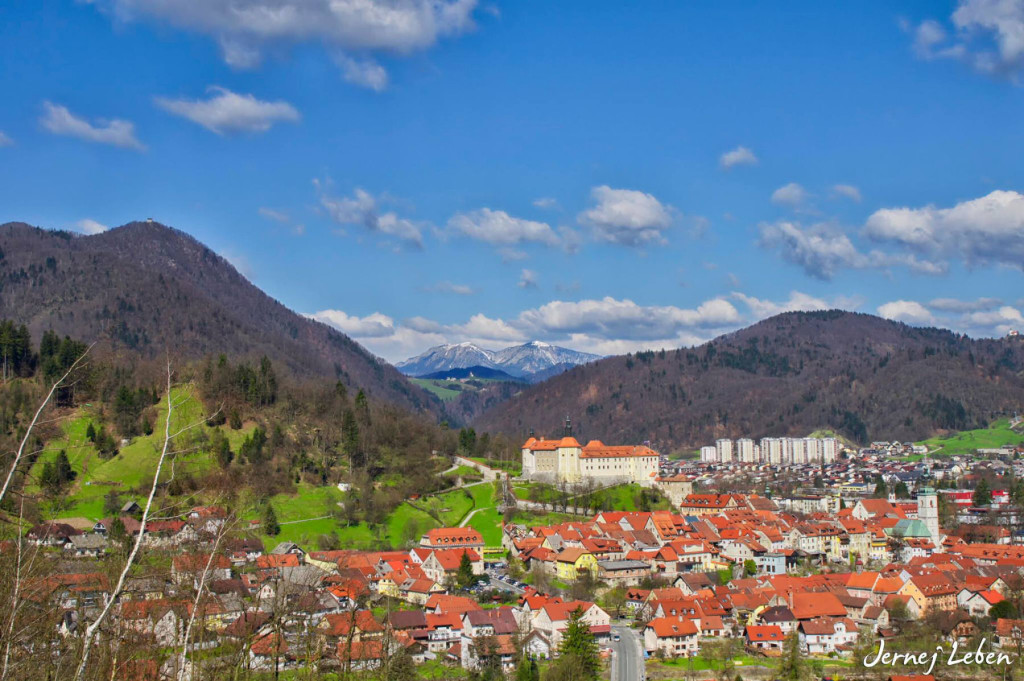 Skofja Loka is one of the oldest and prettiest towns with a history that goes back to the 10th century. (photo: Jernej Leben)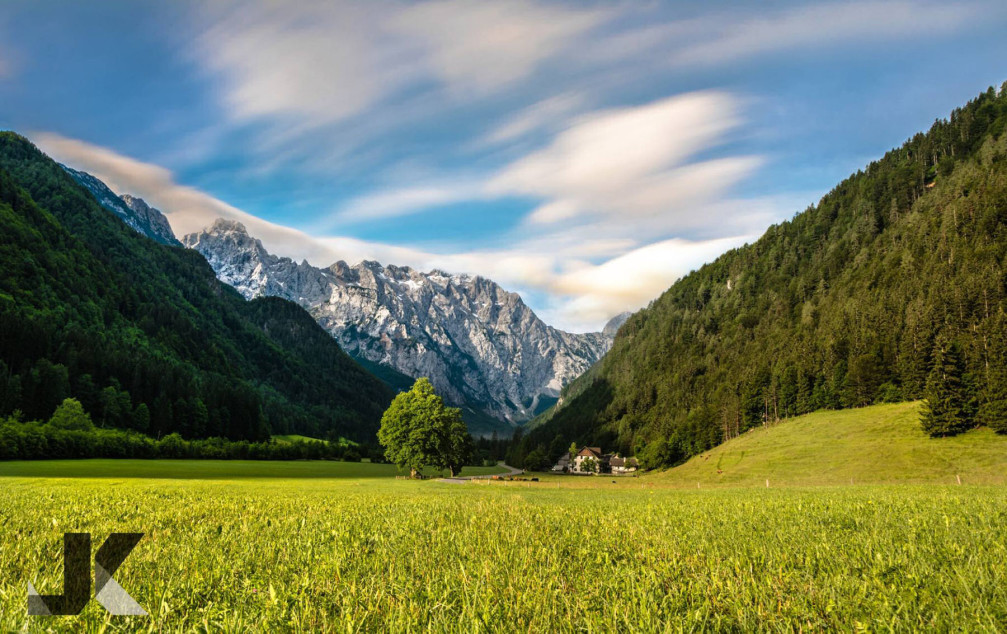 Logar Valley or Logarska Dolina as it is called in Slovene is considered by many as one of the most beautiful alpine valleys not only in Slovenia but in the whole of Europe. (photo: Jure Kralj)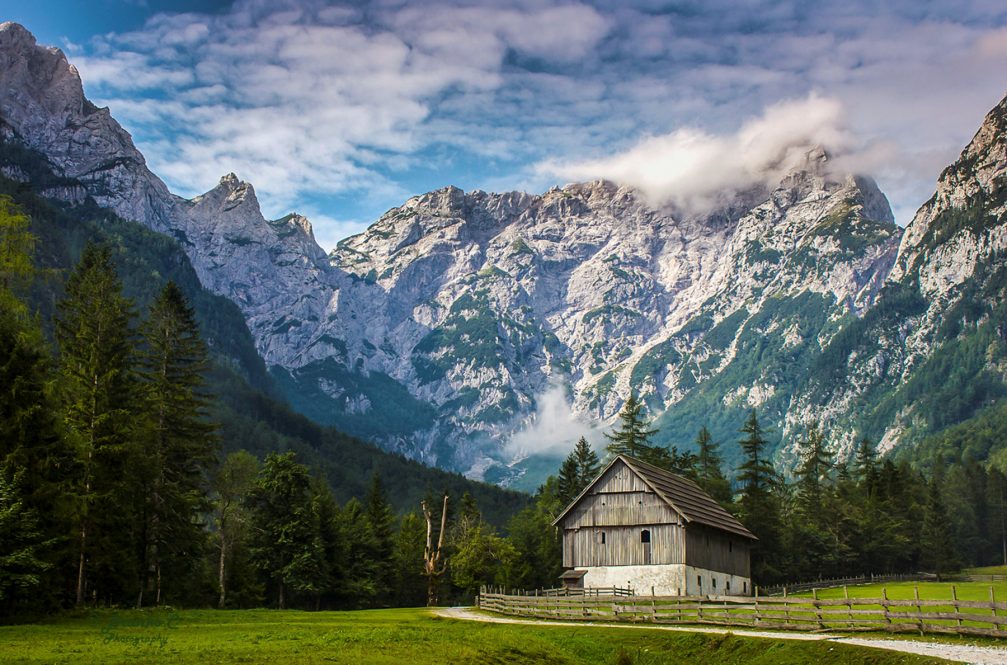 Tucked into a remote corner of the Kamnik Savinja Alps in northern Slovenia is a valley known as Robanov Kot. Here, under the high lofty silver peaks, old ways of life have changed little over the past few centuries. (photo: Branko Cesnik)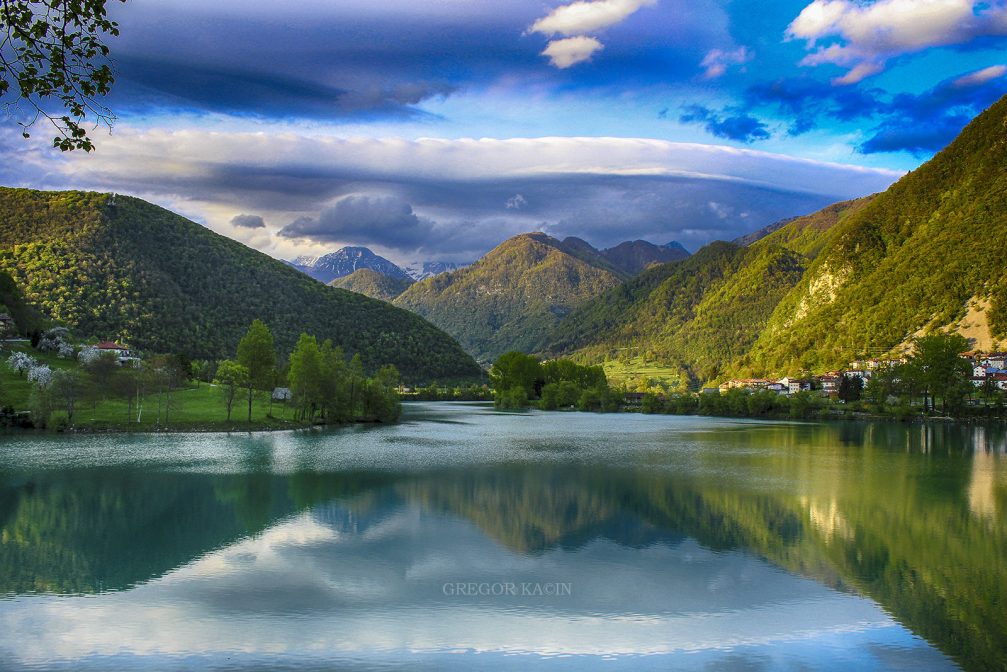 The Soca river is the most picturesque river in Slovenia. It is known for its amazing emerald green color, which is why it was nicknamed 'the emerald beauty'. (photo: Gregor Kacin)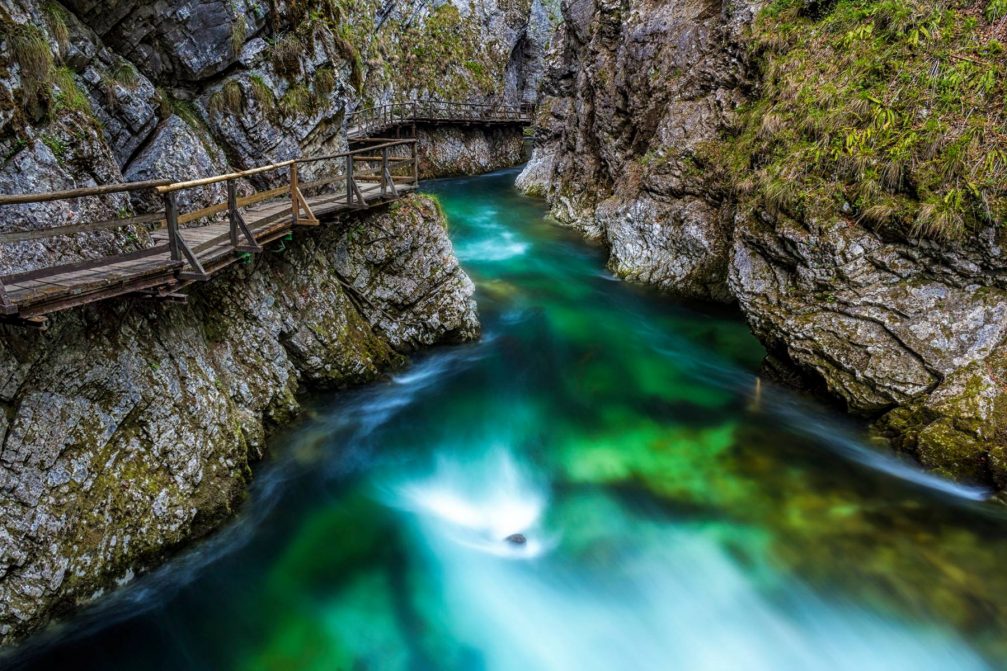 Vintgar Gorge, or Bled Gorge as it is also known, is one of the most extraordinary places to visit in Slovenia. It is a breathtaking 1.6-kilometre-long gorge carved out by the Radovna River. (photo: Miroslav Asanin)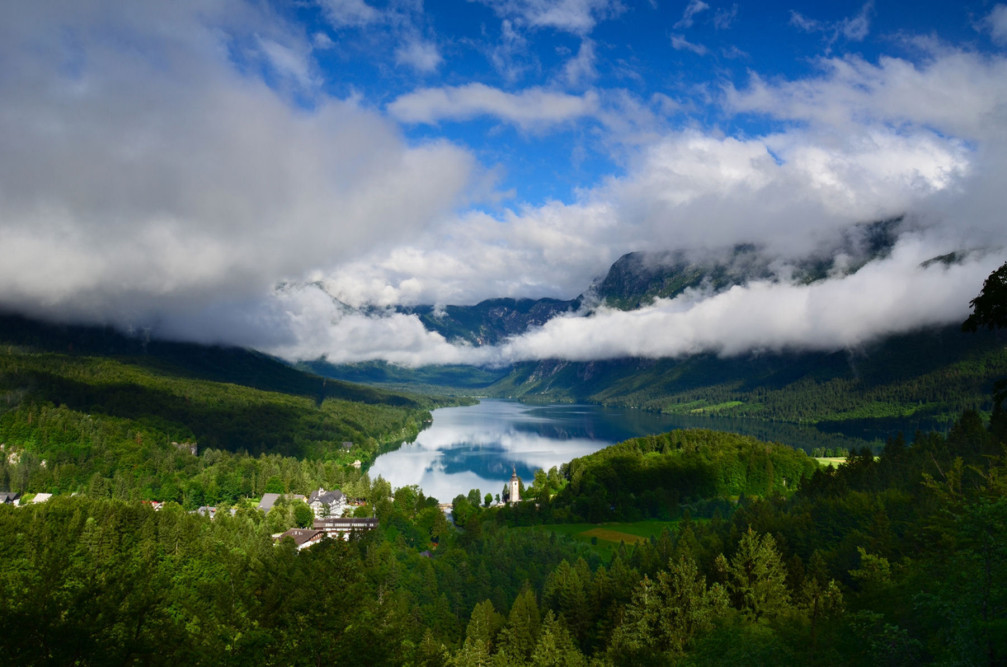 Lake Bohinj is the largest lake in the country, known for being a quiet alternative to the smaller, yet more famous brother – Lake Bled. It is situated at the edge of the Triglav National Park in the northwestern corner of Slovenia. (photo: Gregor Skoberne)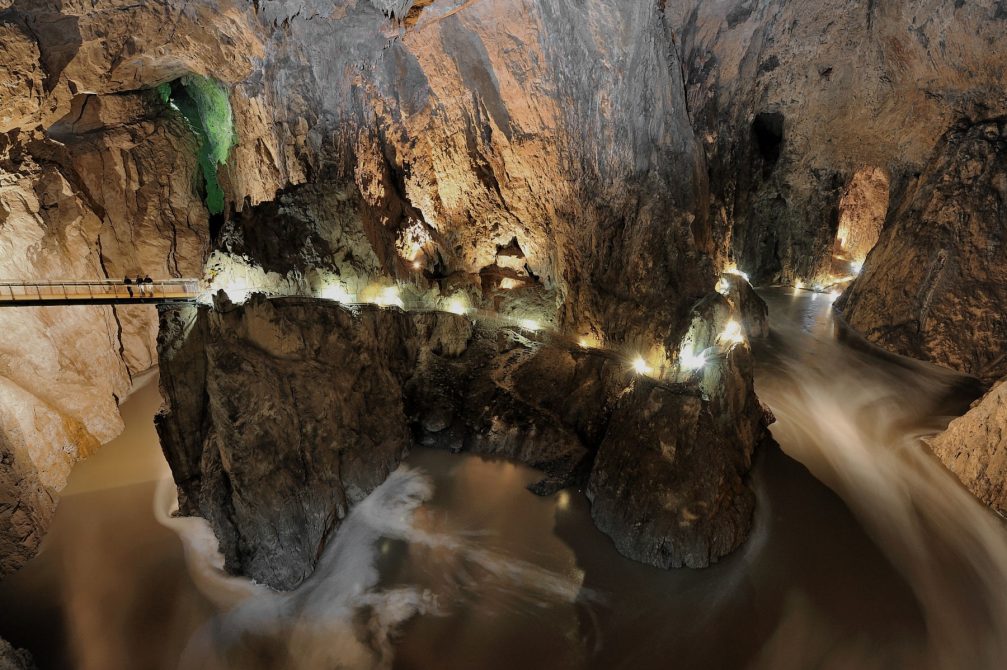 Skocjan Caves is an incredible cave system carved out by the Reka River several million years ago. The caves are a UNESCO protected site and are truly breathtaking. (photo: Borut Lozej, Archives Park Skocjanske Jame)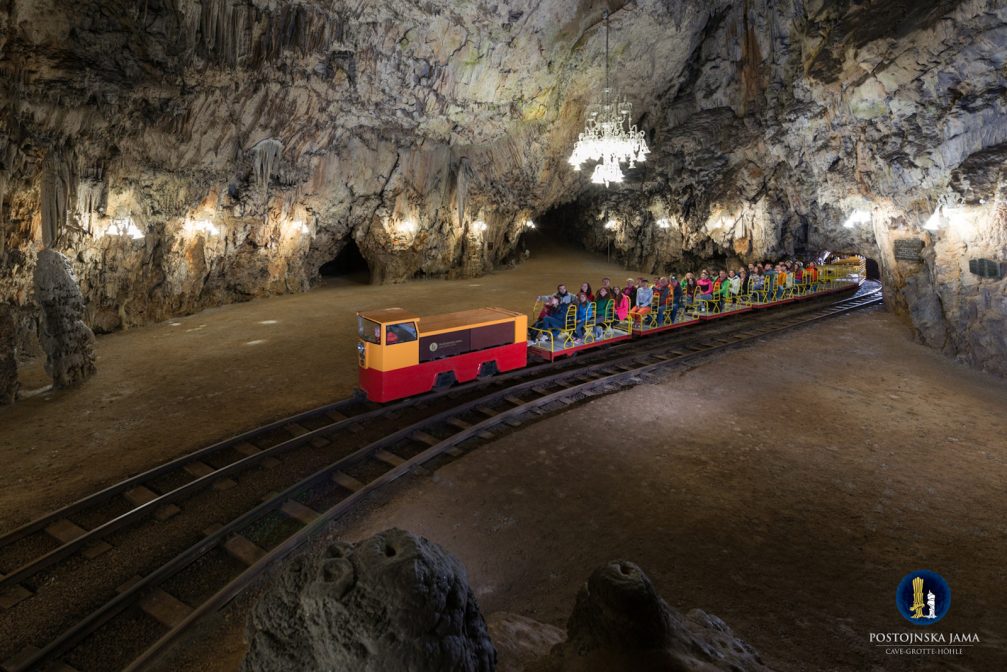 Postojna Cave is a 24-kilometre-long karst cave system near the town of Postojna in southwestern Slovenia. It is one of the top tourist attractions in the country. It is the only cave in the world that offers a unique and adventurous ride with a special train, which takes you through the arches, halls and tunnels, roughly 4km into the cave system. (photo: Iztok Medja, Postojnska jama)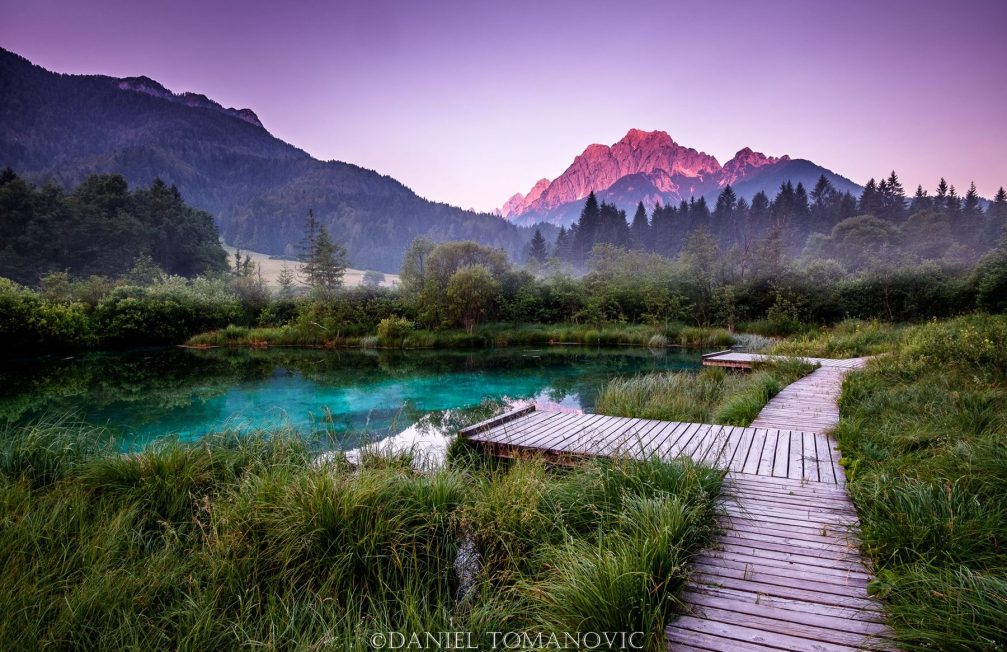 Another gorgeous natural wonder in Slovenia is the Zelenci lake, which is part of the Zelenci Nature Reserve. (photo: Daniel Tomanovic)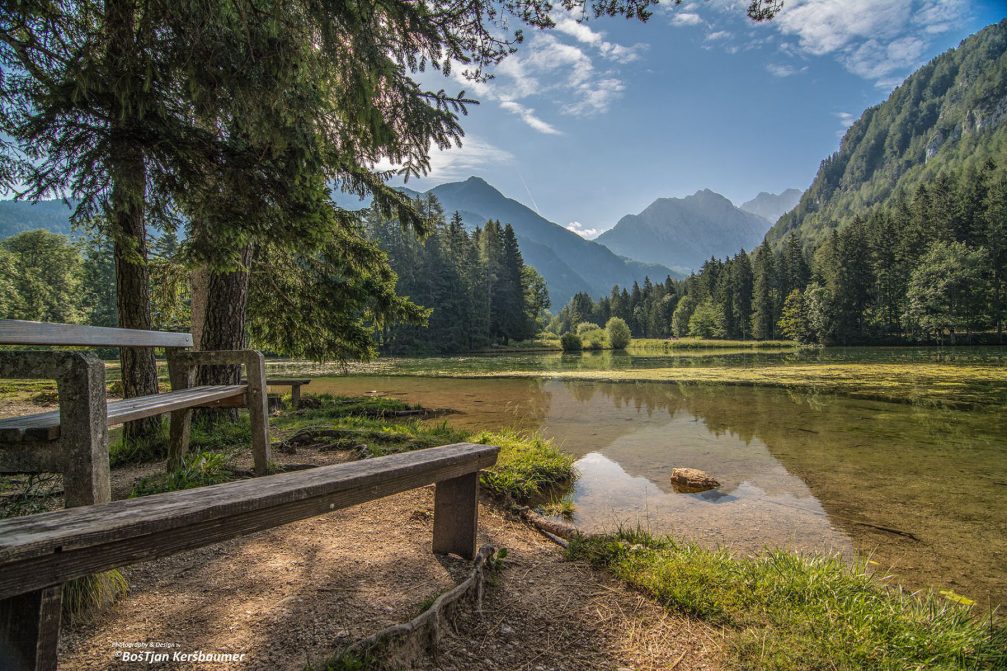 Jezersko with its beautiful Plansar Lake is a very scenic valley in the Kamnik–Savinja Alps, south of the Seeberg Saddle mountain pass and the border with Austria. It is a gorgeous place but sadly really underrated. It definitely deserves to be more widely known among international travelers. (photo: Bostjan Kersbaumer)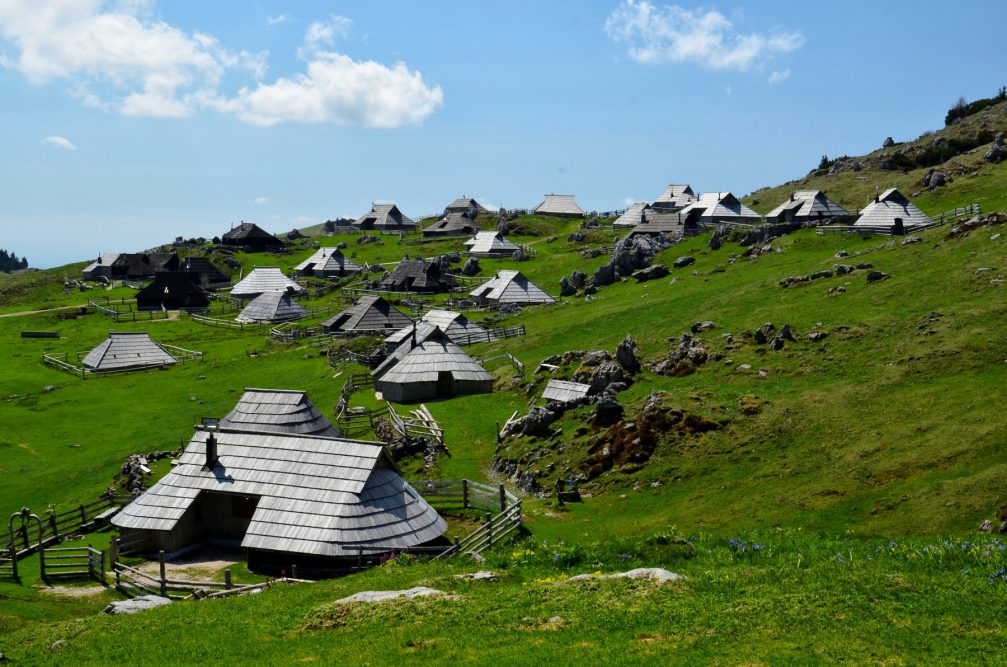 At an elevation of 1,665 meters (5,462 feet), Velika Planina is famous for being one of a few surviving high mountain herdsmen's settlements in Europe. It's located in the Kamnik Alps in northern Slovenia. You can take a cable car to reach to the top. During the summer, it turns into an ideal place for those who want to taste fresh and eco-friendly dairy products and escape from the high temperatures. (photo: Bojan Kolman)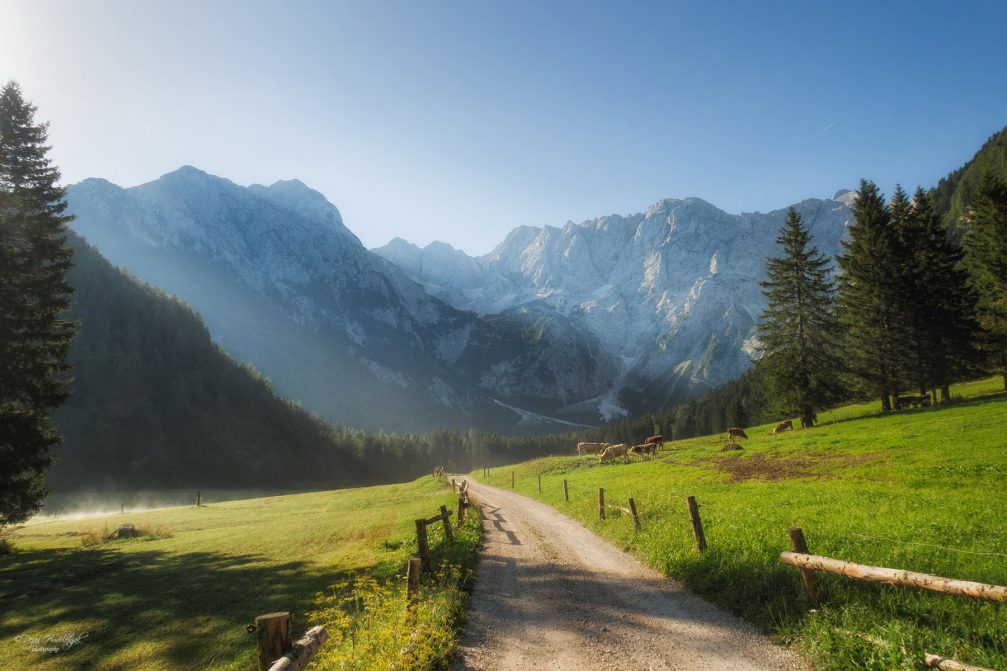 Jezersko is a very scenic valley in the Kamnik–Savinja Alps, but sadly really underrated as very little is written about Jezersko in the media and it definitely deserves to be more widely known among international travelers. (photo: Dejan Hudoletnjak)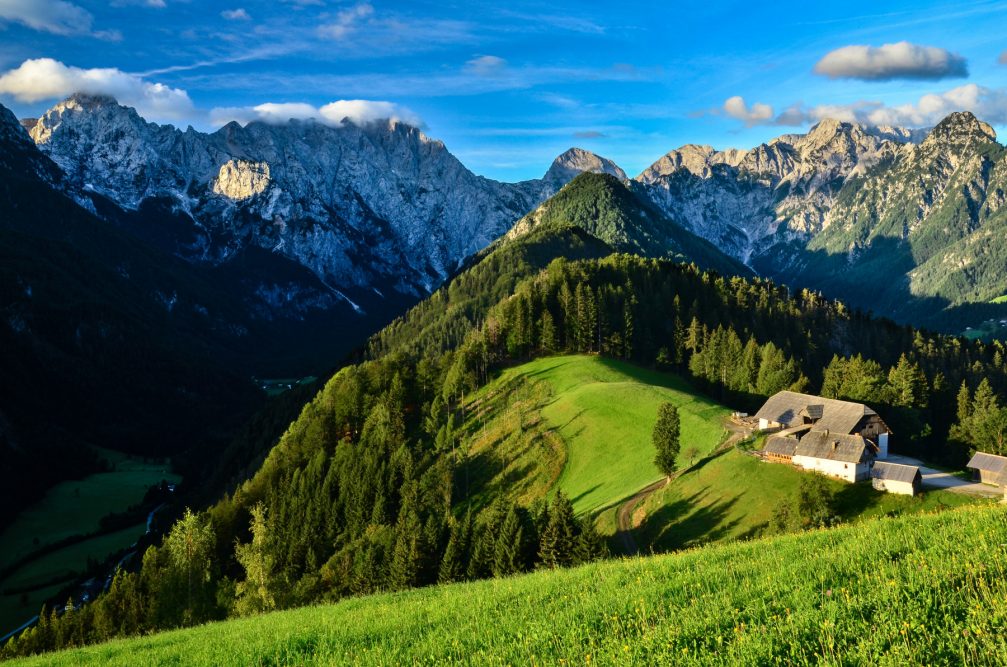 Slovenia's green countryside, where time passes more slowly. (photo: Bojan Kolman)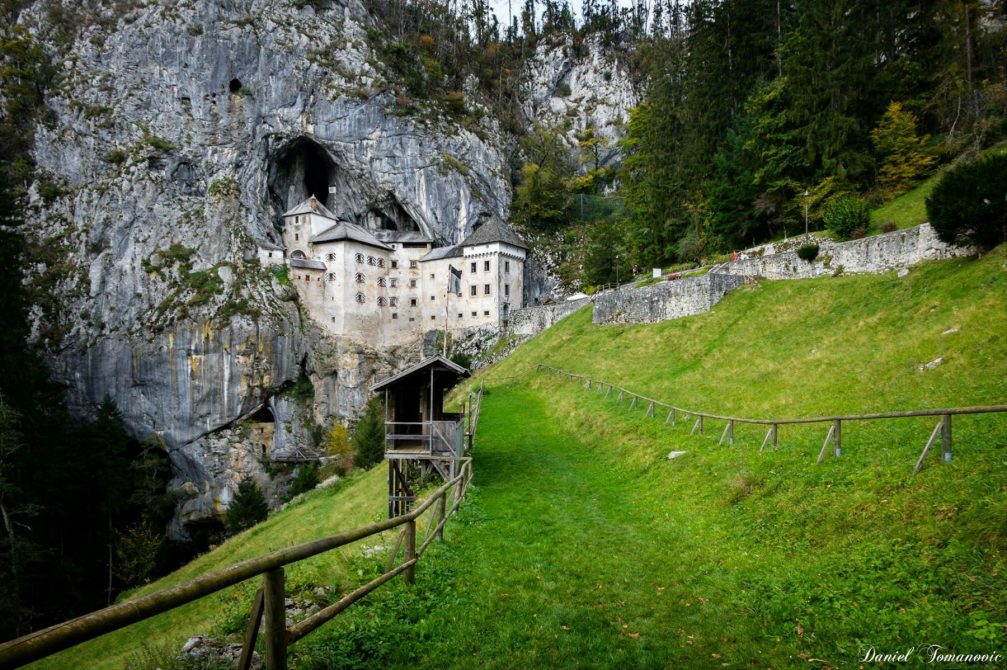 There are so many castles in Slovenia that you will probably not be able to see them all before you have to leave the country. One of the most unique ones and a real must-see while in Slovenia is the Renaissance-style Predjama Castle which sits nestled in the mouth of a cave and is set within a 123-metre-tall rock face. The castle isn't very large, but it looks like something that would fit into a fantasy novel. (photo: Daniel Tomanovic)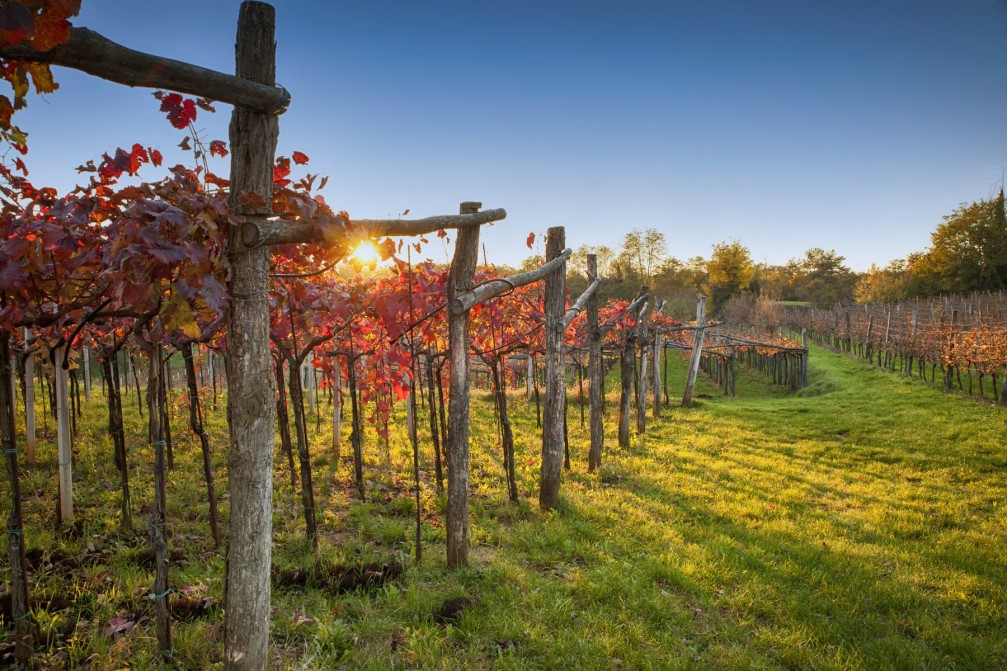 About 1% of Slovenia's territory is covered by vineyards. For a small country, Slovenia is blessed with a great range of wines, of equally great quality. It has many lovely wine roads and is well known for its wine cellars. (photo: Sabina Tomazic)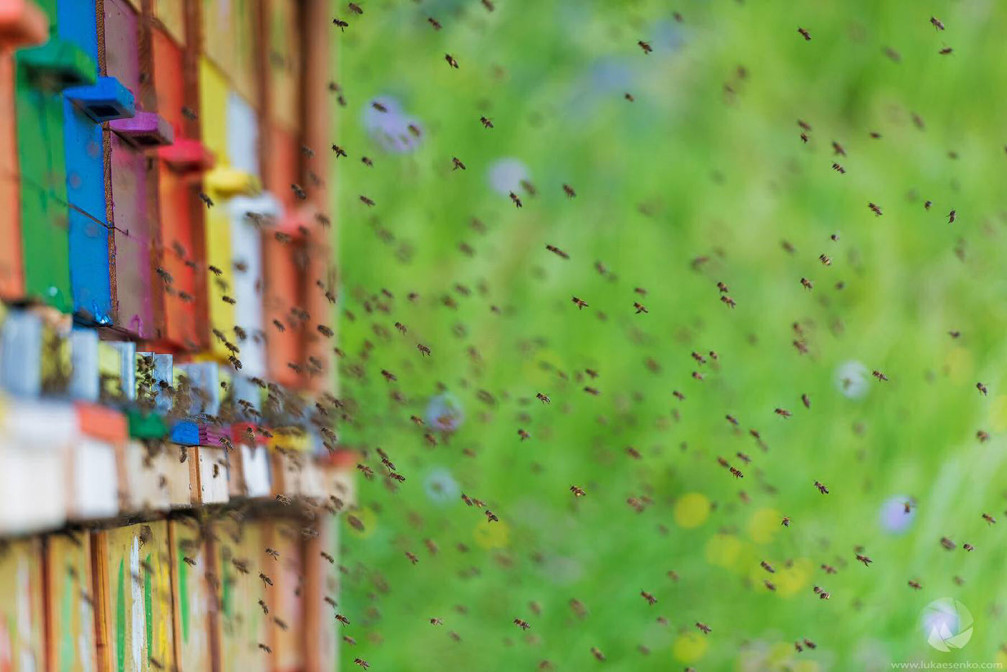 Slovenia is famous for its delicious honey. The beekeeping tradition goes back to the times of prehistoric settlements. According to the statistics, there are around 8000 beekeepers in Slovenia today, which means that the Slovenians are truly a nation of beekeepers. (photo: Luka Esenko)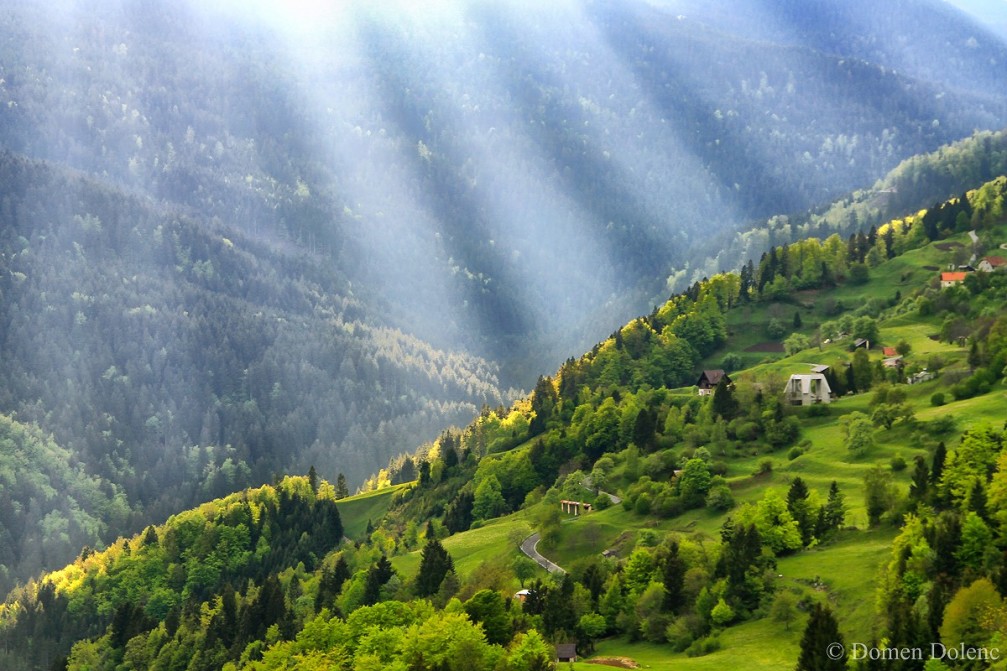 According to the 2016 Environmental Performance Index, which ranks 180 countries on how they protect human health and ecosystems, Slovenia is the 5th most environmentally friendly country on Earth. (photo: Domen Dolenc)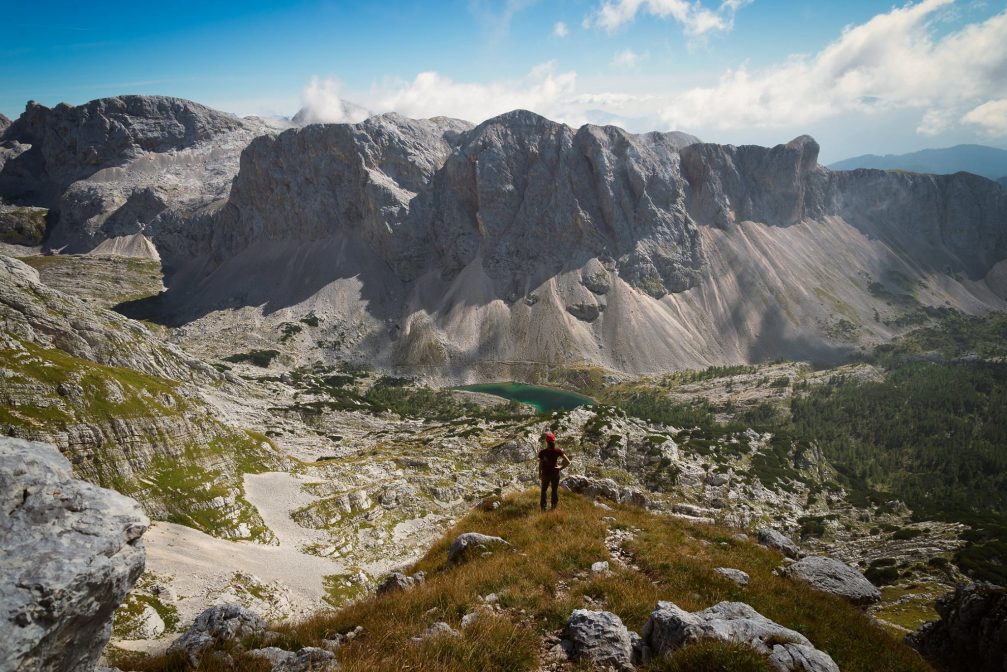 The Slovenian Alps are a part of the Southern Limestone Alps with three high-Alpine mountain ranges, the Julian Alps, the Karawanks and the Kamnik-Savinja Alps. They take up a large part of Slovenia and are full of fantastic trails for all levels of hiking ability. They are lower compared with those in Austria and Italy, but with their beauty they surpass anything you may see in the Alps in Europe. (photo: Blaz Gvajc)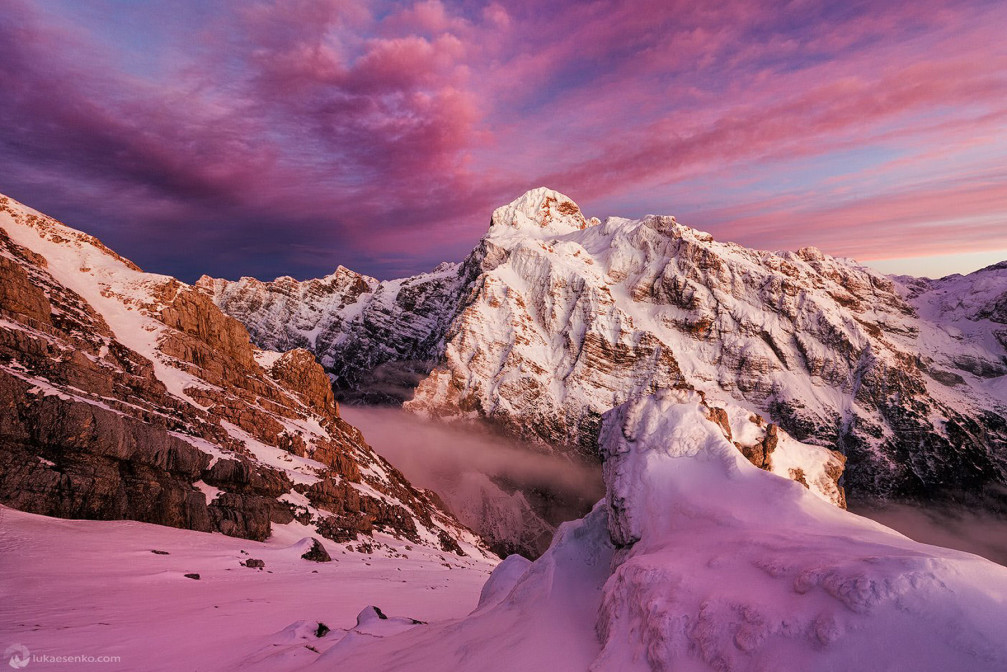 At 2,864 meters (9,396 feet), Triglav is the highest mountain in Slovenia. It is a true national symbol which is featured on the national coat of arms and the flag. (photo: Luka Esenko)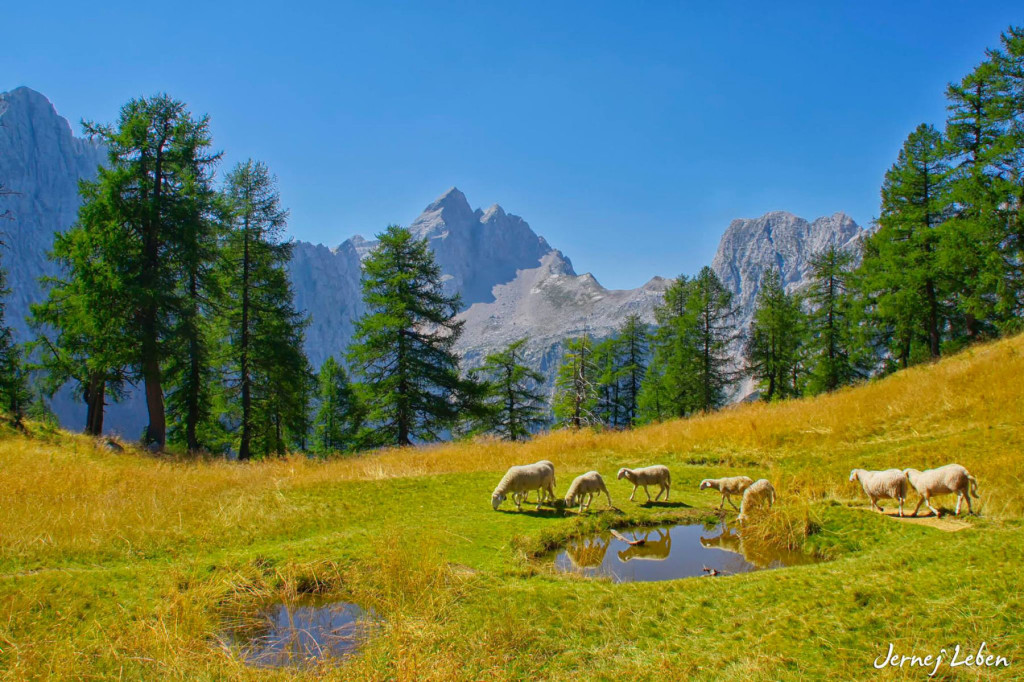 Triglav National Park covers almost 4 percent of the entire Slovenia and is considered as one of the oldest European parks. (photo: Jernej Leben)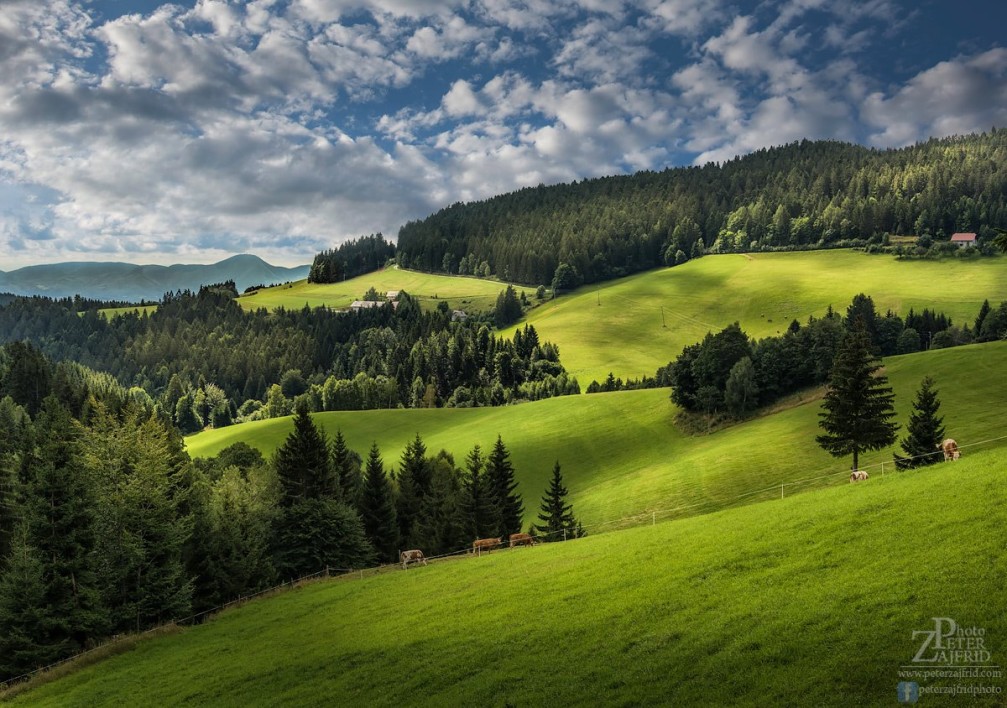 Pohorje is a densely wooded, low mountain range in northeastern Slovenia. (photo: Peter Zajfrid)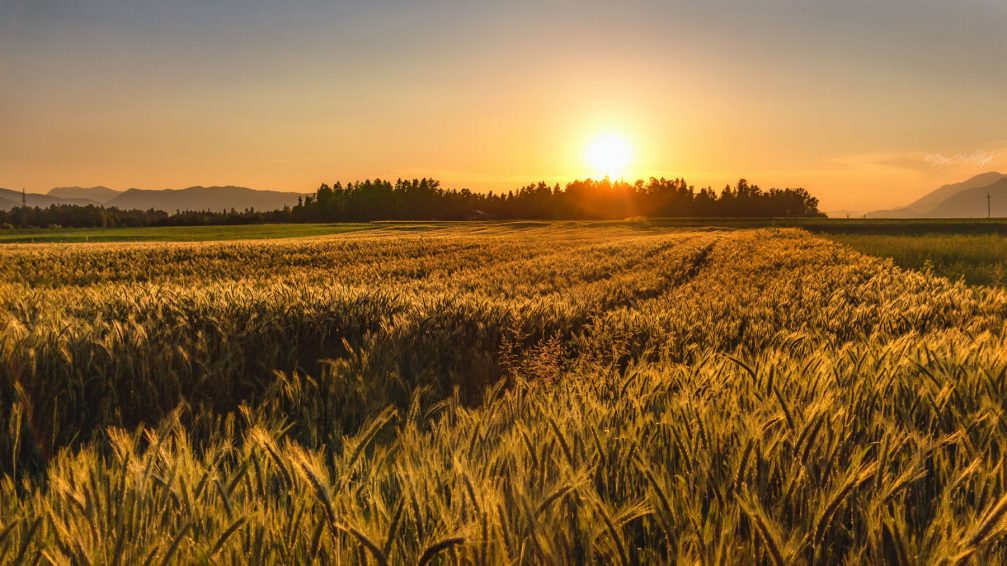 A beautifully captured golden hour shot of a barley field near the village of Predoslje in northwestern Slovenia. (photo: Dejan Hudoletnjak)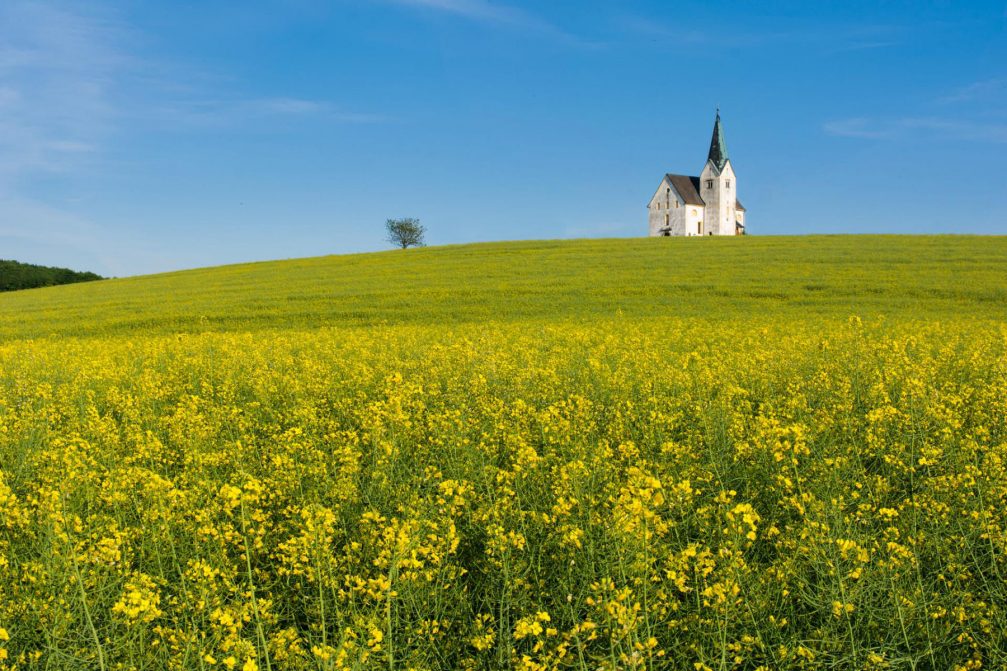 The dazzling yellow of a rapeseed field in full bloom on a farm near the village of Unise in eastern Slovenia. (photo: Blaz Gvajc)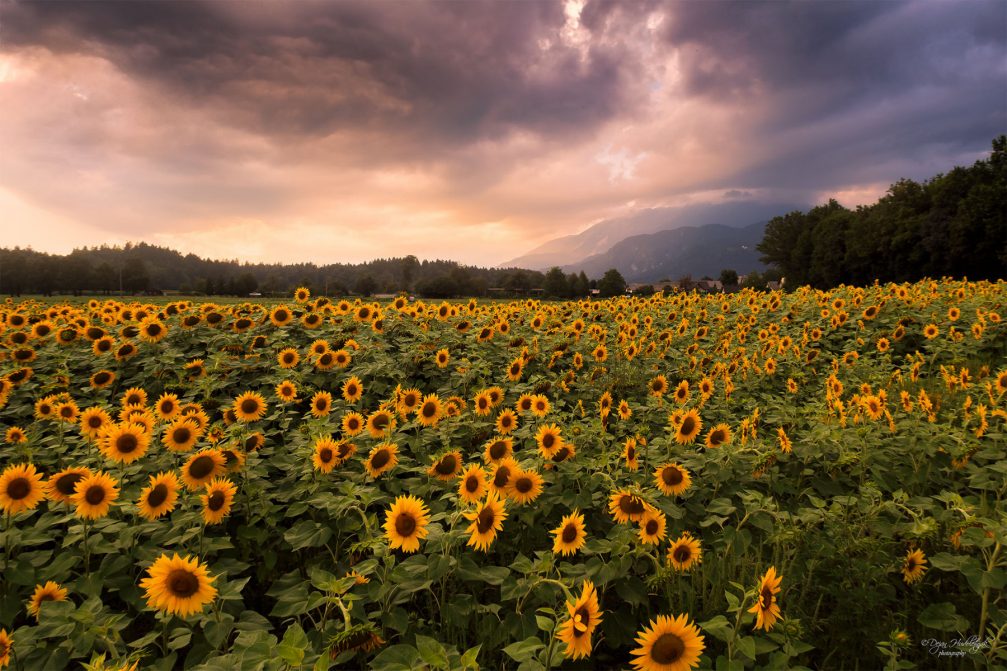 Sunflowers are a glorious crop! They are bright, beautiful, happy flowers and by growing a large acreage of them on a farm, the farm becomes a stunning place, visited by lots of local walkers and photographers. In general, sunflower fields in Slovenia are in bloom between about June and September. They don't bloom continuously though, so you may have to drive around a bit and hunt for some fields that are in full bloom. (photo: Dejan Hudoletnjak)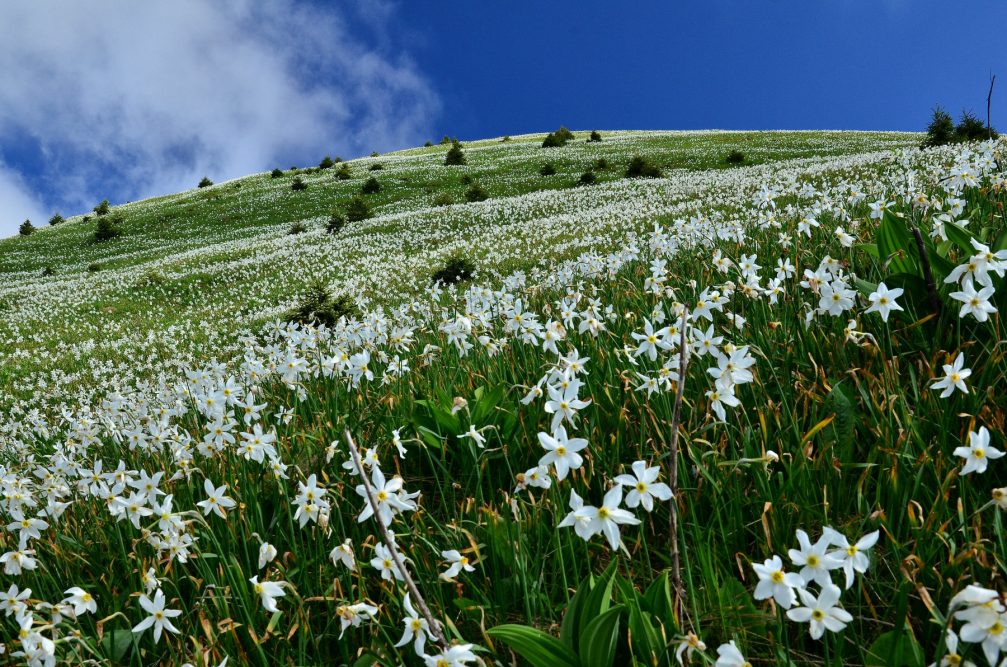 Each year in the spring month of May, the meadows on the hills below the Golica mountain turn almost completely snow-white, as they get covered with innumerable blossoms of white mountain daffodils. (photo: Bojan Kolman)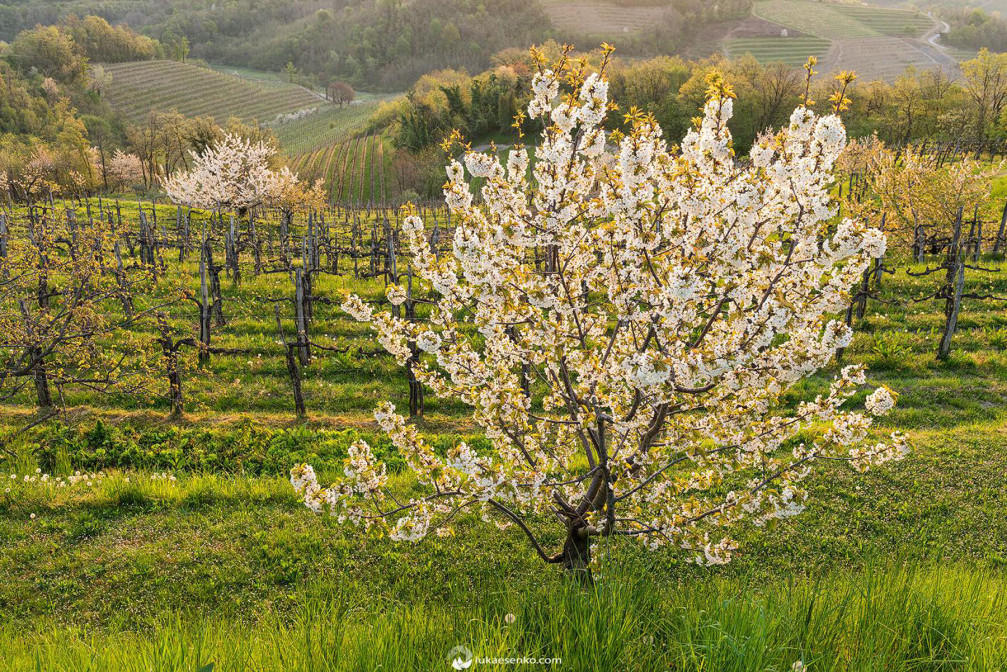 The spring in Goriska Brda is just so beautiful. It is when everything is coming to life. In addition to its grapes and wine, Goriska Brda is celebrated for its delicious cherries usually available in late May and early June. (photo: Luka Esenko)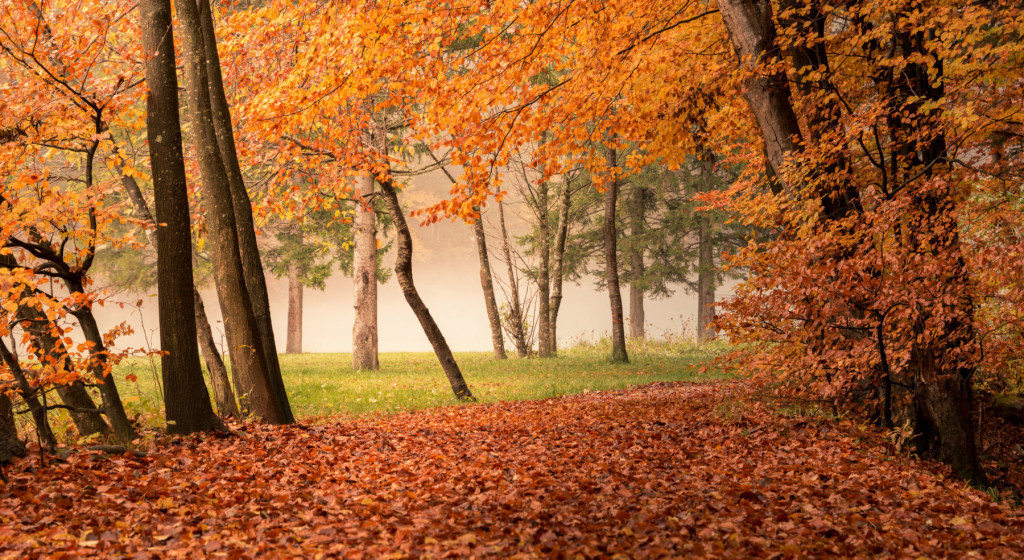 Autumn is the most picturesque time of year in Slovenia as leaves change into a gorgeous array of warm colors, from lemon yellow to intense orange, to dark red. Everywhere you look the scenery seems to be a nice photo opportunity. (photo: Ales Krivec)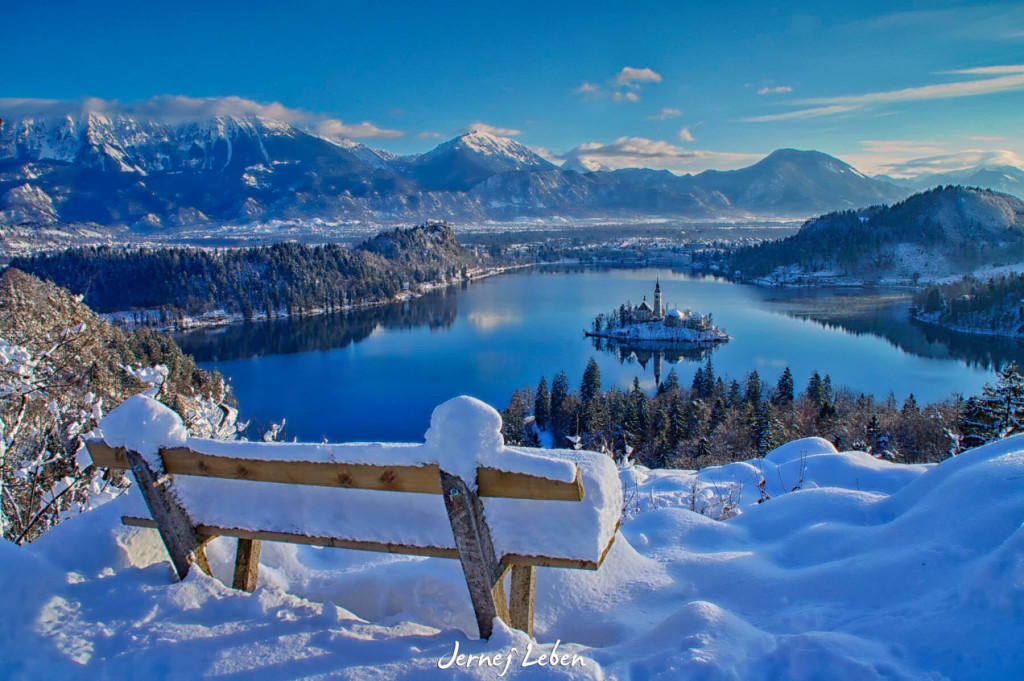 Slovenia is well worth a visit in winter, too. It looks so beautiful draped in winter white. (photo: Jernej Leben)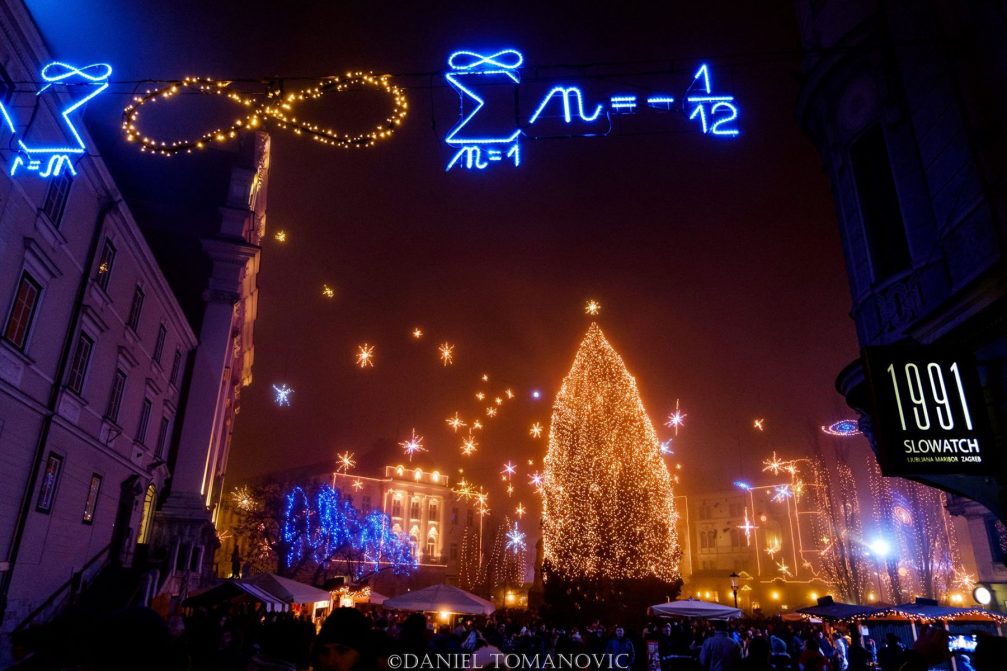 Every December, almost all European cities are adorned with Christmas lights – but in Slovenia's capital Ljubljana, they somehow look more charming than in the other cities. They celebrate science with fancy geometric forms, math equations, galaxies, planets, comets and shooting stars. (photo: Daniel Tomanovic)
Slovenia's best and most beautiful places to visit, explore and stay
LJUBLJANA – the small but beautiful capital of Slovenia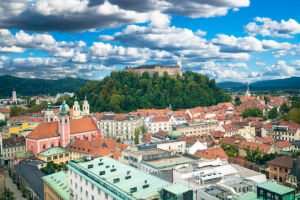 Slovenia's capital Ljubljana has all the right ingredients for the perfect city break. It's one of the youngest and most liveable capitals in the European Union. It's a city with a medieval heart, a city of the Baroque and Art Nouveau, with numerous picturesque bridges across the Ljubljanica river and the vast green Tivoli park, which stretches into the very city centre.
BLED – possibly the most beautiful and remarkable Alpine resort in Europe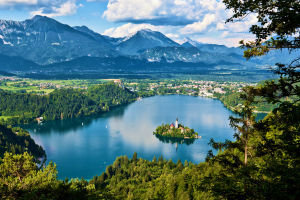 With an incredibly beautiful glacial lake surrounded by the peaks of the Slovenian Alps, an iconic church nestled in a tiny island in the middle of the lake and a medieval Gothic castle built on a 100-meter cliff overlooking the lake, Bled is possibly the most beautiful and remarkable Alpine resort in Europe.
PIRAN – the gem of the Adriatic Sea located in Slovenian Istria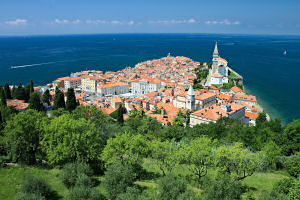 The charming coastal town of Piran is a medieval jewel on the Adriatic coast, situated at the cape of the Piran peninsula on the northern side of Istria, with Italy on the horizon. Since being part of the Republic of Venice, Piran has a rich cultural heritage and the close Venetian influence is immediately apparent in its architecture with the narrow winding streets, houses huddled close together, rising in cascades, beautiful squares and churches and breathtaking sea views.
MARIBOR – the city of wine, friendly people and great sights and monuments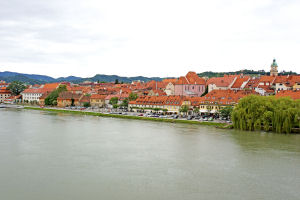 Maribor is a beautiful city filled with lots of friendly people and wonderful sights and monuments. It is Slovenia's second largest city and the economic, educational, cultural and sports centre of the north-eastern part of the country. At the same time Maribor is an ideal base for tourists from which to discover what eastern Slovenia has to offer.
PORTOROZ – the most vivid beach resort on the Slovenian Adriatic coast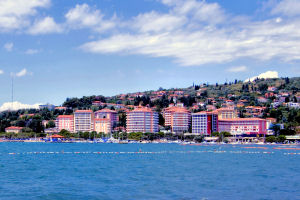 Portoroz (Italian: Portorose, literally 'Port of Roses') is the most important tourist centre on the Slovenian coast with beneficial Mediterranean climate that invigorates you and makes you want to come back for more. Portoroz, together with its surroundings, has always been associated with health and spa treatments. The beneficial effects of sea water and salt on human health were known here as early as the 13th century.
PTUJ – the oldest town in Slovenia and one of the oldest of whole Europe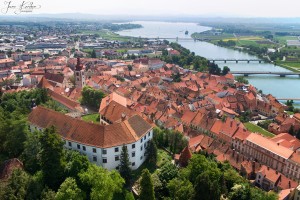 Set on the Drava river, Ptuj is a charming old town with beautiful historic buildings (which are all protected as monuments), many interesting churches and monasteries, lovely squares, a medieval castle built in the mid-12th century, Slovenia's oldest wine cellar, a lovely thermal spa, lots of storks nesting on its red-tile roofs and one of the most impressive carnivals in Europe called Kurentovanje, which draws tens of thousands of visitors each year!
KRANJSKA GORA – the most famous Slovenian ski resort and a beautiful alpine village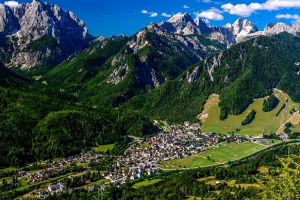 Kranjska Gora is a beautiful alpine village and the most famous Slovenian ski resort situated on the northern tip of the Triglav National Park in the Slovenian Alps, just a mere 5 minutes by car from both the Italian and Austrian borders. The resort isn't the largest ski area in Slovenia but it's the oldest one and one of the prettiest. It's perfect for families with younger children and also for beginner and intermediate level skiers, with pistes easily accessible directly from the center of Kranjska Gora.
IDRIJA – a town of mercury, lace and zlikrofi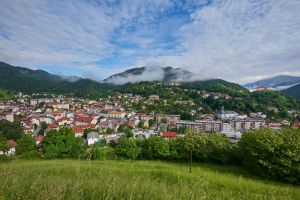 Idrija is a lovely small town with a population of just under 6,000 in western Slovenia that lies at the base of a valley, amid green hills and is crossed by the Idrijca river. It has a typical central-European architecture and you can see a strong influence of the Austro-Hungarian empire, especially in the town's main buildings. Today, Idrija is best known for three things: a mercury mine (the reason for Idrija's spot on UNESCO's World Heritage list), intricate locally made lace and zlikrofi (a traditional Slovenian dish from Idrija).
IZOLA – a warm-spirited old fishing town on the Slovenian coast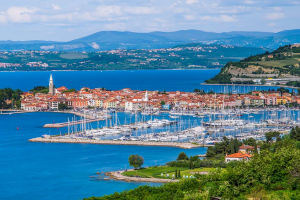 Slovenia's coastline lays on the beuatiful Adriatic Sea, but despite its short length of a little more than 45 kilometres, it's very attractive and every one of the towns along it has a distinctive and different character and layout. And Izola is no exception. It's a romantic little Venetian port town with beautiful old architecture and breathtaking nature.
NOVO MESTO – Slovenia's 7th largest city and also the capital of the Dolenjska region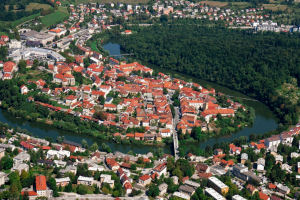 Novo Mesto is the capital of the Lower Carniola (Slovene: Dolenjska) region of Slovenia and the economic, educational, cultural business and sports centre of the south-eastern part of the country. The town is perched snugly on a very sharp and extremely scenic bend of the Krka River. With a population of about 23,000, it's the seventh largest city in Slovenia.
KOPER – the largest city on the Slovenian coast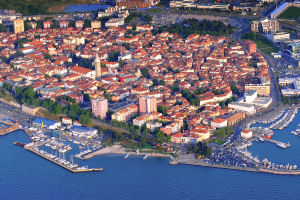 Koper or Capodistria as it is called in Italian shows two faces to the world: one is a modern, loud and busy industrial part of the city with the only commercial port in Slovenia. The other is the charming small Old Town with the lovely square of Titov Trg and late medieval and early Renaissance buildings, such as the Praetorian Palace, the Loggia Palace and the Cathedral of the Assumption built in Venetian styles.
SKOFJA LOKA – a picture perfect medieval town in northwestern Slovenia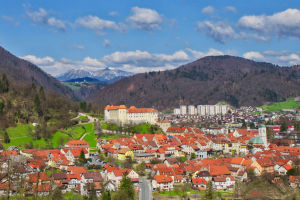 Skofja Loka is one of the oldest and prettiest towns in Slovenia with a history that goes back to the 10th century. It has about 12,000 inhabitants. The town lies at the confluence of the Poljanska Sora and Selska Sora rivers in northwestern Slovenia and oozes charm thanks to its lovely medieval core with the hill-topping castle, historic buildings, decorated churches, beautiful bridges and interesting museums.
POSTOJNA – a modern town where most people come to visit the Postojna Cave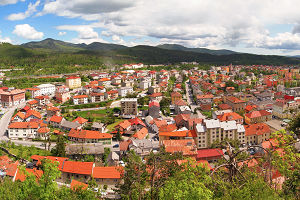 Postojna is a modern town in southwestern Slovenia, where most people come to visit its remarkable cave. The town was first mentioned in historic documents in 1226. Today it has about 9,200 inhabitants and is the economic, administrative, educational and cultural centre of the Notranjska region of Slovenia. Thanks to Postojna's transformation into a tourist town, there are now four hotels and many other guesthouses and private accommodation options for every traveler's budget in the town. An array of restaurants, cafés and bars can be found in the town too.
BOVEC – the adventure tourism capital of Slovenia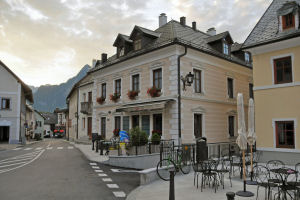 The friendly and relaxed town of Bovec is the adventure tourism capital of Slovenia. Situated in one of the most beautiful and unspoiled valleys in Europe, the River Soca valley, Bovec is packed with travel agencies offering a large variety of water activities, including white-water rafting, kayaking, canoeing, canyoning and hydrospeeding. Besides being a haven for water-sports enthusiasts, Bovec also attracts nature lovers and those seeking rest and relaxation.
STRUNJAN – an old salt-making village on the Slovenian Adriatic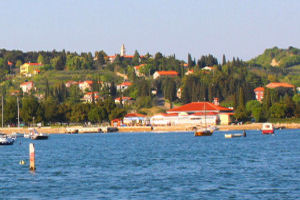 Strunjan is a charming old salt-making village on Slovenian coast, located between the magnificent Venetian old town of Piran and the charming old fishing town of Izola. Strunjan lies in the Strunjan bay, which is known as one of the sunniest places on the Adriatic with more than 2300 hours of sun a year. There's a public beach and a rougher, more difficult to access beach within walking distance. It offers numerous possibilities for sports and leisure and there are lovely views of Piran, good walks, tennis courts and a mini golf playground.
PODCETRTEK – the most modern Slovenian thermal spa resort and a charming village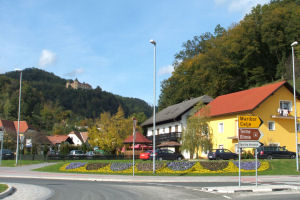 Podcetrtek is a charming village on Slovenia's eastern border with Croatia in Obsotelj, the heart of Kozjansko, where most people come to relax at the Terme Olimia thermal spa. Pampering in an excellent hotel, relaxation with massages, the oriental rituals of the Turkish bath, a rest in a Japanese garden or green garden after one of nine different kinds of sauna, bathing in silicon-rich water, the outdoor thermal park, great recreational options, clean air and tranquility – these are just some of the pleasures that await you in the midst of the beautiful countryside in Podcetrtek.
MORAVSKE TOPLICE – a friendly village best known for its health spa resort Terme 3000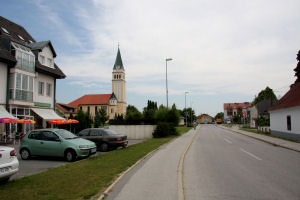 Moravske Toplice is a small, but very friendly village surrounded by unspoilt nature and blessed with an abundance of thermal mineral water, which is known to have several beneficial effects on human health. The village is located in the northeastern corner of Slovenia in the middle of the Prekmurje region, which is known as the breadbasket or the granary of Slovenia because rolling corn and wheat fields cover much of the fertile land.
Slovenia is often overlooked by travelers in favour of its more well-known neighbours like Italy, Austria, and Croatia, so please share this page on social media to help spread the word.