Introducing Portoroz
Portoroz or Portorose as it is called in Italian is the most important tourist centre on the Slovenian coast with beneficial Mediterranean climate that invigorates you and makes you want to come back for more. Portoroz, together with its surroundings, has always been associated with health and spa treatments. The beneficial effects of sea water and salt on human health were known here as early as the 13th century. It was officially declared a health resort at the end of the 19th century.
With it's lively and relaxed atmosphere the resort attracts tourists from everywhere, the young and old alike, the rich tourists, as well as weekend tourists. Sea, wind, salt, Mediterranean aromas, palm trees, roses and evergreens, relaxation, fun and friendliness are the words that best describe the city. There are infinite possibilities to spend an amazing time and everyone can find something for himself or herself.

Small and stylish, the resort offers a wide range of different hotel accommodations, modern conference facilities, numerous event venues, tasty local cusine, relaxation facilities, cultural events and entertainment options. It has something for everyone. It's a beautiful, walkable place with short distances between all the venues, which allows you to reach all the activities, business, social and cultural sites on foot.
Portoroz is also a well-known convention center that hosts prominent international meetings and events throughout the year. It has many seminar and convention halls, some of which can accommodate more than a thousand people at a time.
Also, the resort is a great choice for those who want to do things and see many places during their holiday. In the immediate vicinity lies Piran, a picturesque town with a medieval centre and one of the most romantic and bohemian cities in Slovenia. It is also a great staring point to visit Italy with less than two hours to Venice, Aquila, Trieste, Verona and several other famous historical cities. From Portoroz you can easily access Rovinj, the heritage town on Croatian coast and then continue your way to Plitvice, Zadar and Split.
Portoroz Pictures
View our image gallery that proves you absolutely have to visit Portoroz!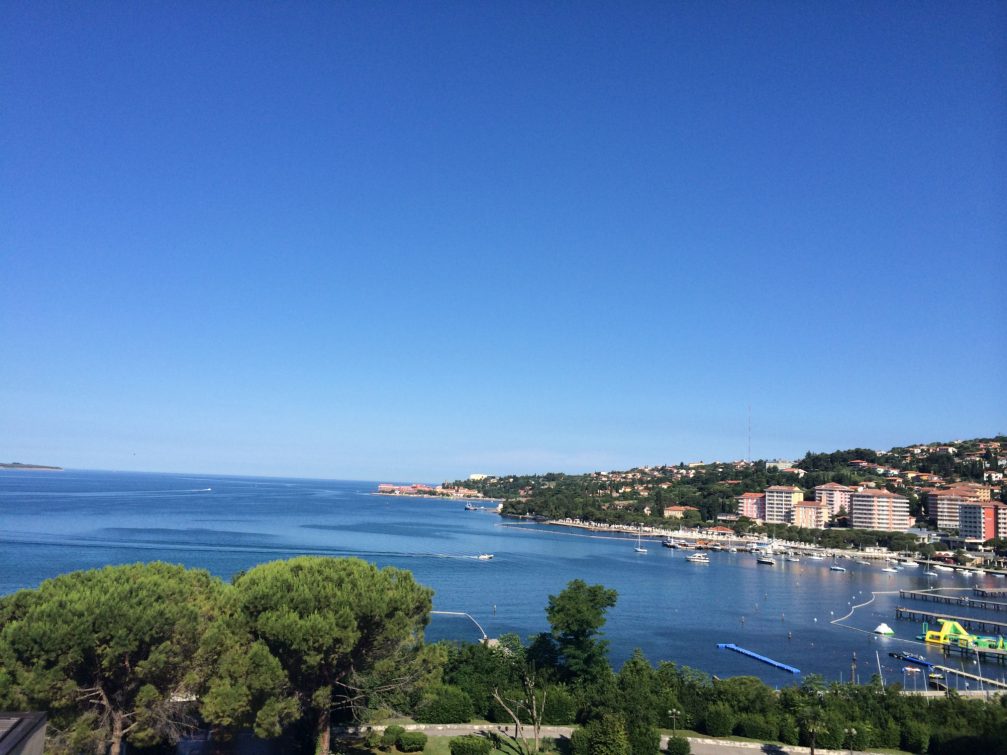 A beautiful panoramic shot.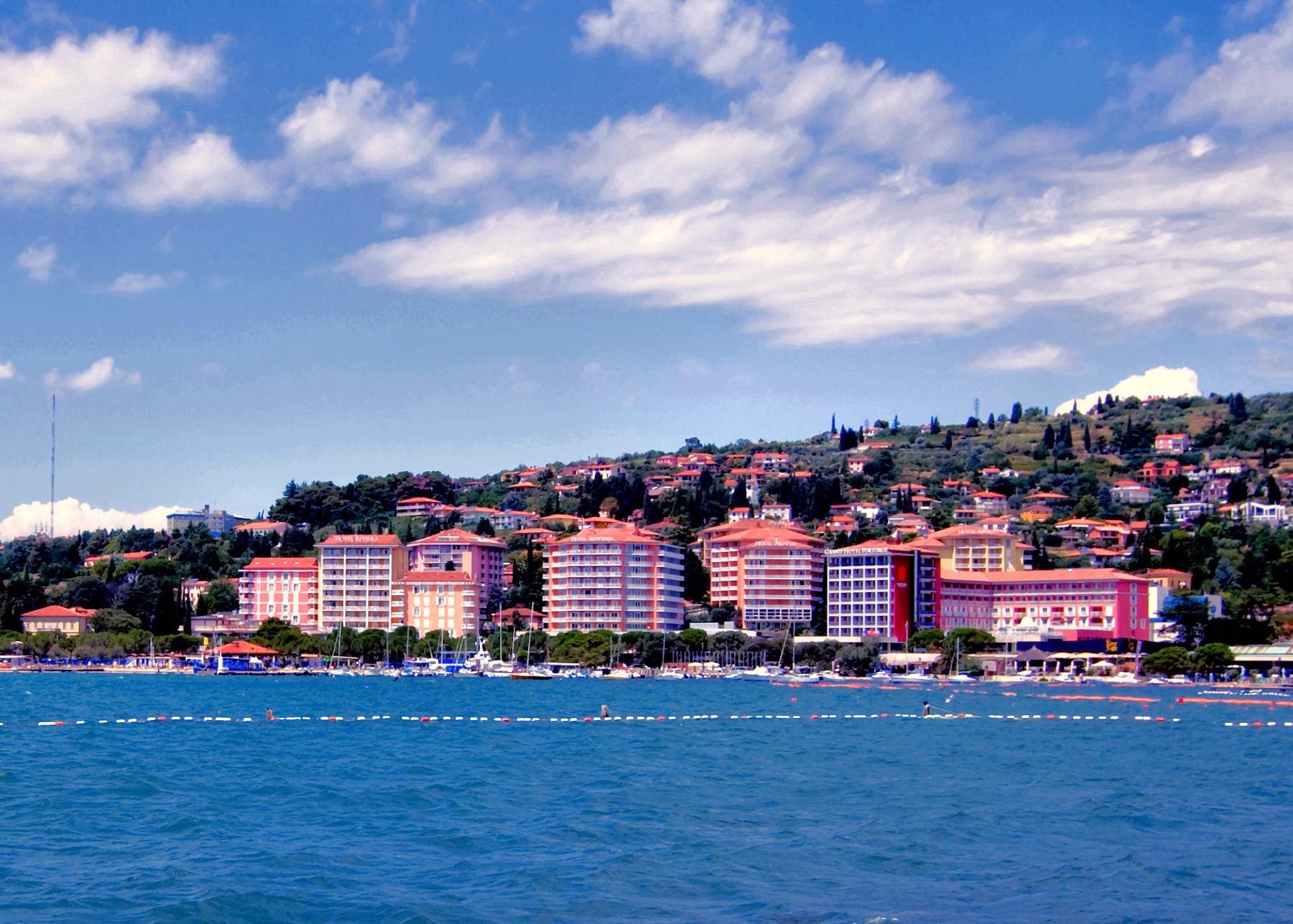 Portoroz is the most important tourist centre on the Slovenian coast.
For more photos visit our picture gallery: 15 Beautiful Portoroz Photos to Inspire Your Next Trip!
Location of Portoroz on the map

Address: Obala 1, 6320 Portoroz, Slovenia
Latitude and Longitude Coordinates: 45.514309, 13.589178
GPS coordinates: 45° 30′ 51.5124" N 13° 35′ 21.0408" E
Region: Littoral