Introducing Strunjan
Strunjan is a charming old salt-making village on Slovenian coast, located between the magnificent Venetian old town of Piran and the charming old fishing town of Izola. It lies in the bay of the same name, which is known as one of the sunniest places on the Adriatic with more than 2300 hours of sun a year. There's a public beach and a rougher, more difficult to access beach within walking distance. It offers numerous possibilities for sports and leisure and there are lovely views of Piran, good walks, tennis courts and a mini golf playground.
In the village there are three hotels with renowned restaurants, as well as several taverns, all offering a variety of Mediterranean cuisine. Outdoor pools, summer baths and especially the well-acknowledged thermal spa are available too.

Much of the area is a nature reserve that lies along a 4 km stretch of Adriatic coast to the north of the village. The Strunjan Nature Reserve is the longest section of unspoilt coastline in the entire Gulf of Trieste. It gives us a pretty good idea of how our nature should look like.
The salt pans in the village are situated at the end of the bay. They were formed at a slightly raised flat land created by the Roja stream. They are the smallest and northernmost salt pans in Adriatic and were first mentioned in the statute of the town of Piran from year 1274.
Places to stay in Strunjan that we recommend
The accommodation options in Strunjan can be divided into two main categories: hotels and self catering apartments.
HOTELS IN STRUNJAN THAT WE RECOMMEND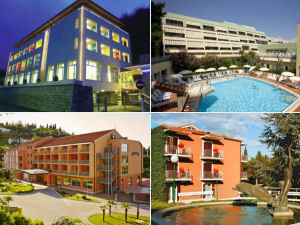 There are five hotels in Strunjan and the overall quality is really good - all are modern, clean and very comfortable. Being such a small village the hoteliers here offer the warmest welcome you could ever find.
GUEST HOUSES IN STRUNJAN THAT WE RECOMMEND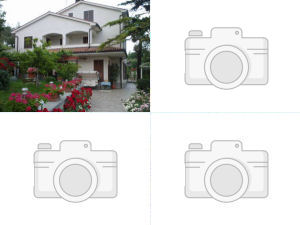 Guest houses are a cheaper option to a hotel. Staying in a guest house is becoming more popular, as in most cases it is similar as staying in a hotel, just on a smaller scale.
APARTMENTS IN STRUNJAN THAT WE RECOMMEND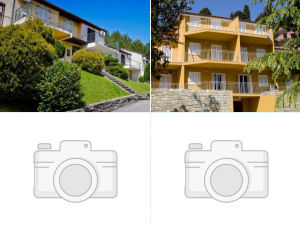 One of the big benefits of staying in a self-catering apartment in Strunjan is how it can feel like a home away from home. You can cook your own meals, do your own laundry and enjoy the feeling of having your own space while on vacation.
Strunjan Pictures
View our image gallery that proves you absolutely have to visit Strunjan!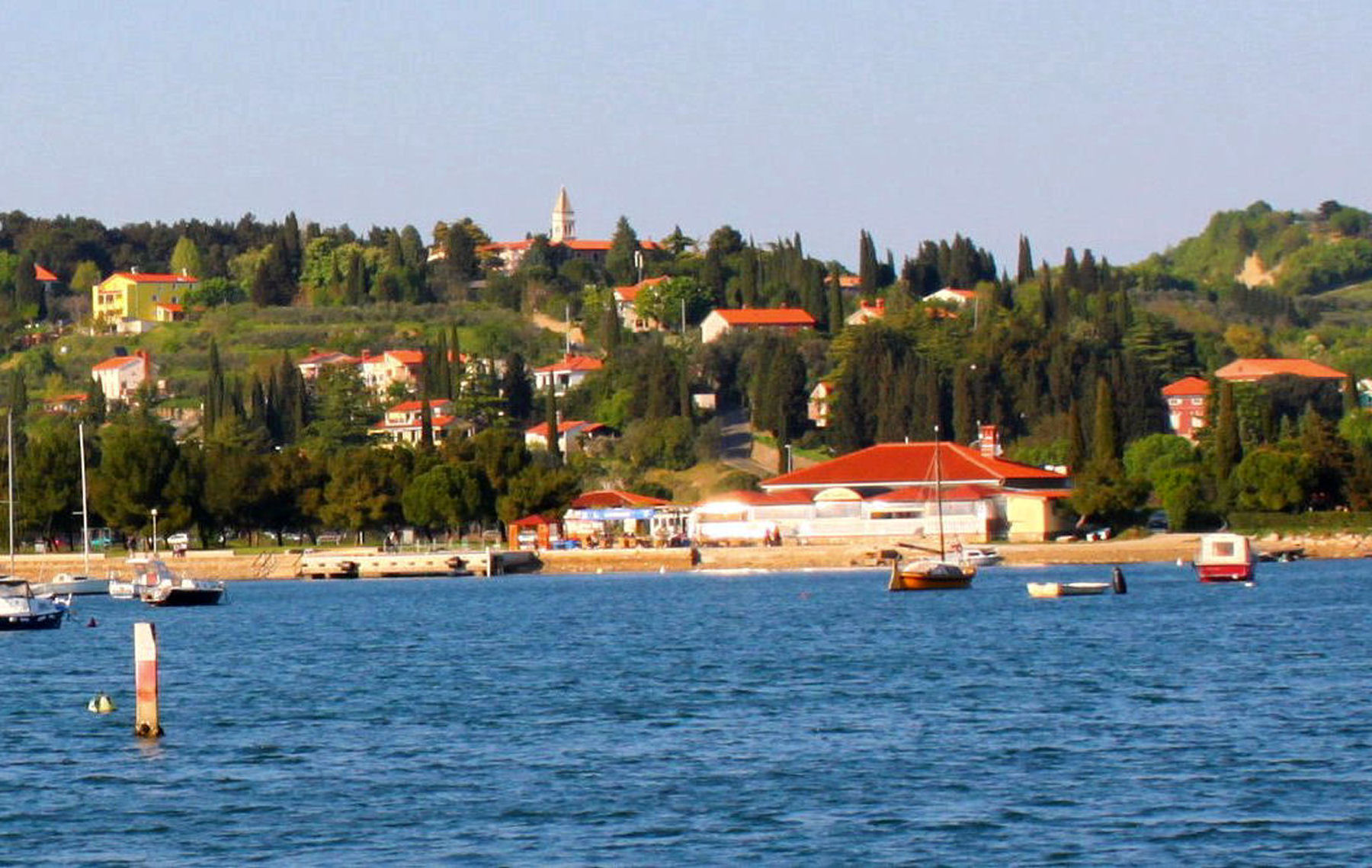 View along the waterfront of the village.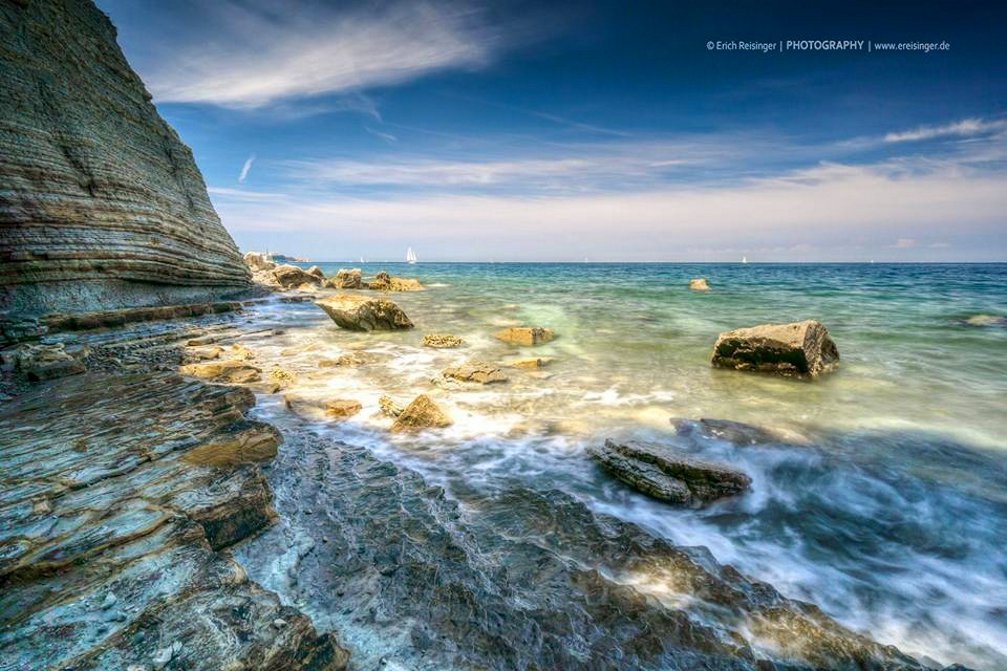 The Strunjan Nature Reserve is dominated by steep white cliffs rising from the sea to almost 100 meters in height, it is known for its abundant flora and fauna, much of which extends under the surface of the Adriatic Sea. (photo: Erich Reisinger)
Discover beautiful Strunjan through amazing photos!
STRUNJAN (15 pictures)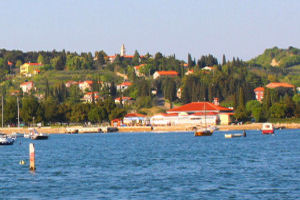 Strunjan is a charming old salt-making village on Slovenian coast, located between Piran and Izola.

Location of Strunjan on the map

Address: Strunjan 1, 6320 Portoroz, Slovenia
Latitude and Longitude Coordinates: 45.523932, 13.594544
GPS coordinates: 45° 31′ 26.1552" N 13° 35′ 40.3584" E
Region: Littoral