Introducing Kranjska Gora
Kranjska Gora is a beautiful alpine village and the most famous Slovenian ski resort situated on the northern tip of the Triglav National Park in the Slovenian Alps, just a mere 5 minutes by car from both the Italian and Austrian borders.
The resort isn't the largest ski area in Slovenia but it's the oldest one and one of the prettiest. It's perfect for families with younger children and also for beginner and intermediate level skiers, with pistes easily accessible directly from the center of the village. Everything here is geared towards making your first ski experience a great one. There's a top-notch ski school, so you'll be in safe hands when learning the basics. Ski hire is available from a number of shops. If you've progressed past the nursery slopes, there are the World Cup runs at Podkoren and six resorts in Italy, Austria and Slovenia, within 30-45 minutes drive.

This family-friendly resort also has a children's park with a conveyor belt, a sledding ground, a cross country skiing terrain and an outdoor ice skating rink in the village centre. There are also lots of lively restaurants, bars, a couple of swimming pools, spas and more. There is always something happening in the village, but if you prefer to keep things low key, then that's not a problem either, because Kranjska Gora is an awesome place to relax.
There are several large hotels in the village, providing you with high standards of accommodation and service, mostly at great value. Self catering privately rented apartments are also available.
In addition to the winter ski season, Kranjska Gora is also well worth visiting in the summer. Fantastic mountain scenery, riding in nature and climbing the surrounding mountains, cycling, golfing, mountain bike park, a summer sledging piste and easy access to the Triglav National Park are the reason why the village remains very popular all year round.
Kranjska Gora Pictures
View our image gallery that proves you absolutely have to visit Kranjska Gora!
Photo by Klara Kulovec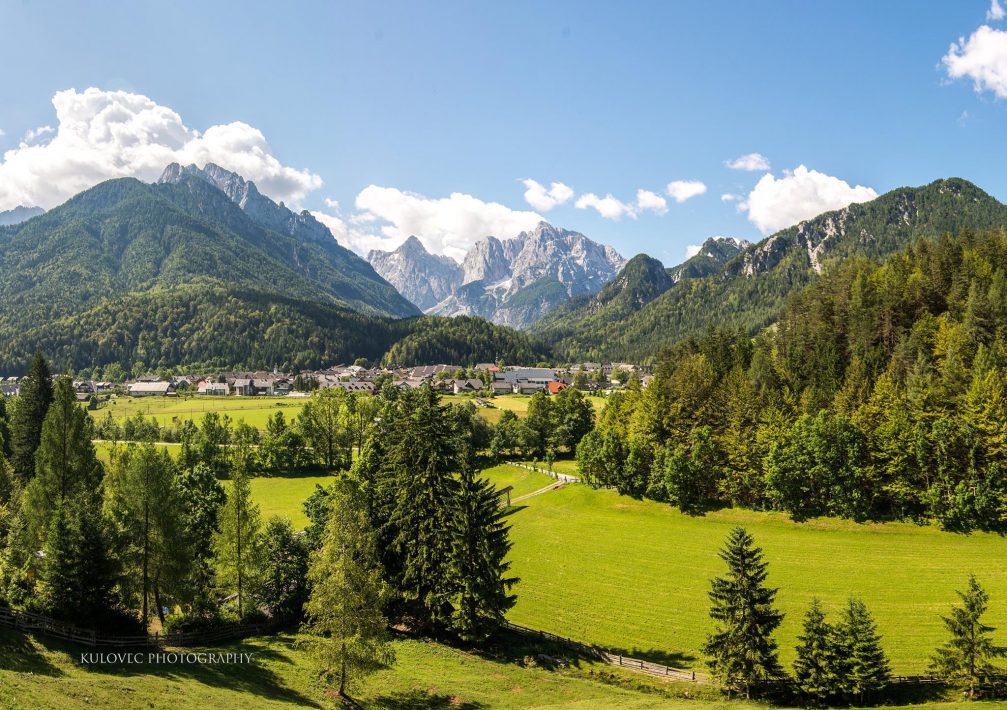 Kranjska Gora is a charming Alpine village in the northwest part of Slovenia, close to the Italian and Austrian border.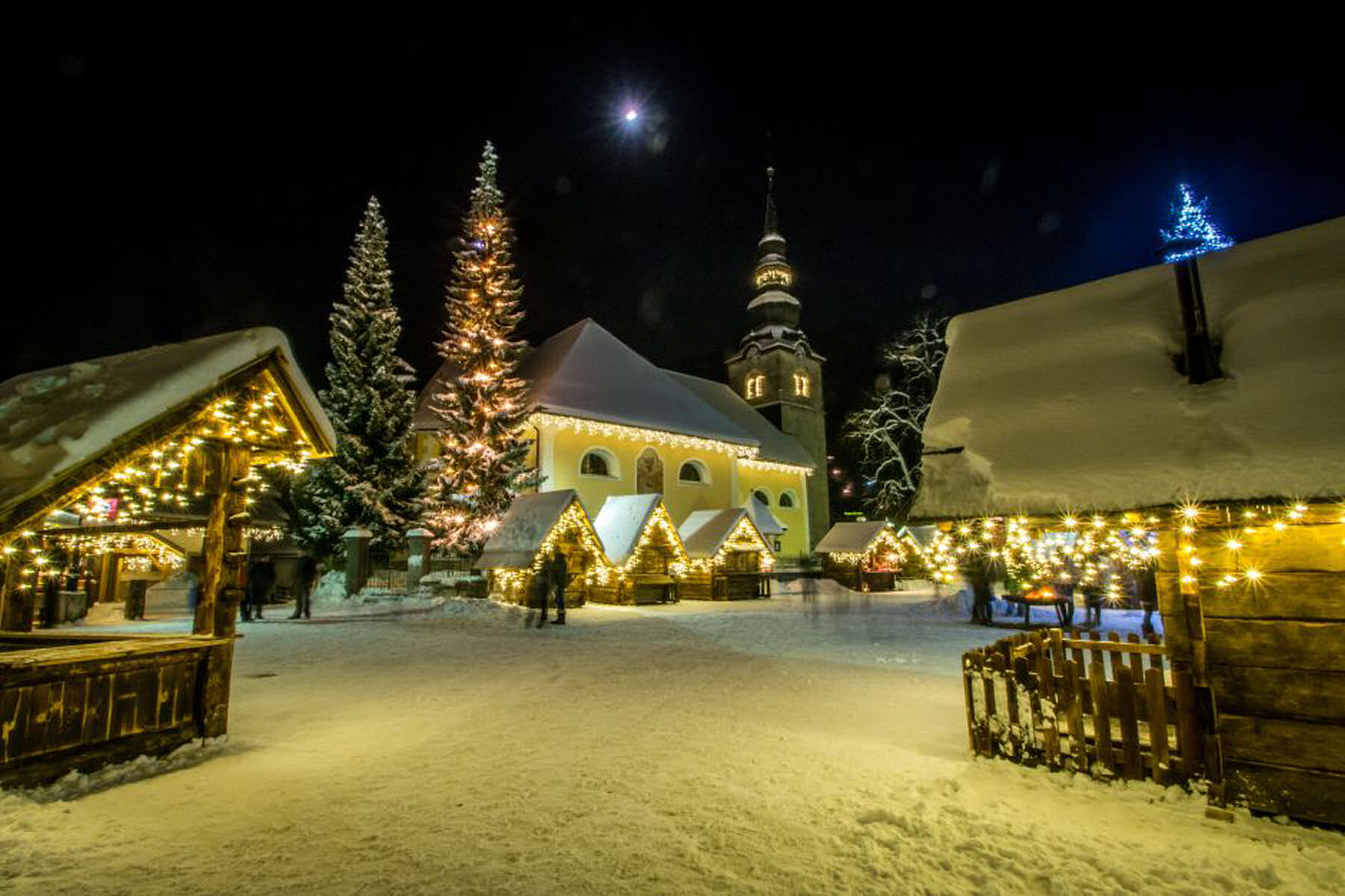 During the festive season, the centre of the village is adorned with Christmas lights and decorations. (Photo courtesy of Kranjska Gora tourism)
For more photos visit our picture gallery: 15 Beautiful Kranjska Gora Photos to Inspire Your Next Trip!
Location of Kranjska Gora on the map

Address: Borovška cesta, 4280 Kranjska Gora, Slovenia
Latitude and Longitude Coordinates: 46.484529, 13.785715
GPS coordinates: 46° 29′ 4.3044" N 13° 47′ 8.5740" E
Region: Gorenjska (a.k.a Upper Carniola a.k.a Slovenian Alps a.k.a Oberkrain)