Portoroz is the most important tourist destination on the Slovenian coast so it is no surprise that it offers a diverse range of accommodation options to welcome you, everything from luxury 5-star hotels to a popular hostel and dozens of guesthouses, bed and breakfasts and self-catering apartments in between.
Whatever your budget, look through the accommodation options below to make your choice on where to stay during your visit to Portoroz. From ultra-luxurious to wallet-friendly, we have made a list of the best places to stay in Portoroz.
Note: When visiting Portoroz during the peak tourist seasons, make sure to book your accommodation at least a week in advance.

Places to stay in Portoroz that we recommend
The accommodation options in Portoroz can be divided into five main categories: hotels, guest houses, B&Bs, apartments and hostels.
HOTELS IN PORTOROZ THAT WE RECOMMEND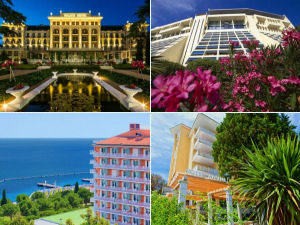 Portoroz is the most important tourist centre on the Slovenian coast and has over 25 hotels which cater to every taste and budget. Find out which are the ones that we recommend and why.
GUEST HOUSES IN PORTOROZ THAT WE RECOMMEND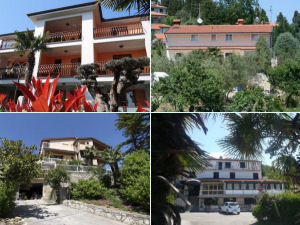 Portoroz guest houses are a fun, economical stay. While guest houses aren't fancy, most are waterfront and offer good value for money if you want a house-like setting.
APARTMENTS IN PORTOROZ THAT WE RECOMMEND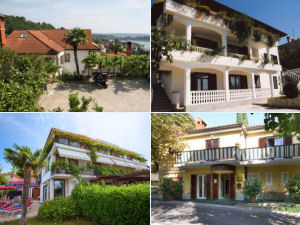 Apartments are a great option when you are staying in Portoroz, Slovenia. You can cook your own meals, do your own laundry and enjoy the feeling of having your own space while on holiday.
BED AND BREAKFASTS IN PORTOROZ THAT WE RECOMMEND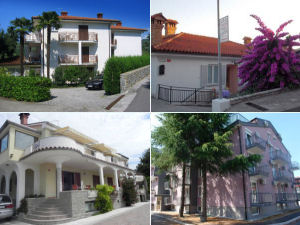 Portoroz bed and breakfasts are excellent accommodation options when it comes to staying in this vibrant seaside resort in Slovenia. Portoroz B&Bs are usually owned by individuals, who take a more hands-on approach to managing their properties and strive to ensure that their guests are content.
HOSTELS IN PORTOROZ THAT WE RECOMMEND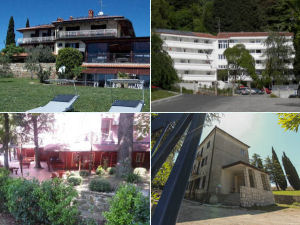 Portoroz hostels are a low-budget accommodation shared among travelers and backpackers. Portoroz hostels tend to lend to more interaction, cost much less than a hotel, but do not provide the privacy or personal service found at a hotel, B&B or guest house.
All You Need To Know To Visit Portoroz
PORTOROZ – the most vivid beach resort on the Slovenian Adriatic coast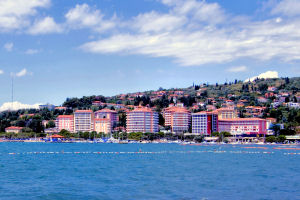 Portoroz (Italian: Portorose, literally 'Port of Roses') is the most important tourist centre on the Slovenian coast with beneficial Mediterranean climate that invigorates you and makes you want to come back for more. Portoroz, together with its surroundings, has always been associated with health and spa treatments. The beneficial effects of sea water and salt on human health were known here as early as the 13th century.