With an incredibly beautiful glacial lake surrounded by the peaks of the Slovenian Alps, Bohinj is one the most amazing places in Slovenia. The area has a good selection of high quality accommodation to choose from, including hotels, guesthouses, B&Bs, self-catering apartments, hostels and farm stays.
The hotels are in great locations and present a range of special offers throughout the year. There is also a wide selection of cosy family run guest houses and bed and breakfast accommodation options in Bohinj where guests will receive a warm and friendly welcome. Bohinj also offers self catering apartments for those wishing to enjoy the area at their own pace.
From the most luxurious to wallet-friendly, we have made a list of the best places to stay in Bohinj. Whatever your budget, look through the types of lodgings below and find a place in Bohinj that best suits your needs.
Places to stay in Bohinj that we recommend
The accommodation options in Bohinj can be divided into five main categories: hotels, guest houses, B&Bs, self catering apartments and hostels.
HOTELS IN BOHINJ THAT WE RECOMMEND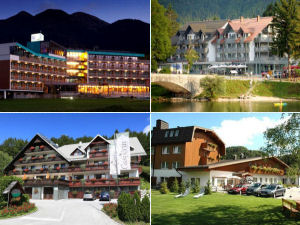 There are five hotels in Bohinj and the overall quality is superb - all are modern, clean and very comfortable. We have reviewed and rated them, so, if you're planning to visit Slovenian Alps and Lake Bohinj for the first time, read on and find a hotel that best suits your tastes and budget.
GUEST HOUSES IN BOHINJ THAT WE RECOMMEND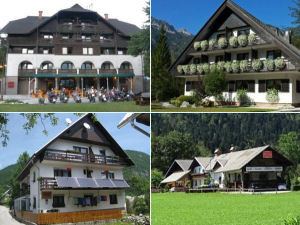 Bohinj has a nice selection of friendly guest houses. The owners of a guest house soon get to know you and always make sure you enjoy a warm welcome. That's one of the main reasons so many people love to come back to Bohinj, Slovenia time after time and wish to stay at one its quality guest houses.
APARTMENTS IN BOHINJ THAT WE RECOMMEND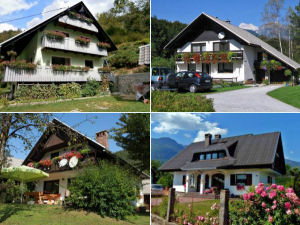 If you like complete privacy, comfort, want to be able to cook your favorite meals, or just look for a cheaper and better alternative to basic Bohinj hotels, then Bohinj apartments are meant for you. They usually have nice modern furniture and all the necessary equipment, including a well equipped kitchen, a nice TV-set, DVD player, washing machine, fridge, air conditioner, etc.
BED AND BREAKFASTS IN BOHINJ THAT WE RECOMMEND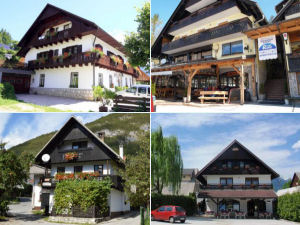 Bohinj bed and breakfasts are an inexpensive and relaxing alternative to a classic hotel for your stay in this stunningly beautiful area of Triglav National Park, Slovenia. Most bed and breakfasts in Bohinj are well kept and beautifully furnished and some have balconies or terraces with breathtaking lake and mountain views.
HOSTELS IN BOHINJ THAT WE RECOMMEND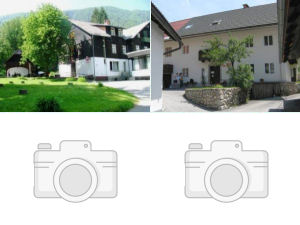 Bohinj hostels are the main source of budget accommodation in the area and are in essence a form of shared accommodation. In general, you will share a large room with three to ten people sleeping on either single or bunk beds. Facilities such as bathrooms, kitchens and social areas are also shared and so its a great opportunity to meet other travelers.
FARM STAYS IN BOHINJ THAT WE RECOMMEND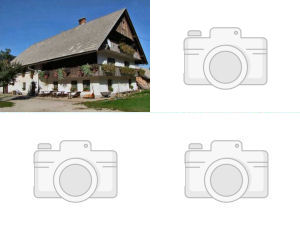 Bohinj farm stays are great way of bringing your family together and experiencing another way of living. Many farm stays in Bohinj offer a variety of activities for the little ones as well as adults where you can all get involved in being part of the daily tasks of a working farm.