About The Photographer
Jure Kralj is an incredibly talented photographer based in Slovenia's second largest city Maribor, who combines his love for travelling around the world with his love for landscape and cityscape photography. He is an enthusiastic observer of the surrounding world. When possible, he is looking for the best light, for the right angle at the right moment to capture a compelling image. But Jure is not trying to just photograph a record of a location, he's always striving to create a beautiful image that reveals something of the character and atmosphere of the place. Jure concurs with Elliot Erwitt's view that "photography is an art of observation. It is about finding something interesting in an ordinary place. It has little to do with the things you see and everything to do with the way you see them". And Jure's work brilliantly encapsulates this perspective on the essence of photography.
In 2014, Jure launched his own line of postcards featuring some of his most beautiful shots of his hometown, Maribor. Large, small, innovative, dynamic, colorful and simply beautiful, the postcards quickly became a hit among visitors to Maribor and have already been sent to many different parts of the world.
The picture gallery below features a selection of photographs taken by Jure Kralj in a variety of locations around Slovenia. If you want to see more of his stunning landscape and cityscape photos, you can visit his Facebook page JK Photography and his official website Jure Kralj, where you can also purchase high quality prints of some of Jure's best photographs.
Photo Gallery
A beautiful picture gallery containing 45 exceptional landscape, cityscape and nature photos from around Slovenia by Jure Kralj.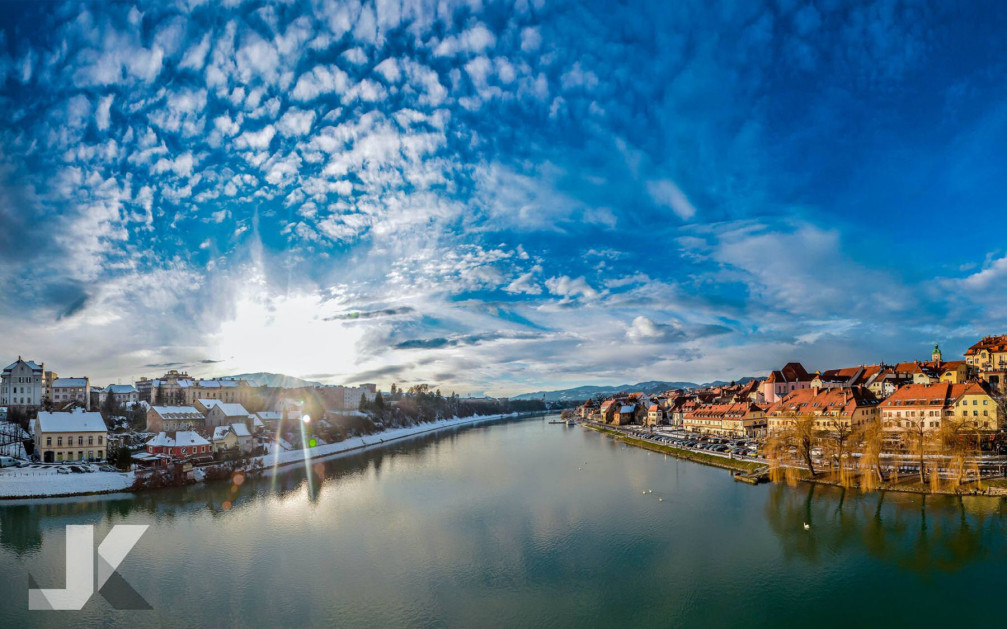 As the capital of the Styria region, Maribor is the second largest city in Slovenia. The town lies on the Drava river and is one of Slovenia's most beautiful cities.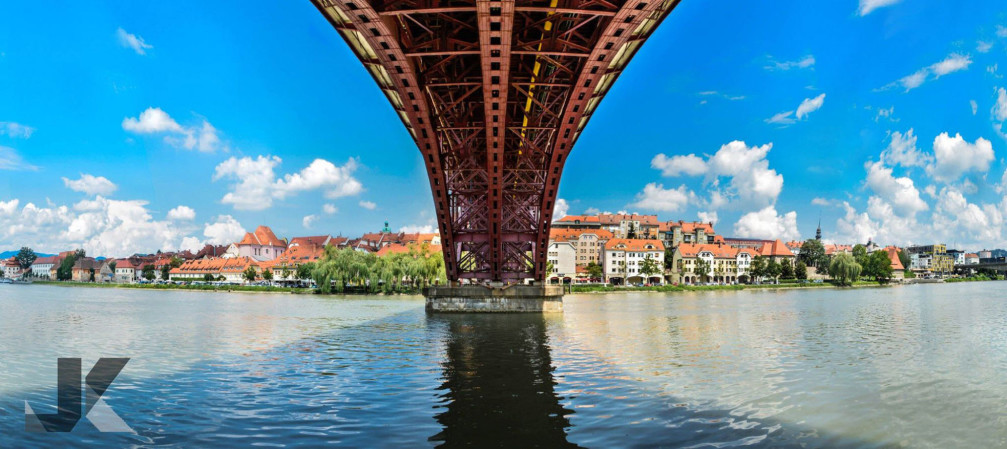 Maribor oozes charm thanks to its lovely Old Town along the Drava River, also known as Lent.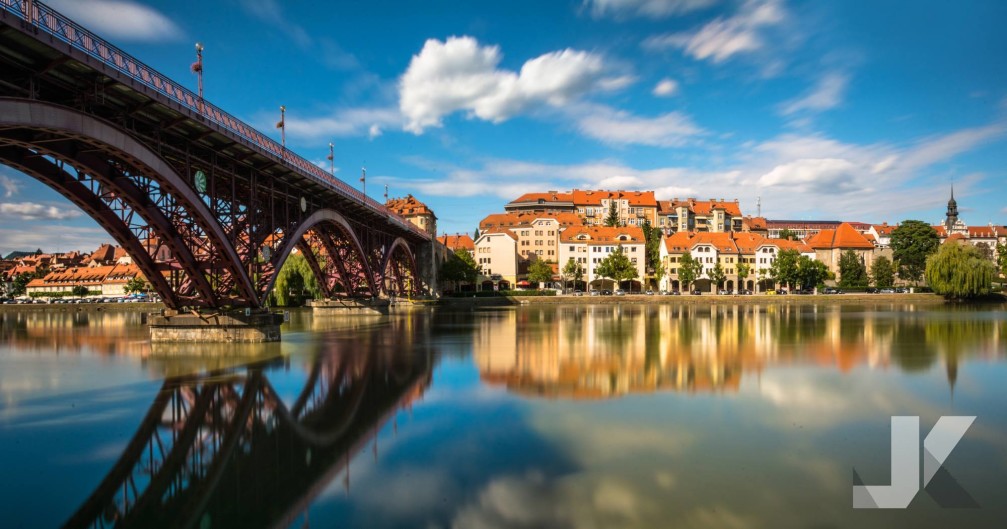 Maribor lies on both sides of the Drava river, connected with three bridges, of which the Old Bridge is the oldest (built built between the years 1906 and 1912). It connects the historic city centre on the left side of the river with the new city core that lies on the right side.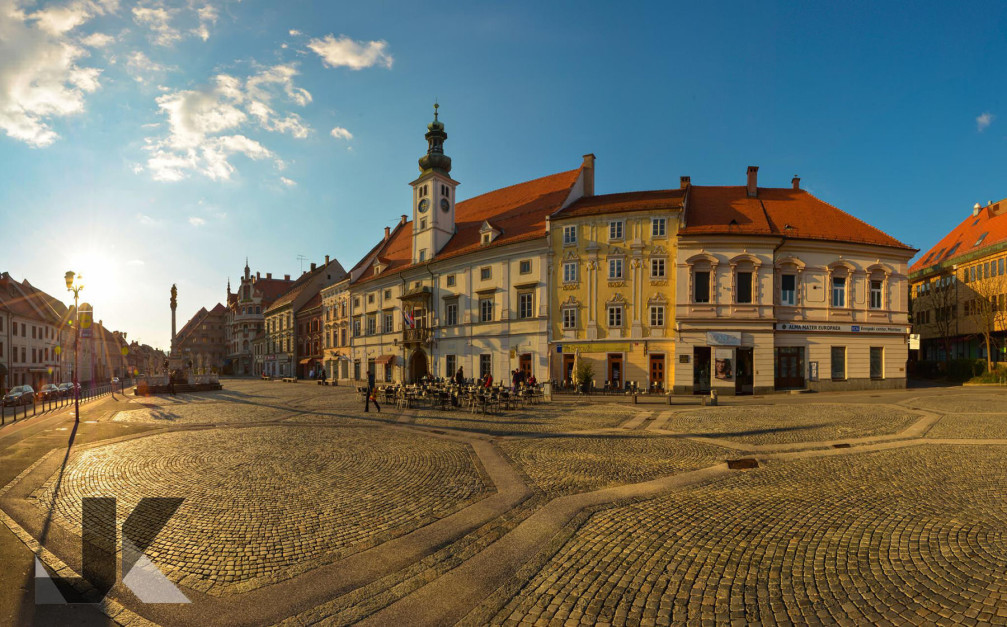 The Main Square is the largest of Maribor's squares and is lined with buildings with interesting facades and architectural ornamentations. The Plague Column is the centerpiece of this Square. The column was erected in 1681 in grateful appreciation of the cessation of the plague epidemic, which had decimated almost a third of Maribor's inhabitants. A lot of narrow streets with lots of bars, boutiques and small gift shops can be found here.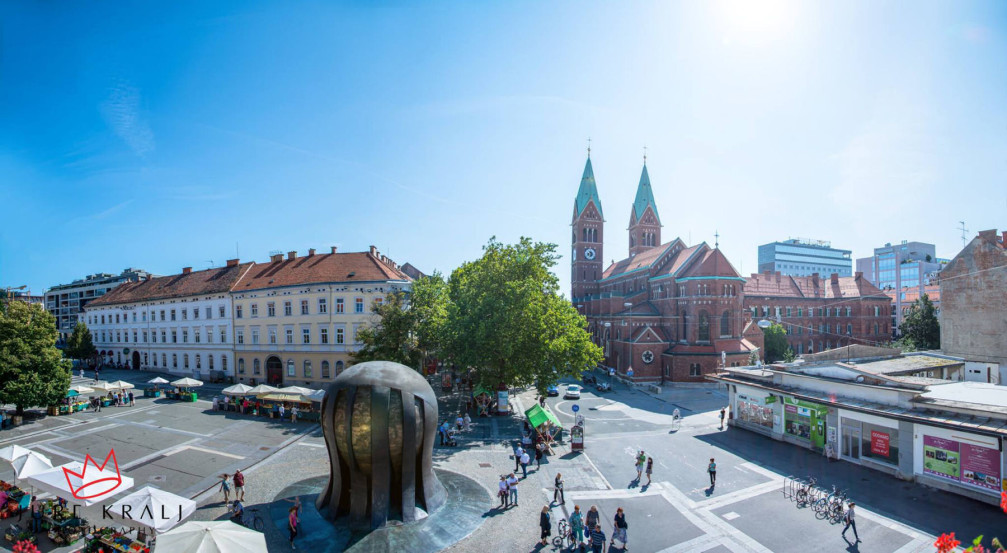 The Liberty Square is Maribor's favourite hang-out spot. It is used for outdoor meetings, cultural events, and memorials, when it is not being used as an open-air market. The square is built on the protective ditch that once surrounded the Castle. The National Liberation Monument dominates the square. Sculpted by Slavko Tihec in 1975, this bronze monument bears the facial images of heroes of the city of Maribor. On its base, the monument has an engraved announcement of the shooting of the 667 hostages and partisan fighters by the German occupation forces during the Second World War. The locals call the monument Kojak, since it reminds them of the bald-headed detective Kojak, of the very popular American TV series from the 70's.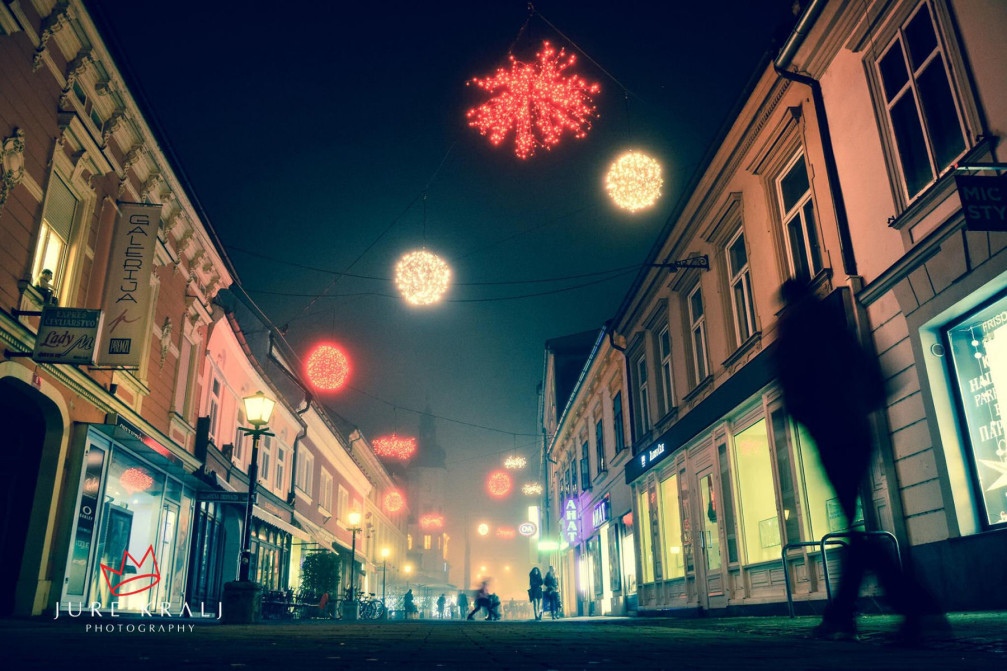 Pedestrianised central streets in Maribor buzz with well-priced cafes and small restaurants. Every December, during the festive season, the streets are beautifully decorated with Christmas lights and decorations.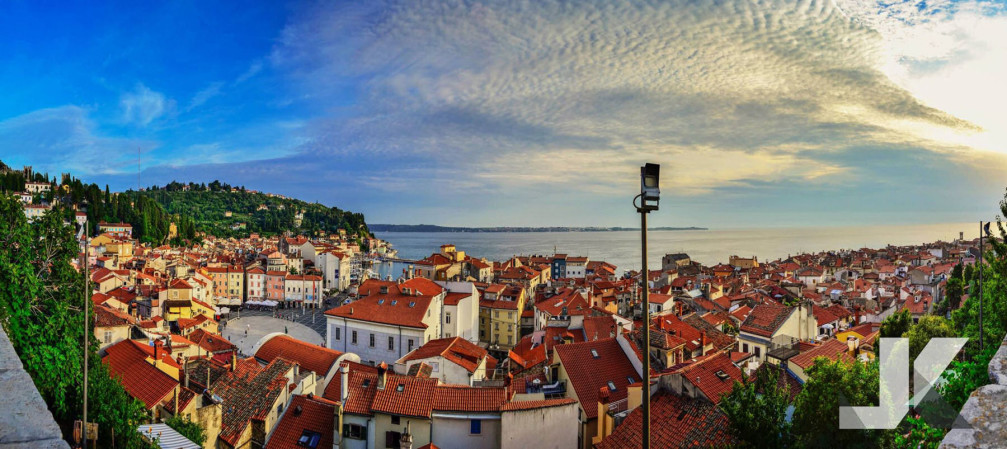 Piran is a small, super charming medieval preserved seaside town. It's very different to the mostly-Alpine scenery of Slovenia and is very Mediterranean with pretty squares and narrow alleys.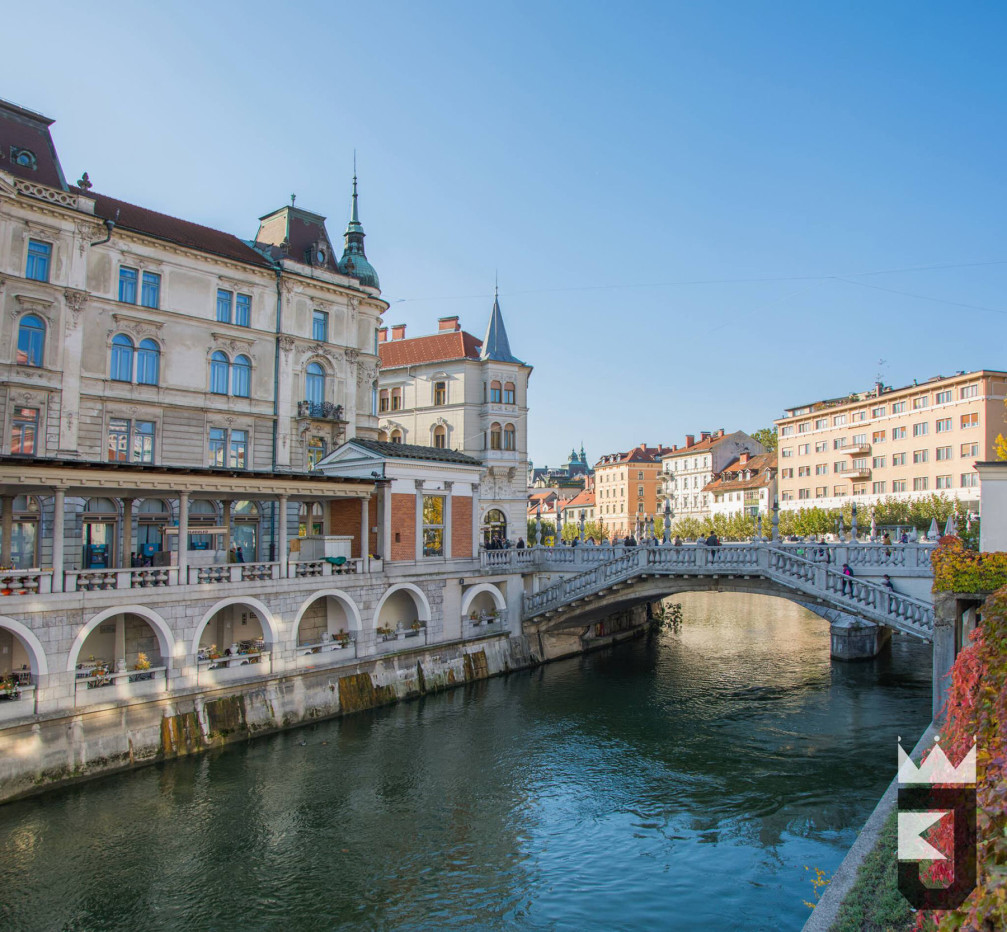 Slovenia's capital Ljubljana exudes a charming elegance. In the late 19th century, the city was pretty much leveled by an earthquake, which brought the architecture and colors that exist today. Buildings are gorgeous with different colors and ornaments. The Ljubljanica River runs right through the middle. The whole area is a pedestrian zone and strolling through the streets of Ljubljana is a real treat, they are as charming as any European city you can imagine.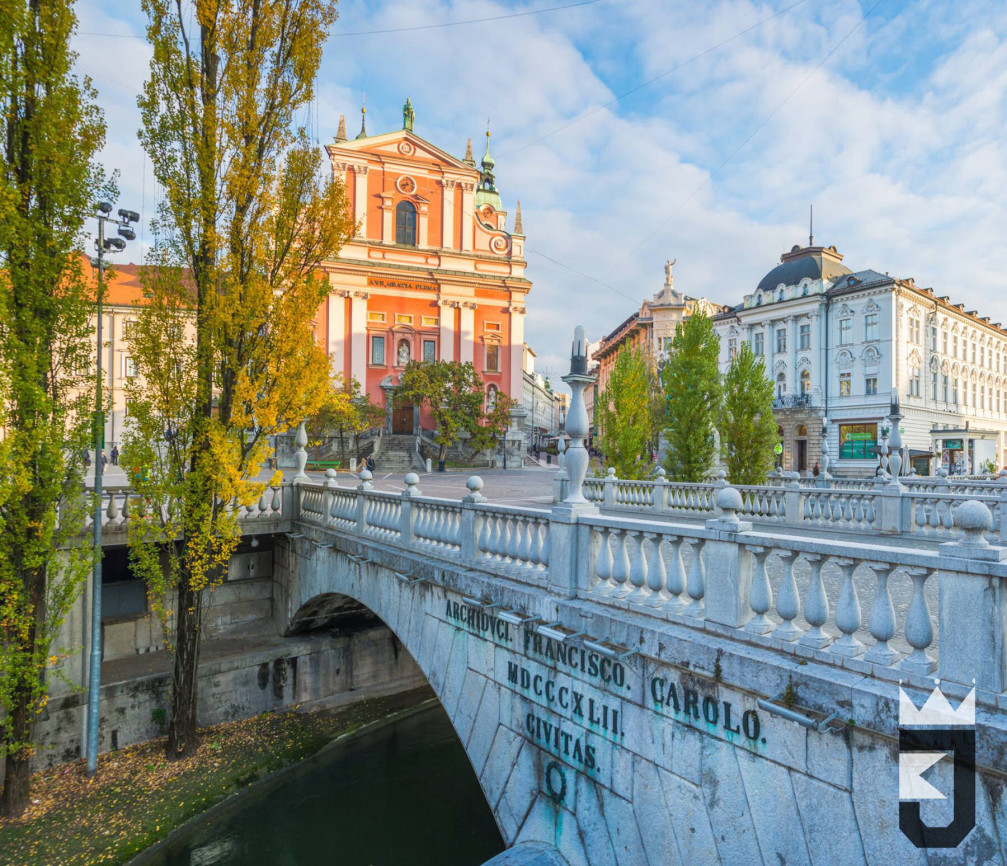 Triple Bridge that crosses the Ljubljanica River is picturesque and an important landmark in Slovenia's capital Ljubljana. It is a very lively spot that leads into Ljubljana's Old Town, located right next to the main Preseren square and the pink Franciscan church. The Bridge was designed by Joze Plecnik and has a Venetian look to it. It was opened on 25 September 1842 and the essentials of the bridge have been preserved until today, which is evidenced by the inscribed dedication to the archduke above its central pier, reading in Latin 'ARCHIDVCI. FRANCISCO. CAROLO. MDCCCXLII. CIVITAS.', which means 'To Archduke Franz Karl in 1842 by the Town'.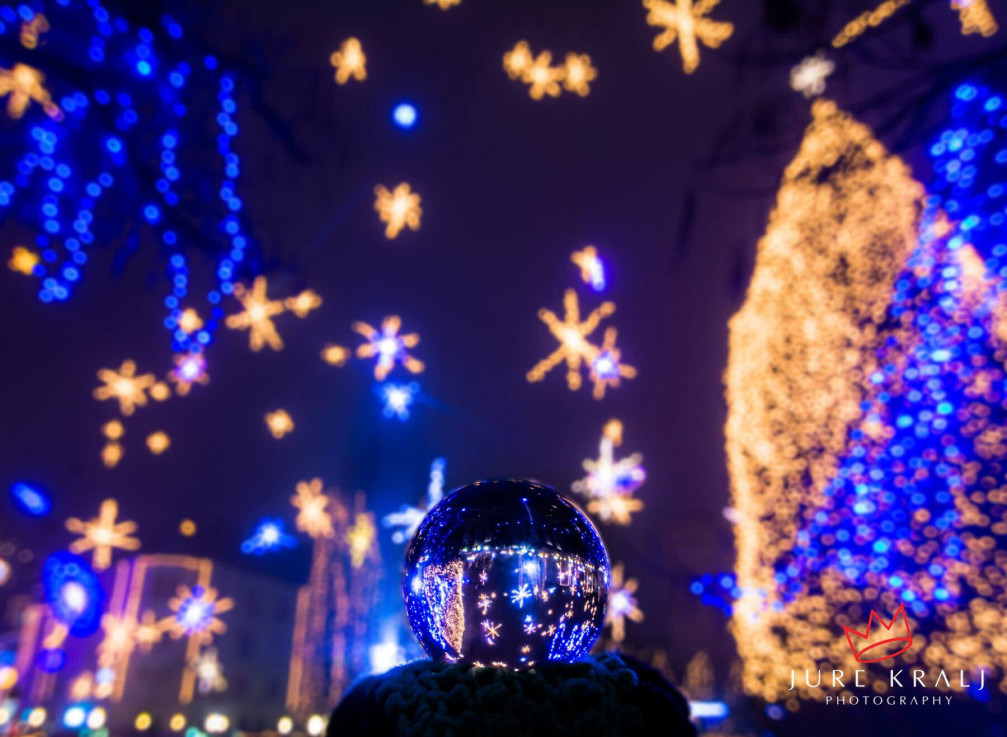 Ljubljana's incredible Christmas lights celebrate science with fancy geometric forms, math equations, galaxies, planets, comets and shooting stars!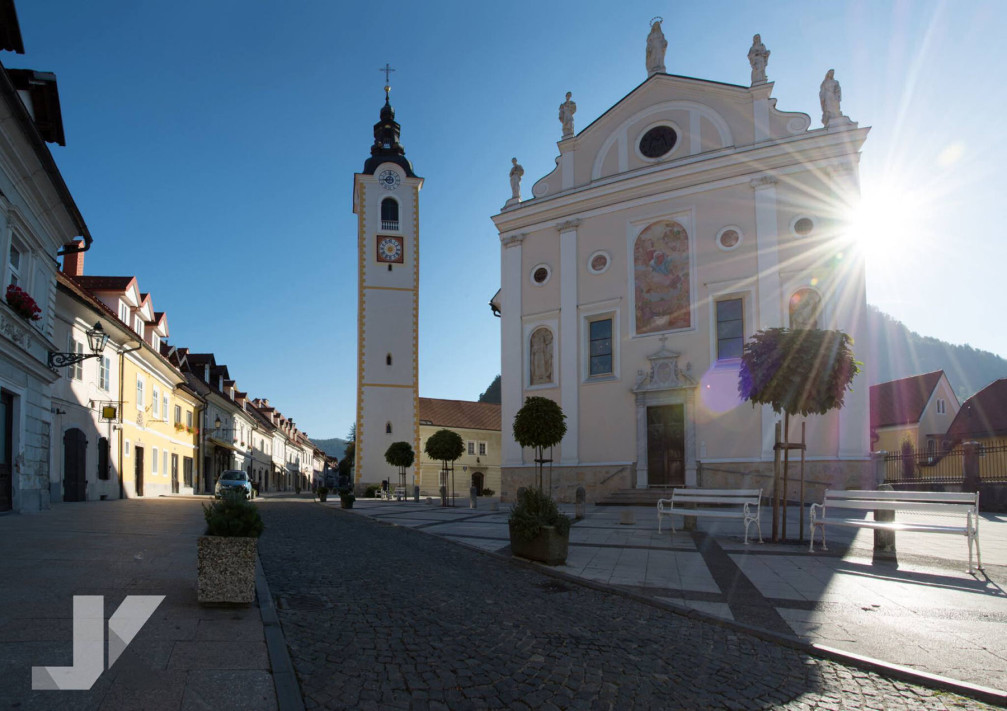 One of the main attractions in the town of Kamnik is the beautiful Church of the Immaculate Conception with its bell tower. It was erected in the mid-18th century but with a detached belfry that shows an earlier church's Gothic origins.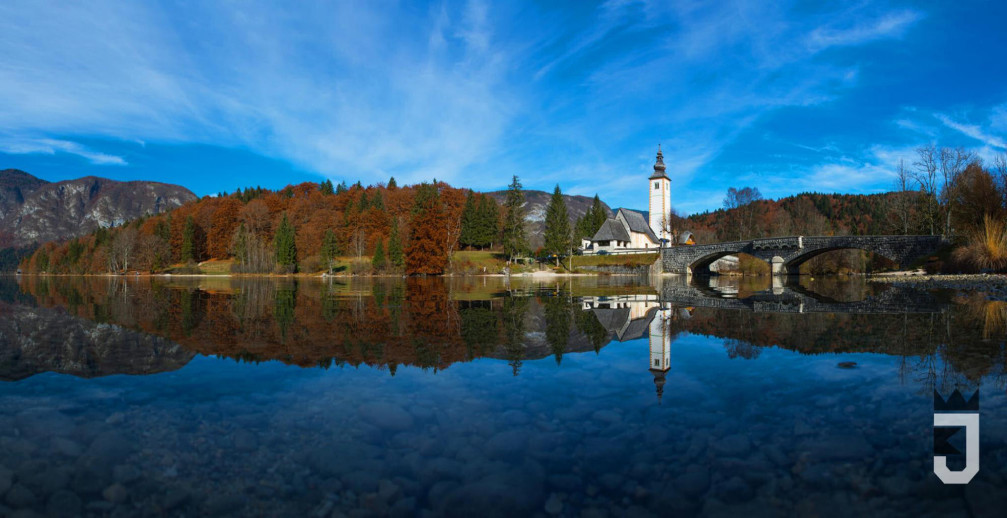 Lake Bohinj may be the lesser-known lake in the Upper Carniola region of Slovenia, when compared to Lake Bled. However, Bohinj is just as beautiful and much more tranquil than its neighbor. The Church of St John the Baptist sits on the southeast side of lake right by the stone bridge.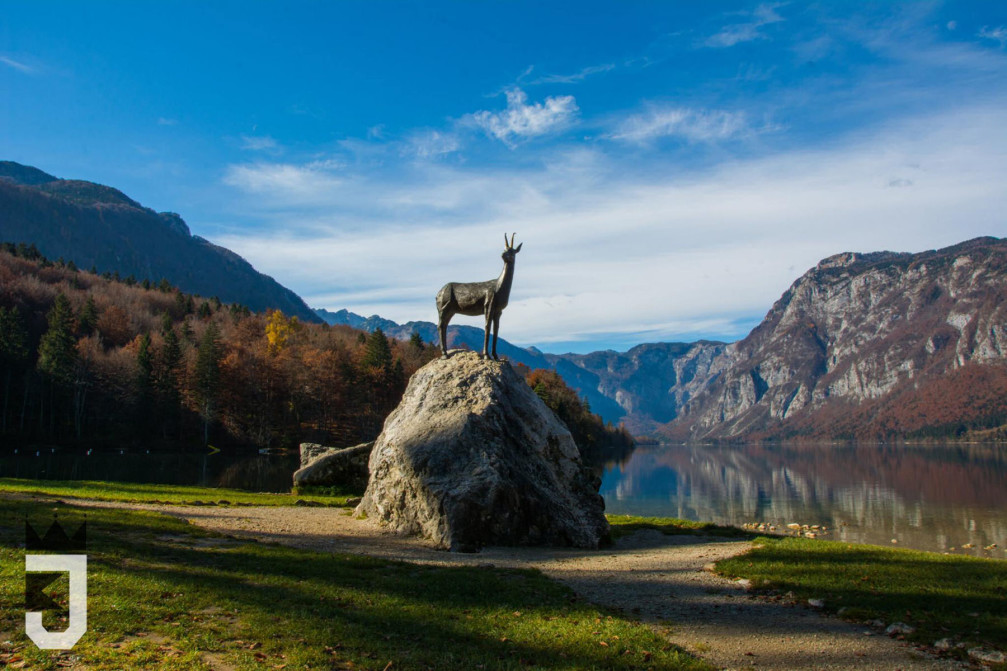 Slovenia is a country full of Myths and Legends. On the shore of Lake Bohinj stands the slender, dark bronze statue of the Golden Horn (Goldenhorn / Zlatorog) – the magical stag believed to guard the ridges around Lake Bohinj.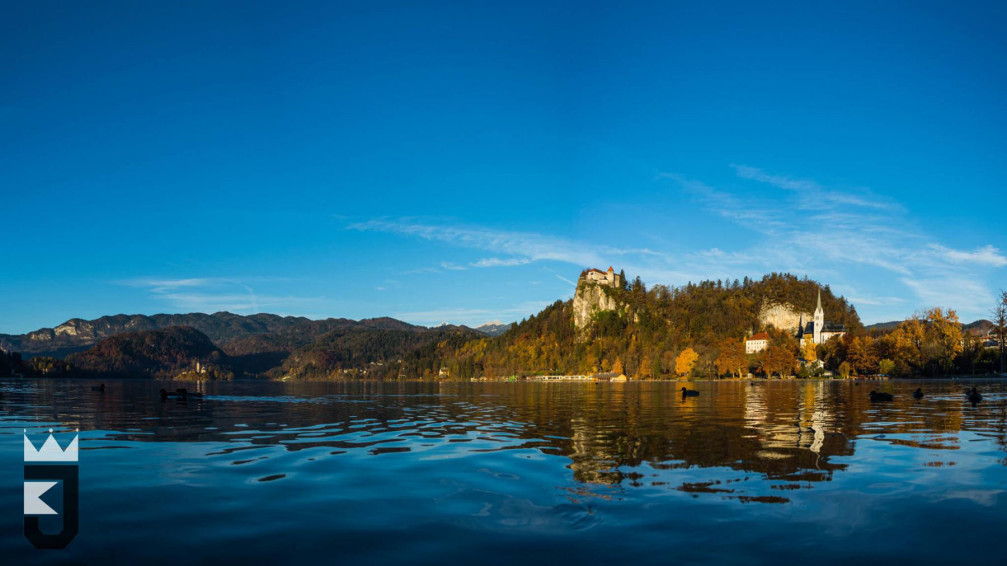 Lake Bled is a must to visit if you are in Slovenia. It's a charming glacial lake, surrounded by a ring of mountains of the Slovenian Alps. An attractive medieval castle sits atop a high rocky outcrop. And in the middle of the lake, there's a tiny island with a church.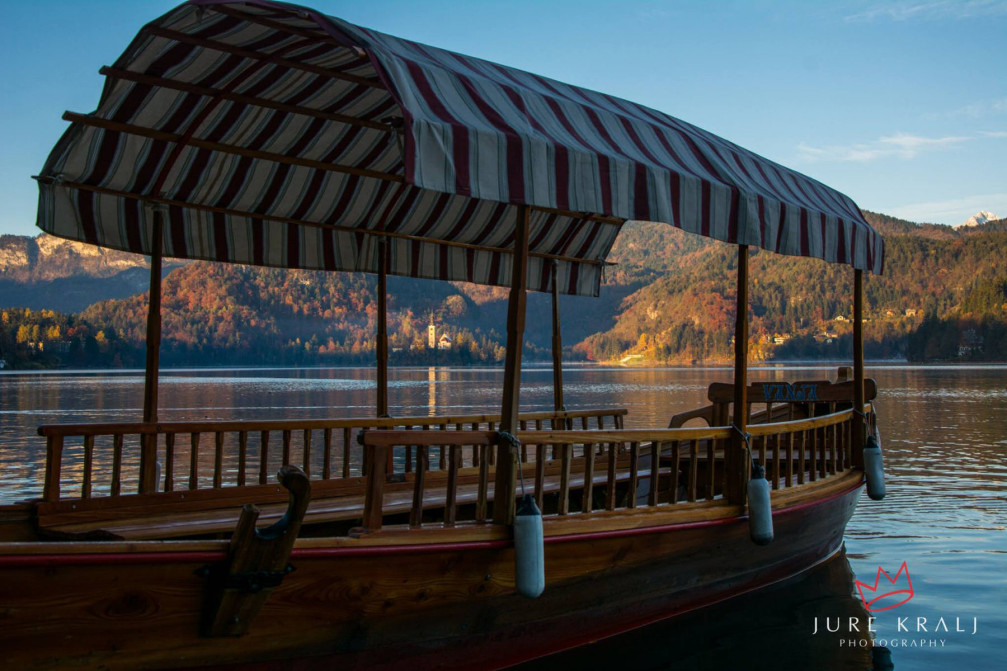 To reach the island in the middle of Lake Bled you take a trip with a Pletna boat – the traditional boat unique to Lake Bled which is operated by the Pletna oarsman who rows standing up.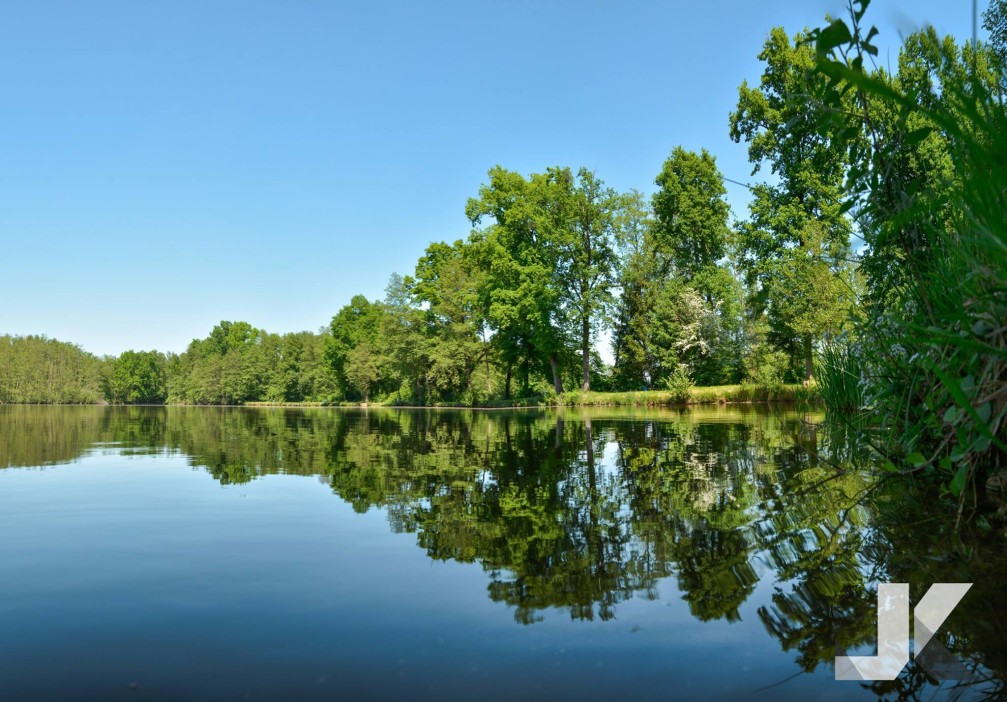 Lake Slivnisko Jezero is a lovely lake located in the eastern part of Slovenia near the town of Sentjur. It is a wonderful spot for fishing, various water activities and picnics.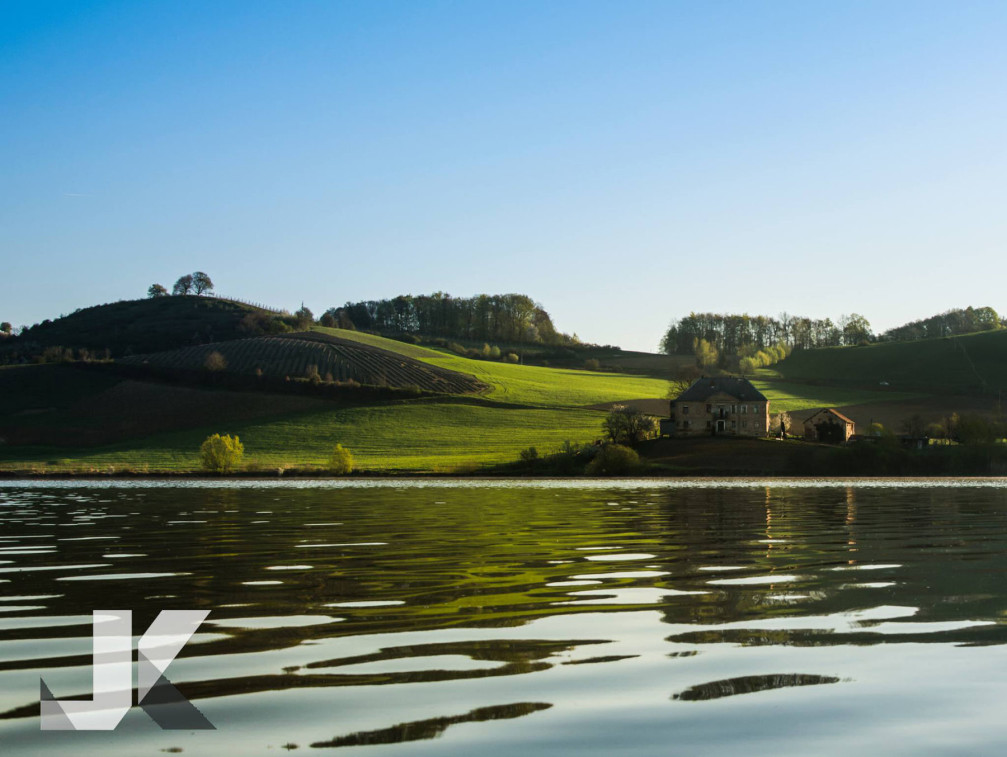 Lake Pernica is an artificial lake located between the villages of Vosek and Vukovje in the Styria region of Slovenia. Because of its natural beauty, Pernica provides great opportunities for hiking, cycling and fishing.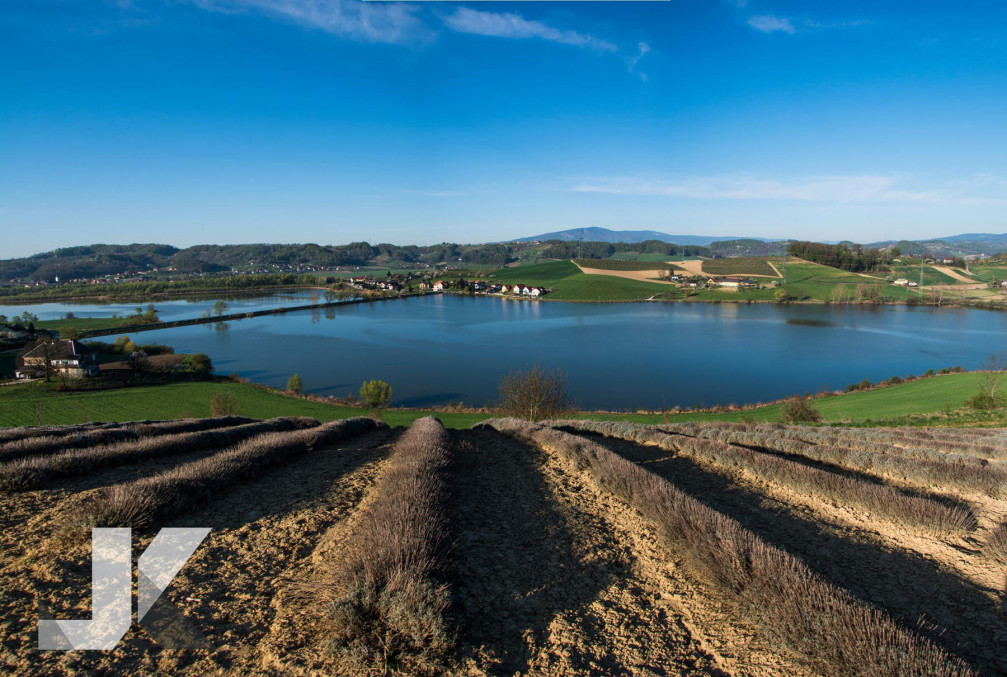 An extremely scenic spot rich with natural beauty, Lake Pernica is very popular among Slovenian landscape photographers.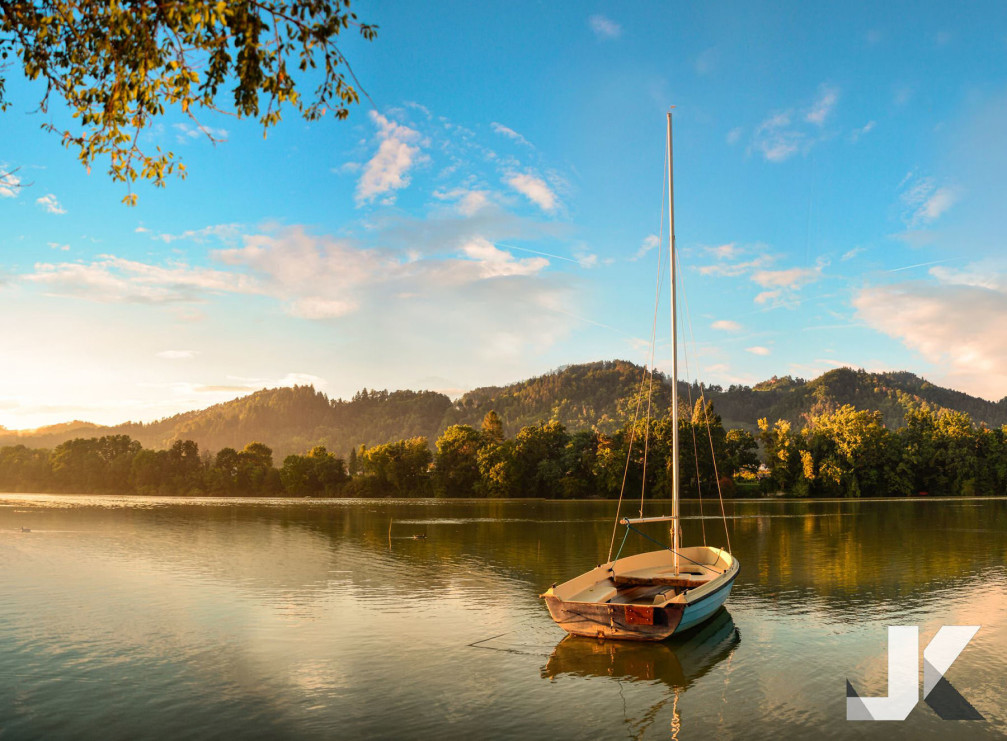 The Drava River offers water sports enthusiasts many recreational activities including sailing, rowing, sail and surfing.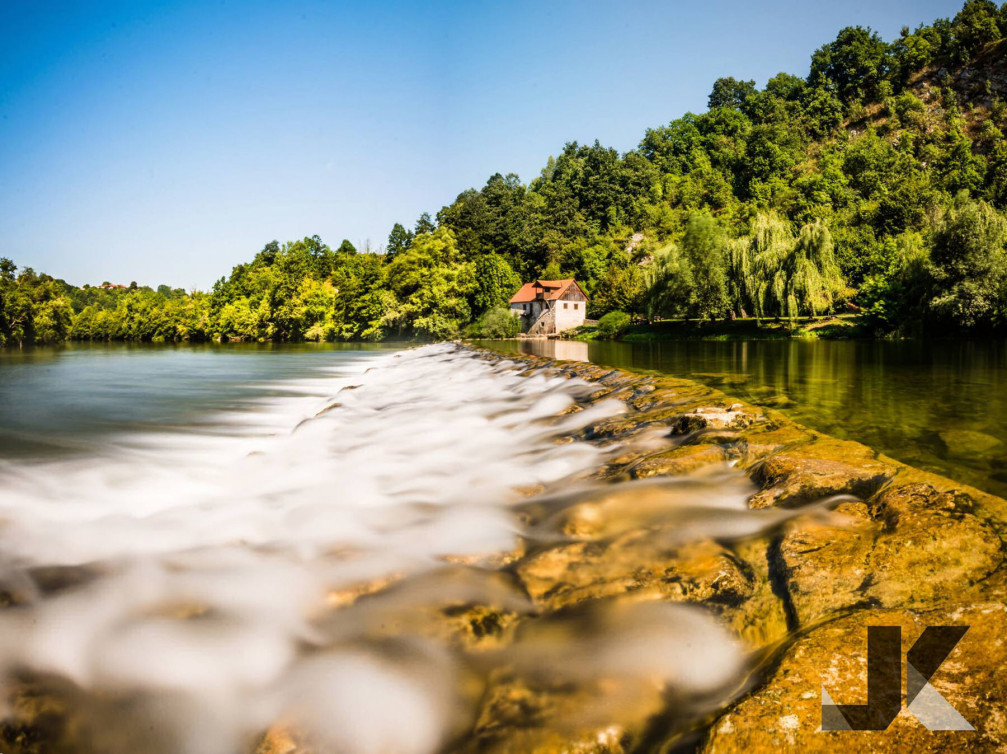 River Kolpa represents the border between Slovenia and Croatia. It's less known but extremely beautiful and relatively clean river with more than 50 small dams.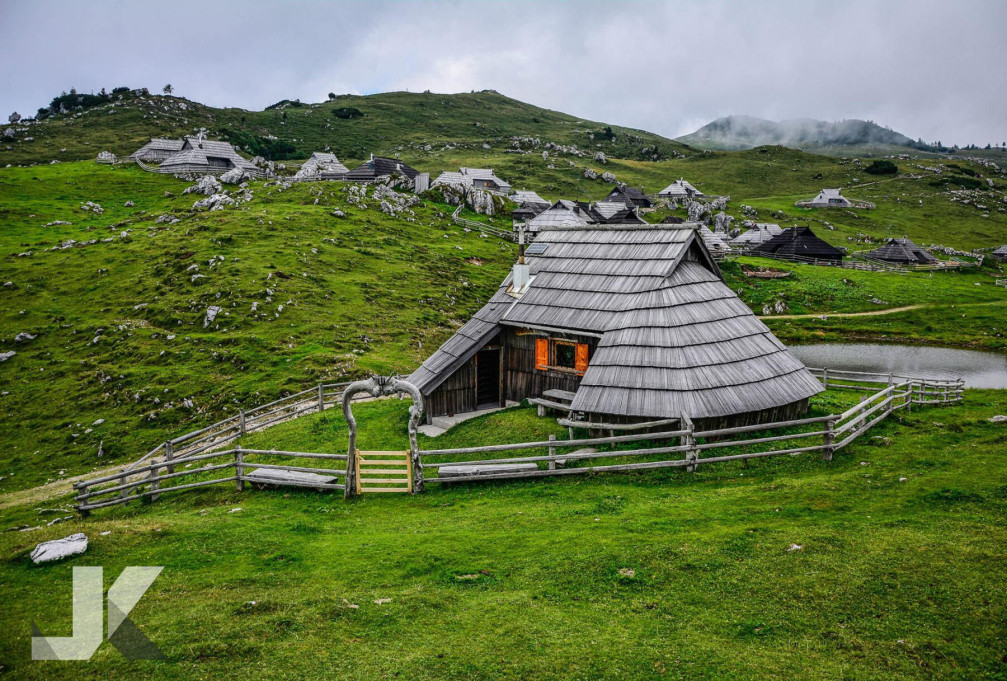 The Velika planina, loosely translated as Great Highlands, is one of the highest plateaus in Slovenia, with an average elevation of around 1,665 meters. It is considered to be the most beautiful alpine pasture in Slovenia, where traditional dairy farmers graze their cattle between June and September, and the pastures are scattered with around 60 traditional shepherds' huts which are unique to the area. Velika planina can be reached either on foot or by cable car, which operates all year round.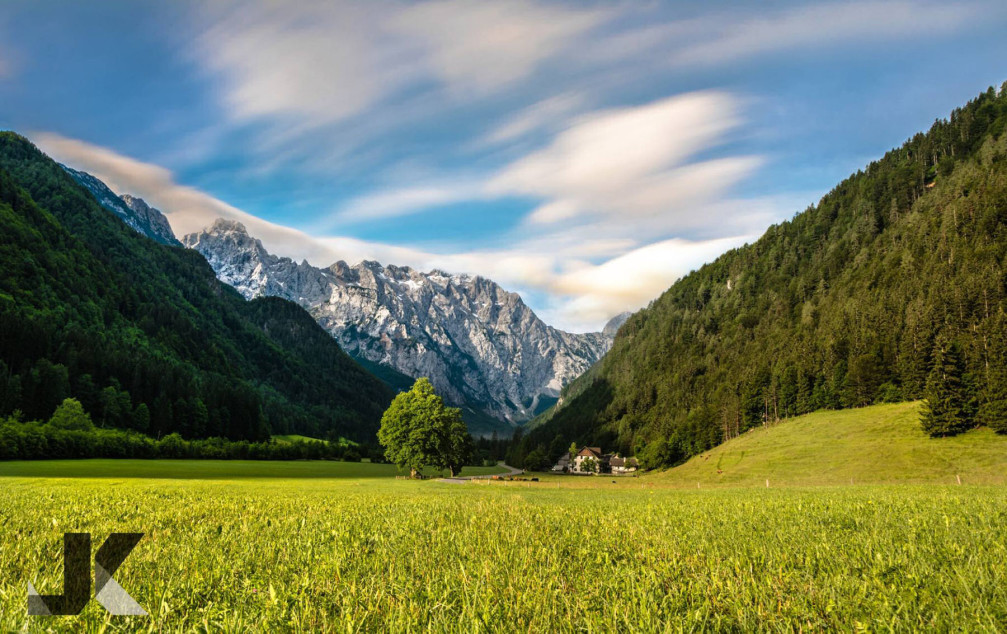 Located in the heart of the Kamnik Savinja Alps (very close to the border with Austria), the Logar valley is one of the most beautiful and most frequently portrayed Alpine glacial valleys in Europe. The entrance into the valley itself is breathtaking, as you drive past meadows on a winding road with stunning views of the majestic mountains of the Kamnik Savinja Alps. The valley was declared a Landscape Park in 1987.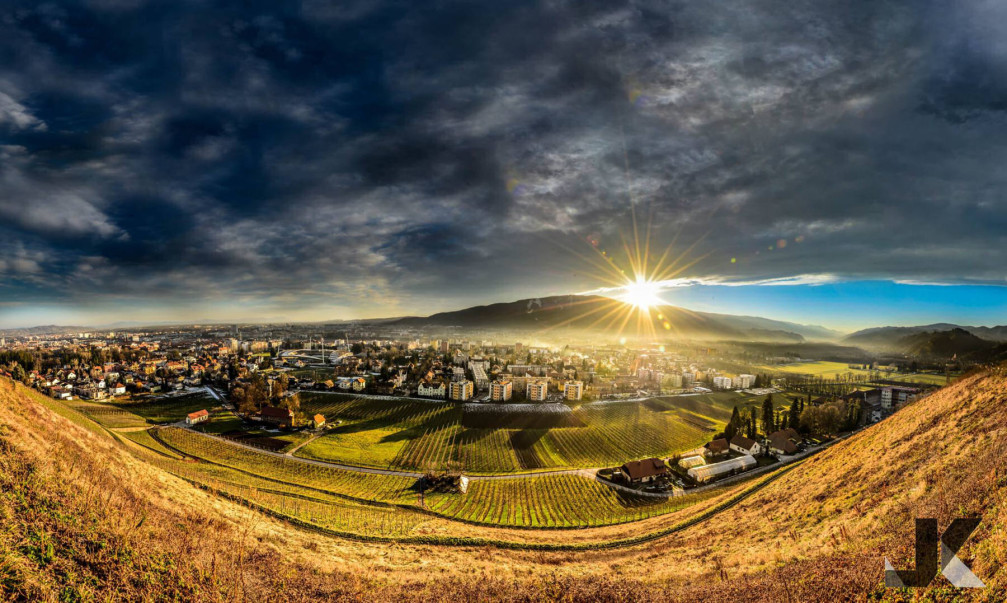 Slovenia's second largest city Maribor is lodged in the wonderful nature of wine growing hills on the one side and the Pohorje mountain range on the other, with the river Drava wending its way through it.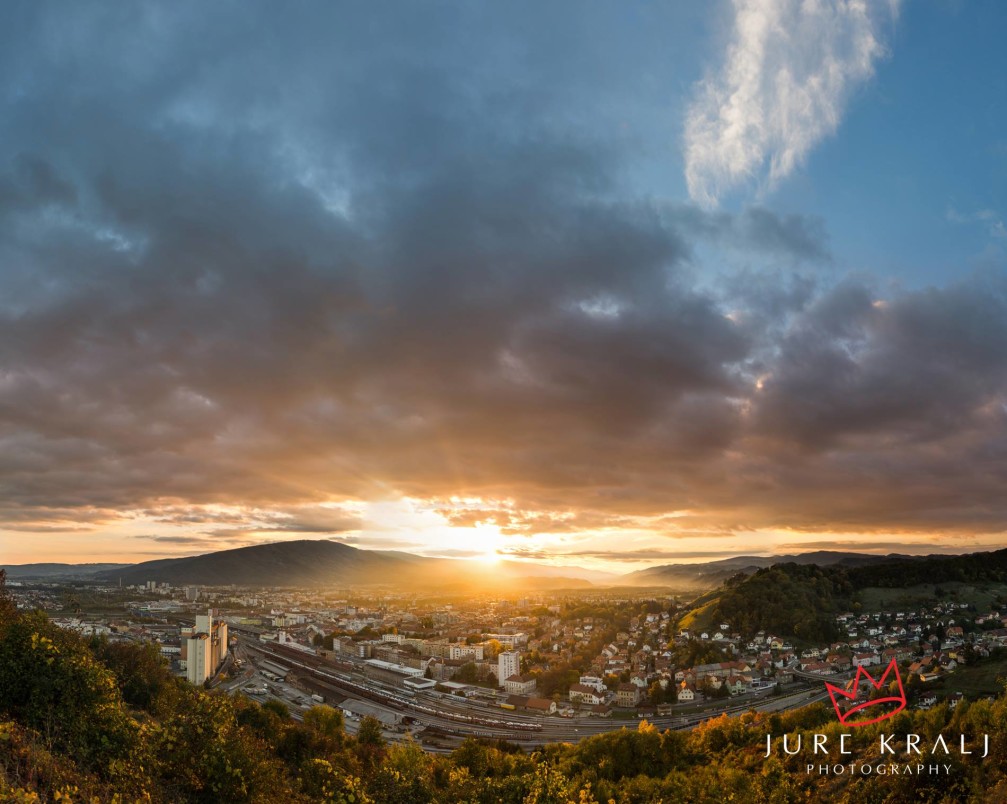 Another beautiful view of the city of Maribor.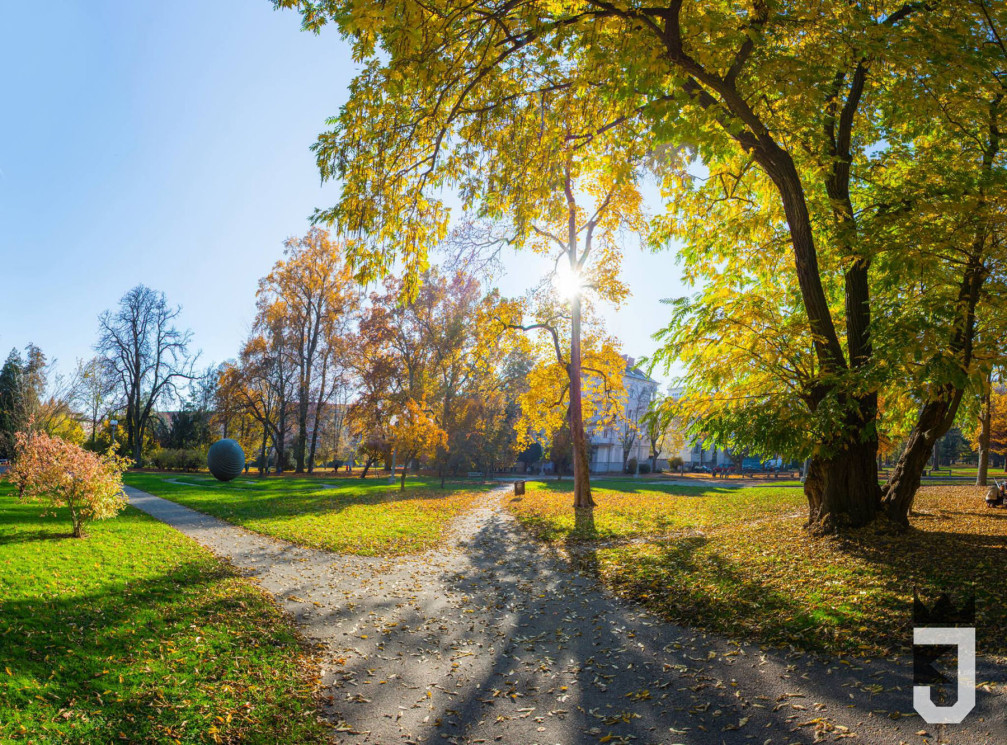 Maribor's City Park is considered to be one of the most beautiful city parks in Europe. It's a lovely place to take a stroll, or just relax and enjoy the calm nature. It's especially picturesque in the autumn.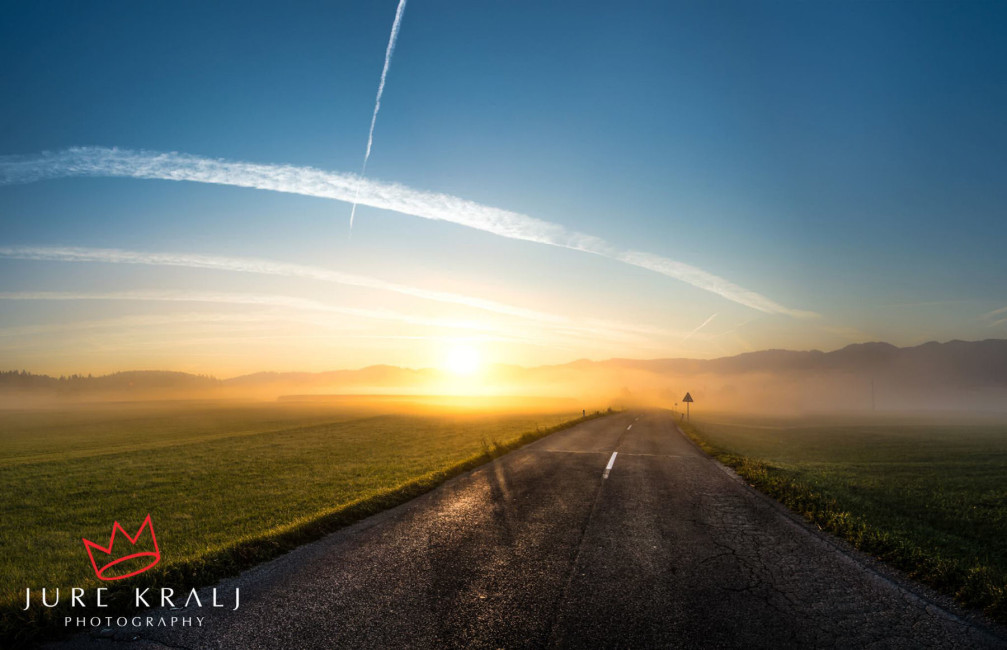 The beautiful countryside road leading to the village of Recica Ob Savinji in the Styria region of Slovenia. Since traffic is light, most village roads in Slovenia are very pleasant for cycling.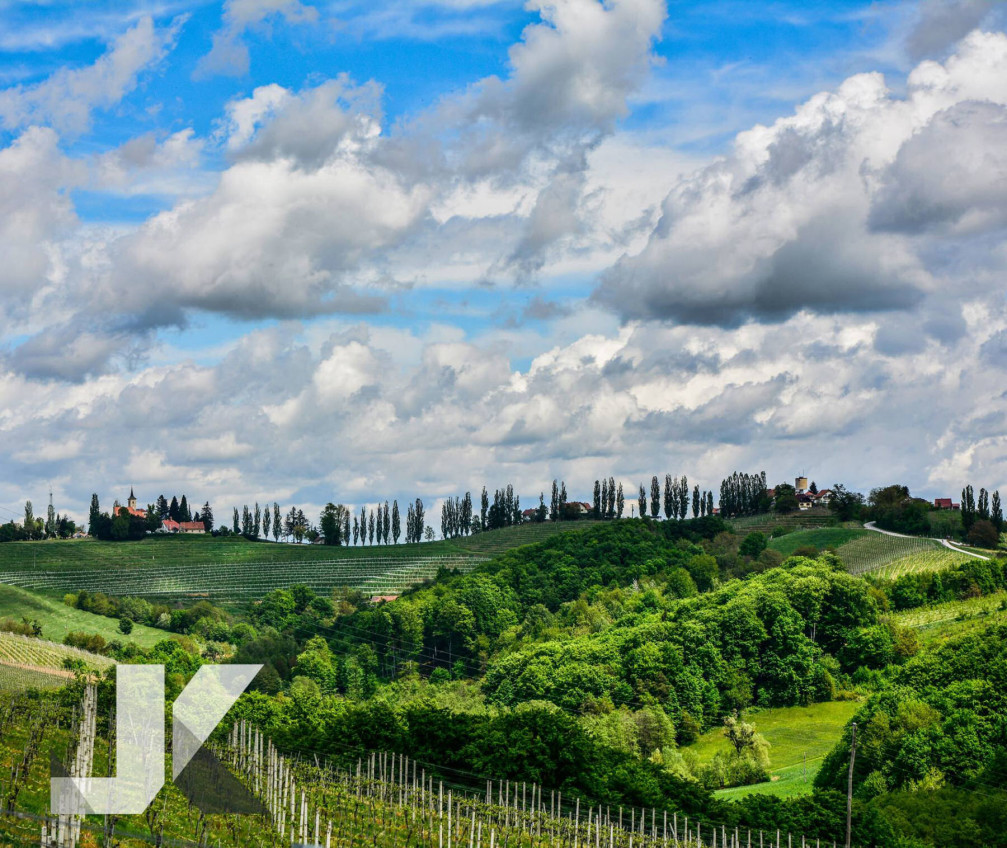 The region of Ljutomer – Ormoz
 is one of the most important wine regions in Slovenia and provides perfect conditions for growing grapes.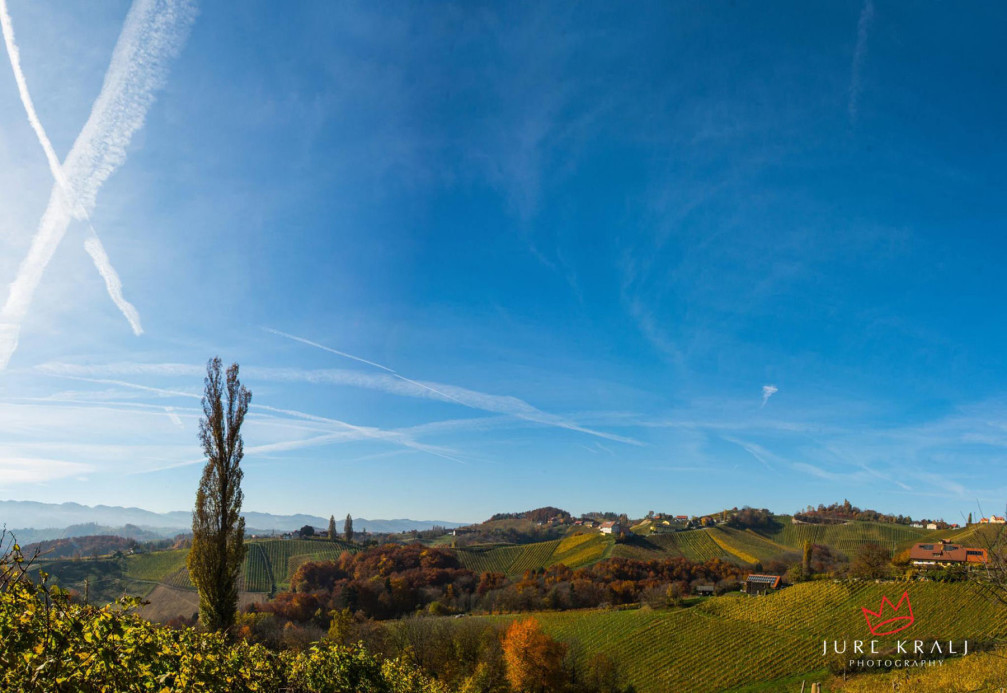 The Slovene Hills or Slovene Vineyards are the largest hilly region in the northeastern part of Slovenia (bordering with Austria). As the name suggests, this is the land of wine, vineyards and wine cellars.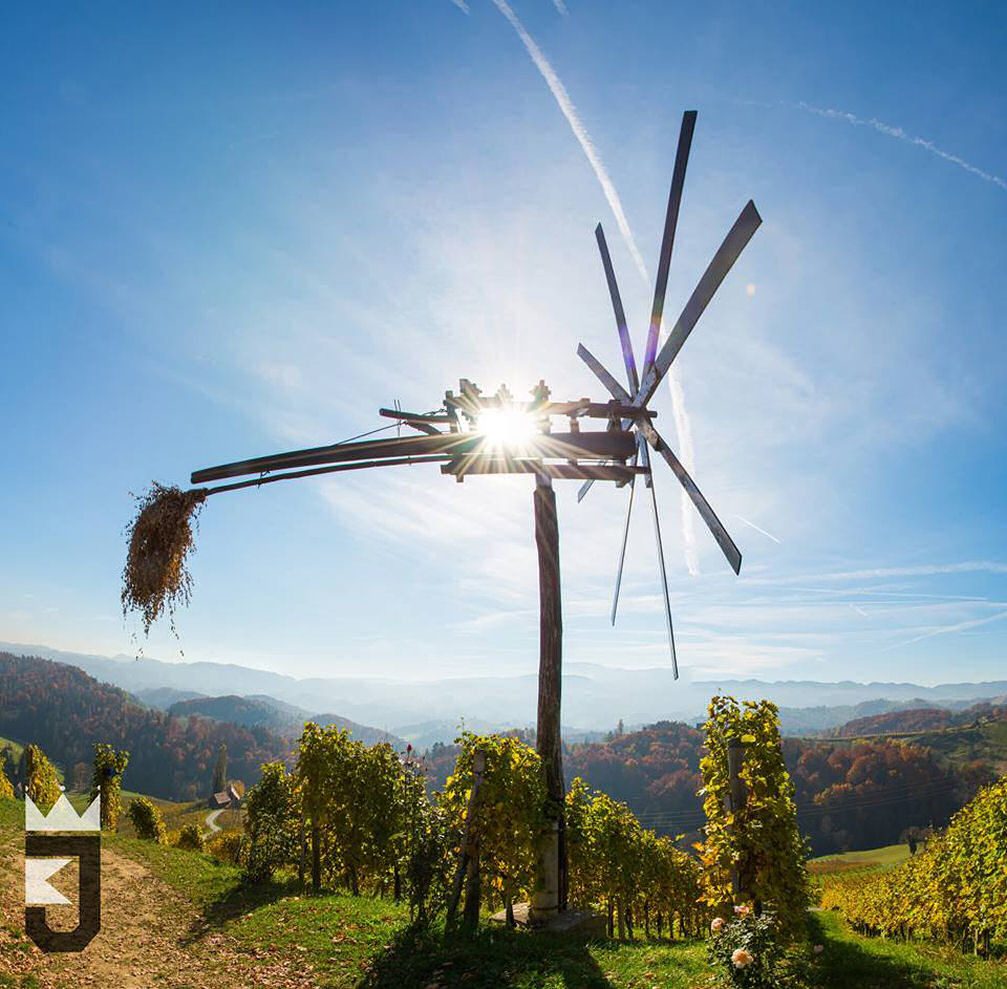 When the wind blows, a very unusual sound can be heard over the Slovene Hills vineyards. The persistent rattling comes from small windmill-like contraptions on tall wooden polls, which have become a symbol of that part of Slovenia.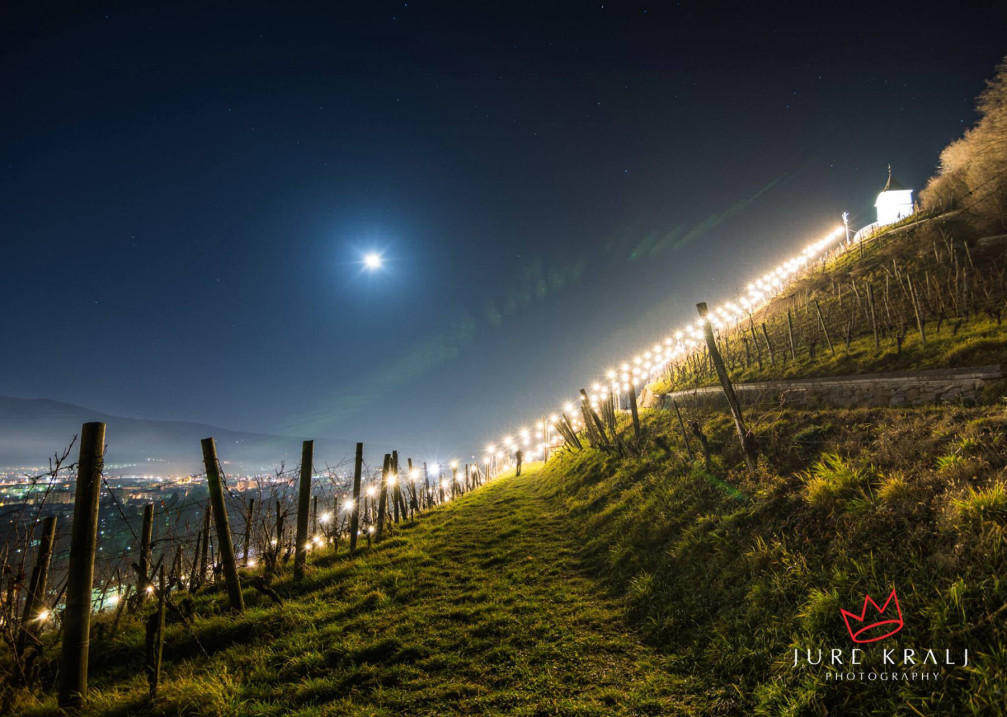 The Pyramid hill vineyard above the city of Maribor beautifully lit up with Christmas lights.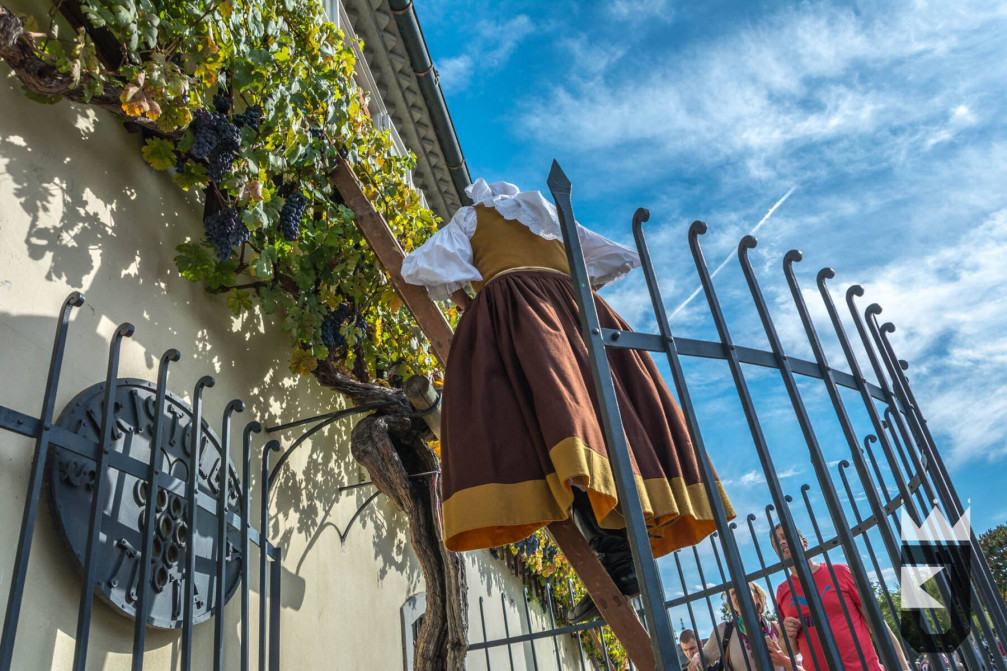 Maribor is the wine capital of Slovenia and the home of the Old Vine, the oldest grapevine on Earth, as certified by Guinness World Records. At 440 years old, the Old Vine has survived war, fire and pestilence, and still produces fat bunches of red Zametovka grapes. Among the most colorful ceremonies in Maribor is the harvesting of the Old Vine. It produces between 35 and 55 kg of grapes per vintage. This is enough fruit to make around 25 liters of wine that gets bottled in small 250 ml bottles and given by the city council of Maribor as ceremonial gifts to dignitaries (popes, presidents, emperors, etc).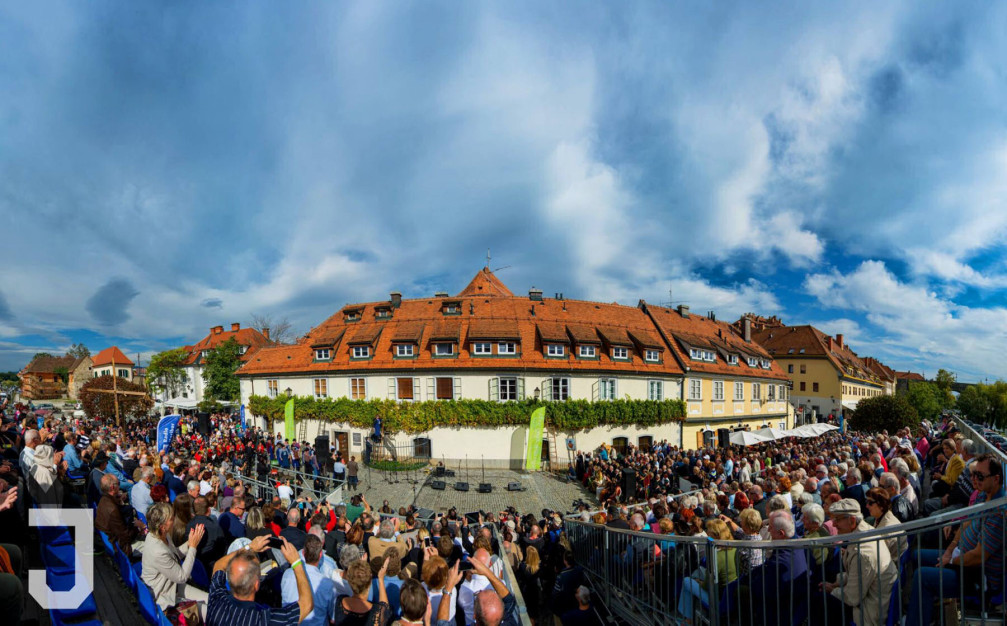 The Old Vine grows on the Old Vine House in Lent, the oldest part of Maribor, Slovenia's wine-loving second city, in the north-east of the country. The vine is given a lot of tourist promotional protocol events – the most famous and most popular is definitely the Vine's grape harvest – the highlight of the traditional Old Vine Festival which is held every year at the end of September.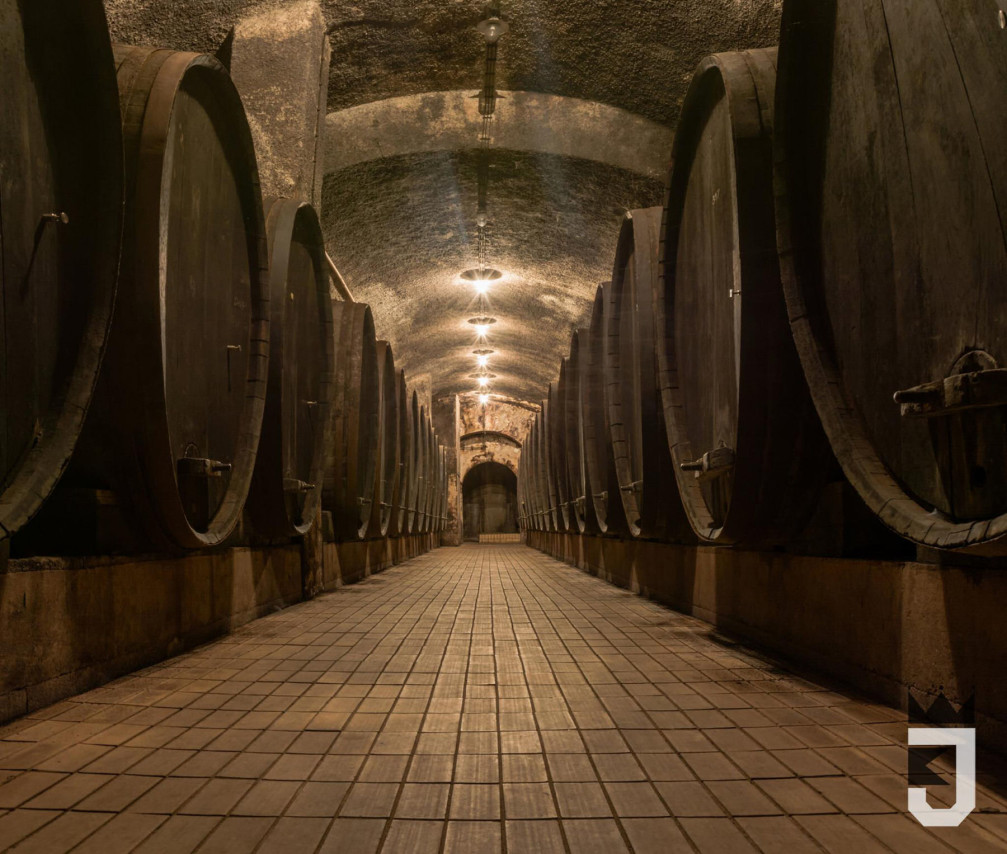 Hidden underneath the centre of Maribor, the Vinag wine cellar is one of the biggest classical wine cellars in Europe. It was build in the middle of 19th century and stretches some 2,5 kilometres underground. The oldest bottle comes from the year 1946, everything earlier was drank during the World War II.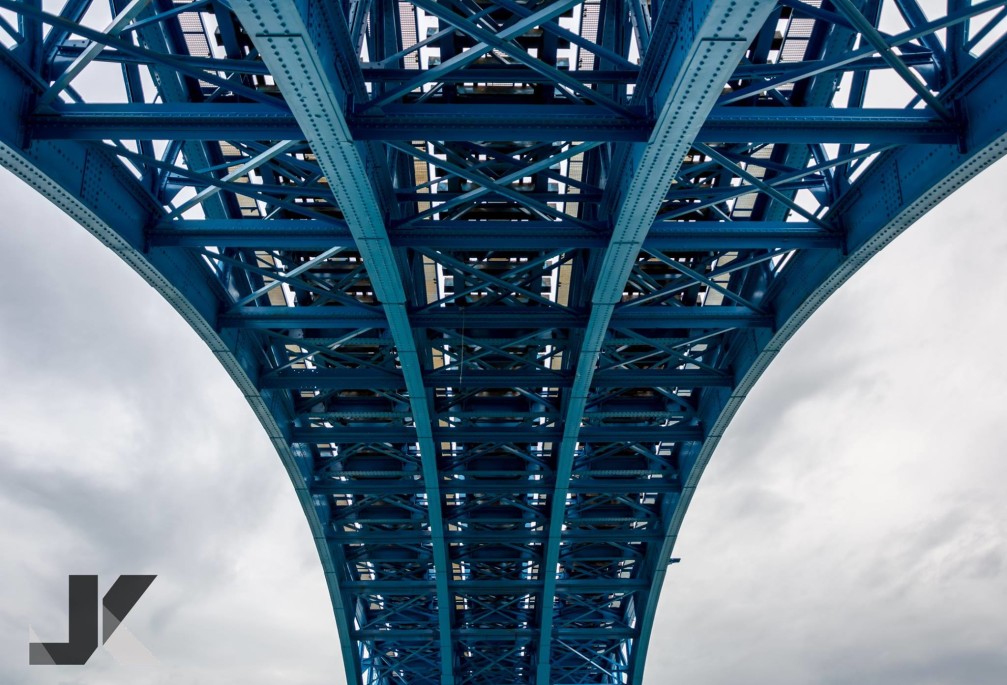 The interesting architecture of the Railway Bridge in Maribor.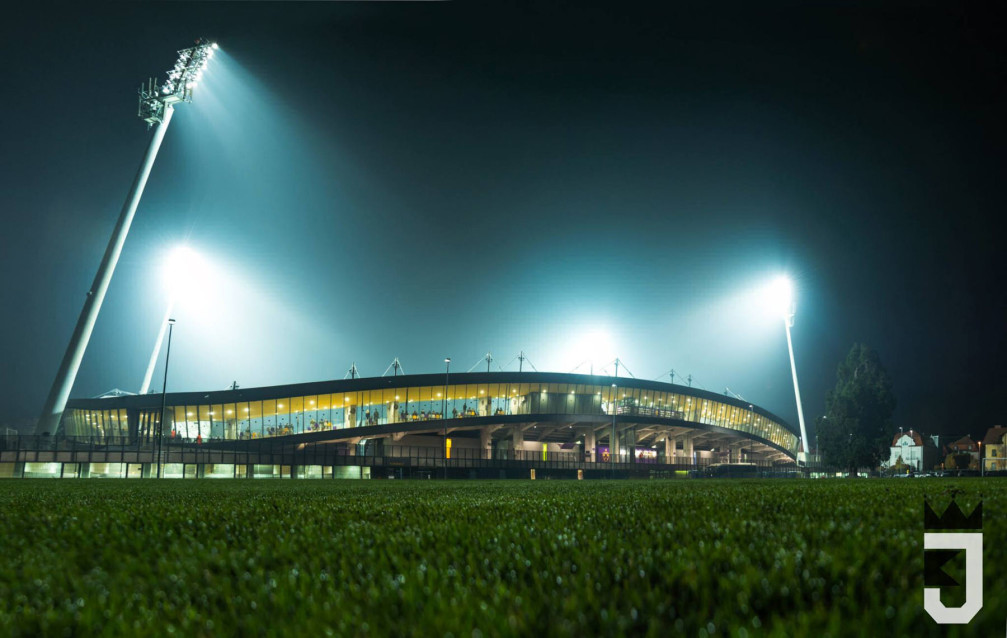 The Maribor stadium is considered as one of the most beautiful smaller stadiums in Europe.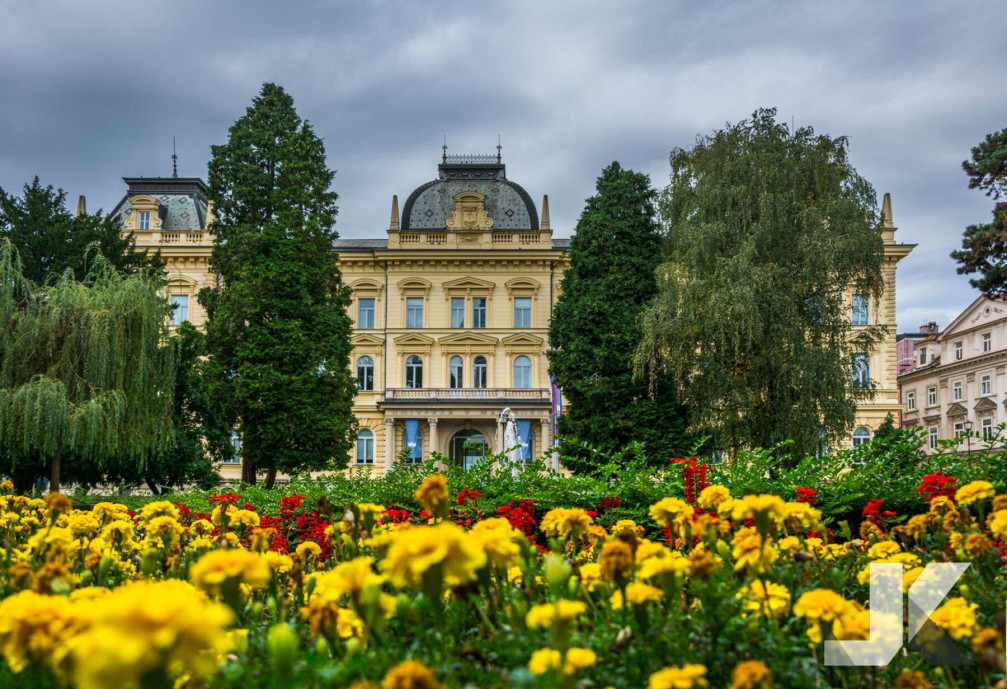 The historic building of the University of Maribor, which is the second biggest and the second oldest university in Slovenia.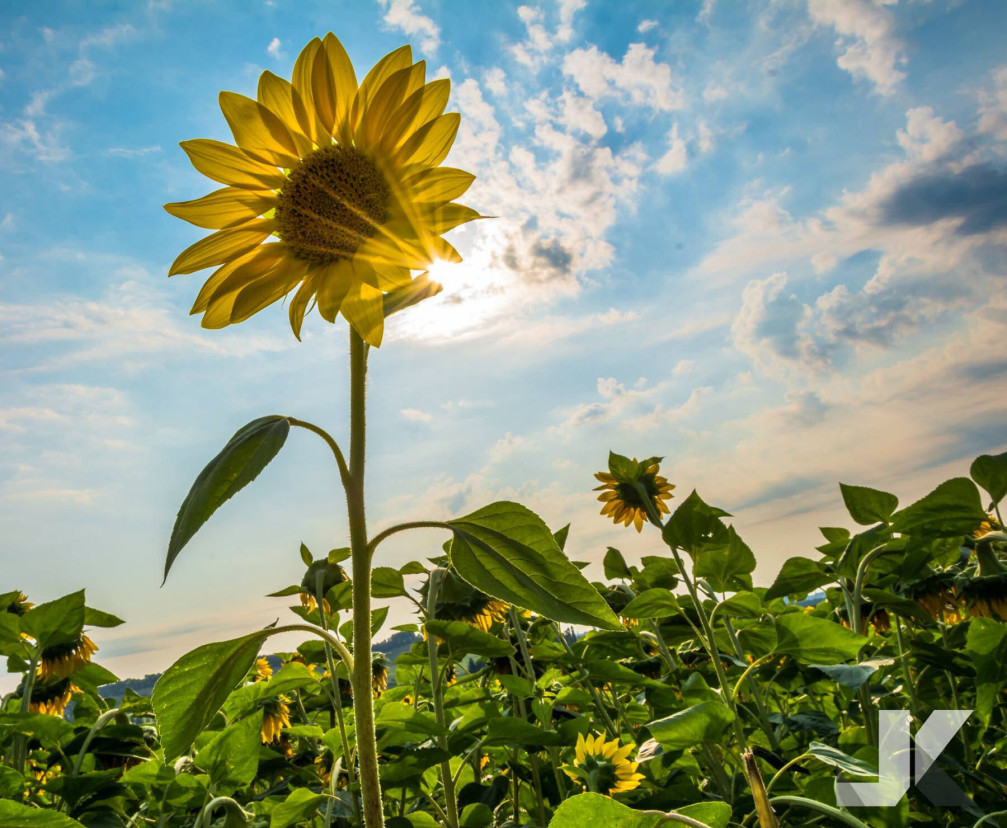 A field of sunflowers can brighten anyone's day!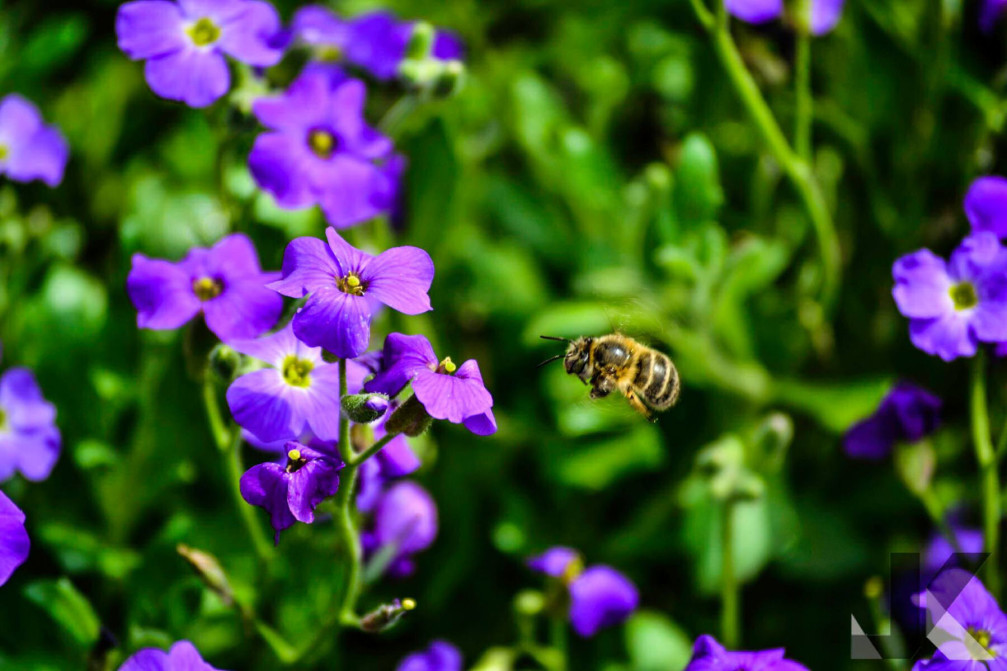 Slovenia is one of the smallest countries in Europe, but it's the only European Union member state to have protected its native bee, the Carniolan bee. It has good conditions for beekeeping and a great beekeeping tradition. Bees are still evenly populated across the entire territory of Slovenia and thus help to maintain the balance in nature.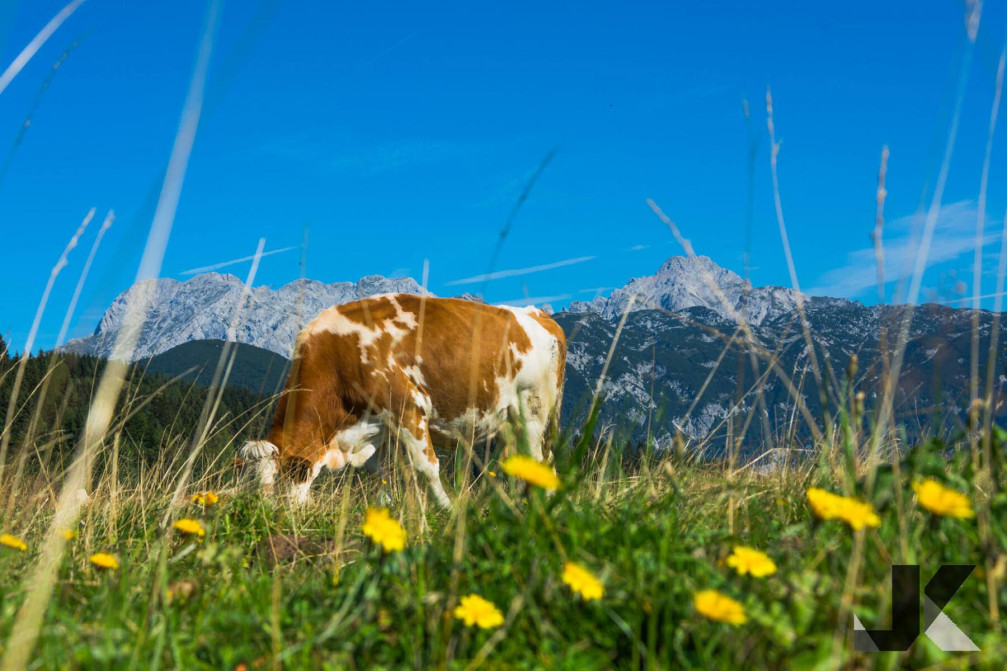 In the spring, farmers in the Alpine Mountain Region of Slovenia bring their cows to the pastures, where the cows graze in fresh mountain air, eating a nutrient-rich grasses and enjoying more free space.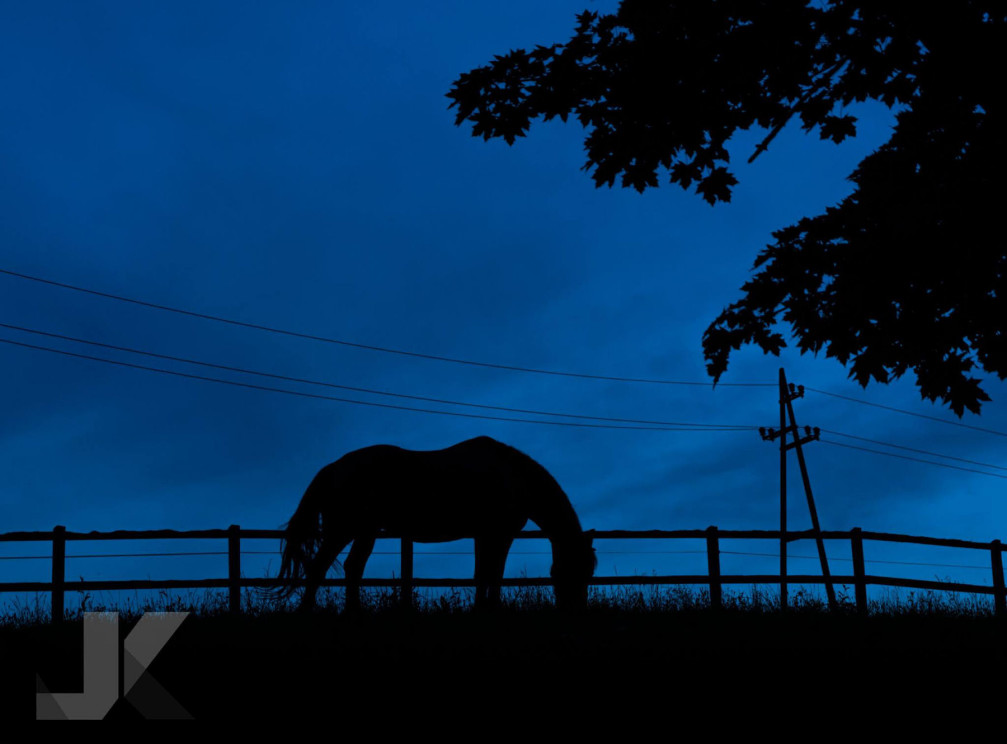 Beautiful horses grazing on green pastures are a common sight that a traveler through Slovenia is sure to notice.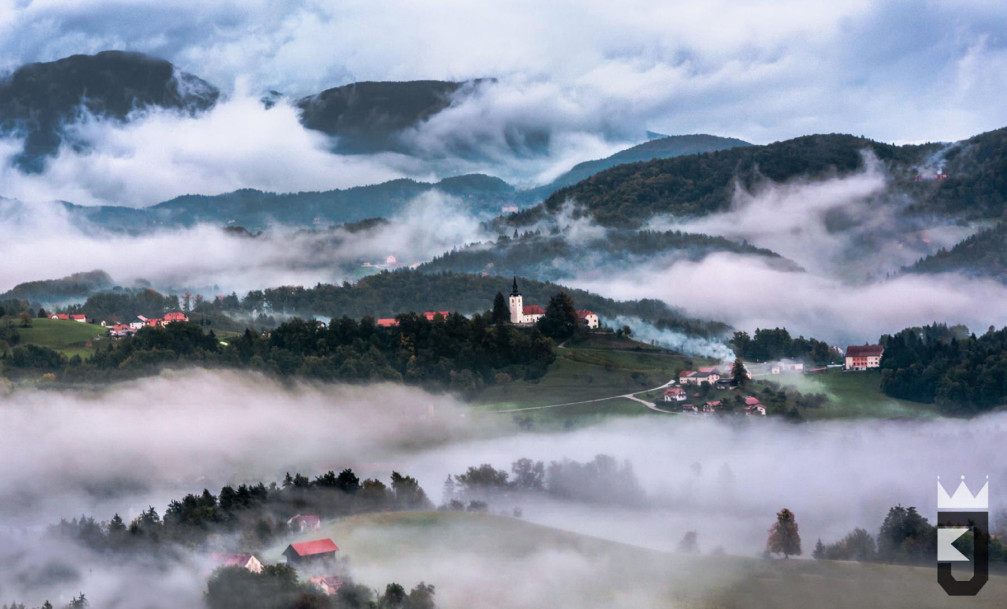 View of the beautiful landscape of the Loznica Hills and the village of Andraz nad Polzelo. The local parish church is dedicated to Saint Andrew and was first mentioned in written documents dating to 1229. The core of the current church is Gothic and dates to around 1400.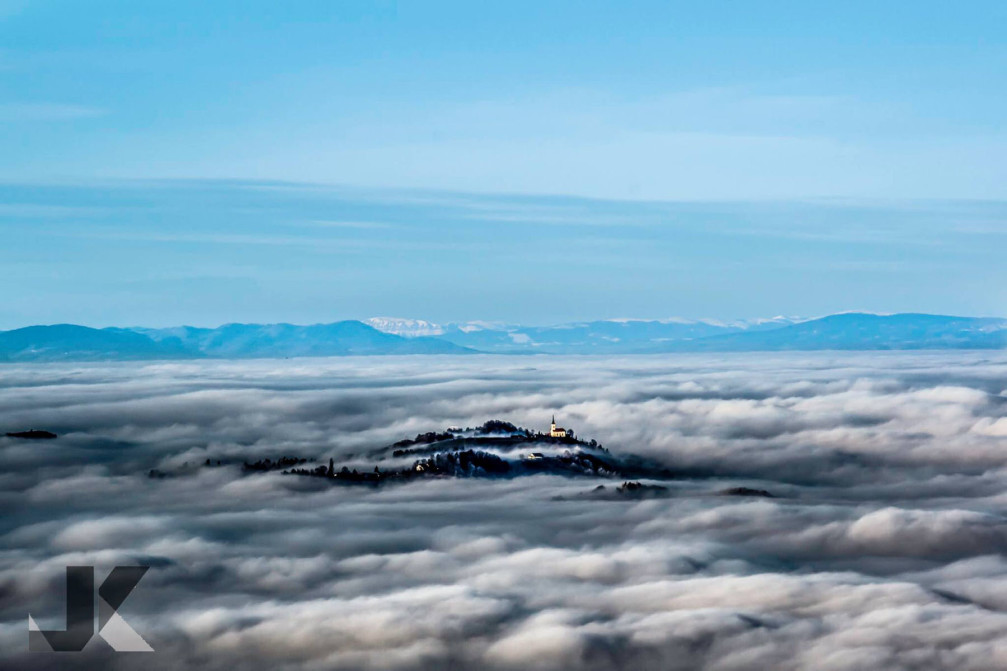 An absolutely breathtaking view of the Kamnica village and its St. Urban's church on a misty morning.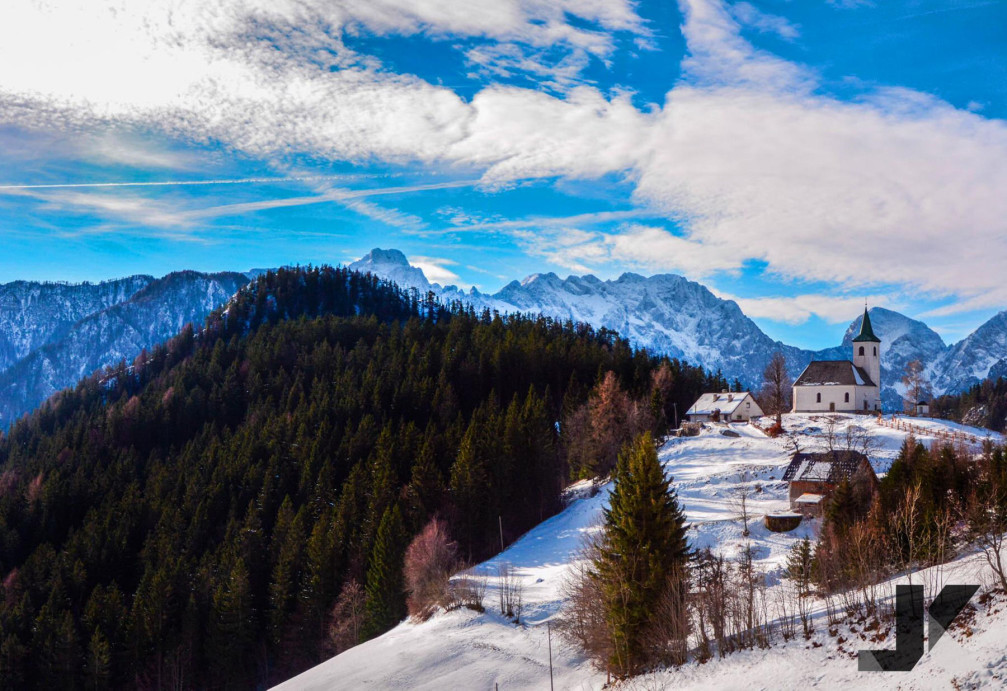 A beautiful winter landscape with the church of the Holy Spirit in Podolseva, one of the highest mountain villages in Slovenia that stretches under Mount Olseva, a ridge mountain in the eastern part of the Karawanks near the border with Austria.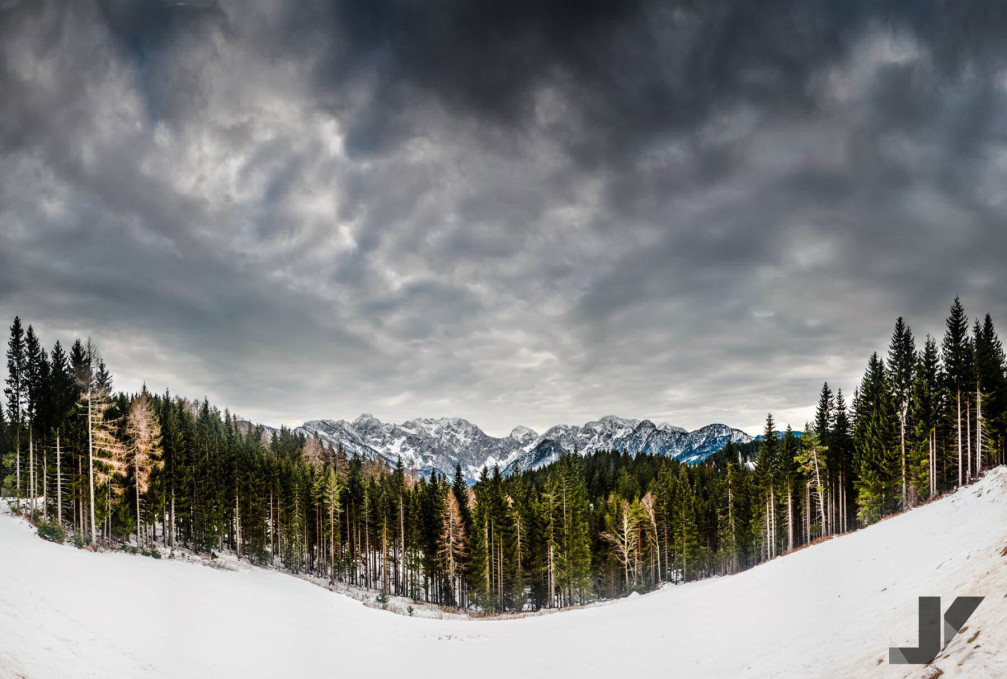 The Kamnik Savinja Alps as seen on a hike to the Olseva mountain near the entrance of the Potocka Zijalka cave.

Discover beautiful Slovenia through amazing photos
SLOVENIA, AS SEEN FROM THE AIR (50 photos)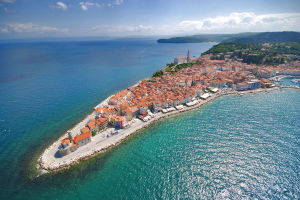 Aerial photography provides you with a breathtaking bird's eye view – one you won't get anywhere else. So, here are 50 spectacular aerial photos that prove why Slovenia might just be the most beautiful country on Earth.
SLOVENIA IN THE WINTER TIME (50 photos)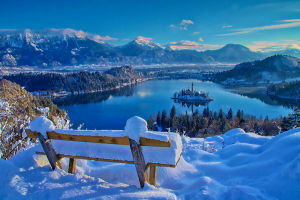 Slovenia in the winter time is almost more magical than in summer. Check out this beautiful gallery with 50 stunning winter photos of Slovenia that prove you absolutely have to visit this small but extremely picturesque country in the winter time.
SLOVENIA AT NIGHT (30 photos)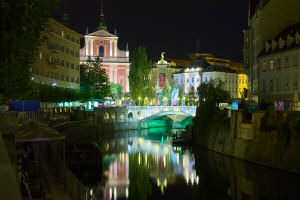 Night has its own magic. Night can transform an ordinary scene into something magical, mysterious and captivating. Light, shadow, texture, tonality, pattern all work together to create a very different feeling compared to photos captured during the day. Everything is just more magical at night, so here are 30 night pictures of Slovenian cities, towns, villages and other places at night. Enjoy!
LANDSCAPE AND NATURE PHOTOS FROM ALL OVER SLOVENIA BY LUKA ESENKO (40 photos)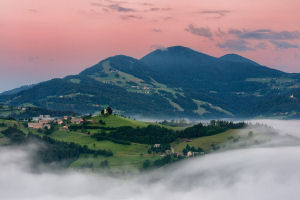 Luka Esenko is considered by many to be Slovenia's new leading landscape and travel photographer. He has been photographing landscapes for almost a decade now, and through photography he has been blessed to capture some of the most gorgeous locations in Slovenia. Strong compositions and a feel for natural light are what make Luka's images stand out.
AERIAL DRONE PHOTOS FROM AROUND SLOVENIA BY JURE KORBER AND TJASA BORSNAK (35 photos)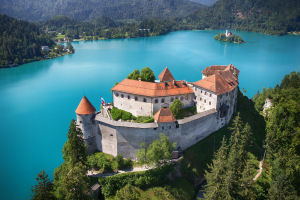 With the technological advancements in cameras and drones, we can now get a glimpse of the world from a different perspective. And from high up above, especially with a bird's eye view, the world is a stunningly beautiful place. Jure Korber and Tjasa Borsnak, a young student couple based in Slovenia's capital Ljubljana, took their aerial photography platform called Hexabee into the sky and captured Slovenia from angles not seen before.
LANDSCAPE PHOTOS FROM SLOVENIA BY DEJAN HUDOLETNJAK (50 photos)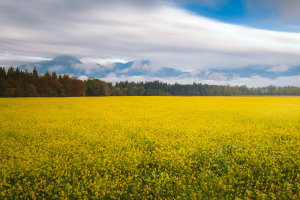 Dejan Hudoletnjak is a super-talented and passionate photographer best known for his beautiful landscape photos of Slovenia and wonderful use of light and color. He has an unerring eye for composition and detail, and a great sensitivity to mood, expressed in his photographs through the awareness and use of light. His goal as a photographer is to create an image that not only captures a moment in time, but also tells a story and evokes an emotional response. An image that shares the mood and feelings he felt when being there.
LANDSCAPE AND NATURE PHOTOS FROM ALL OVER SLOVENIA BY DANIEL TOMANOVIC (50 photos)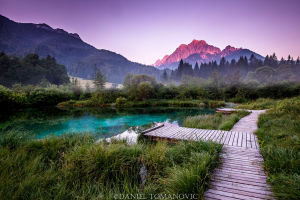 Daniel Tomanovic is a young and very talented landscape photographer who has been creating images that portray the natural beauty of Slovenia and its landscapes for over 8 years. He believes that finding good light is the most important thing to create great landscape images. Everyone can capture outstanding landscape scenery, but hunting the special light is the true challenge for a landscape photographer. And judging from his works, he is very successful in capturing beautiful locations in the best light.
LANDSCAPE AND NATURE PHOTOS FROM ALL OVER SLOVENIA BY ERICH REISINGER (50 photos)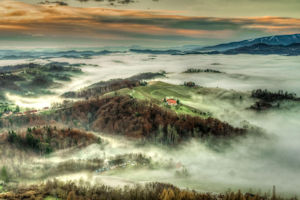 Erich Reisinger is a 55-year-old German landscape, nature, and urban photographer based in the Bavarian town of Ingolstadt. He has been fascinated with photography since he was a 6-year-old child. He has a special connection with Slovenia. He met his wife in Maribor and Slovenia soon became his second home country. He visits Slovenia several times a year and never forgets to mention how he loves Slovenia and how he will never tire of photographing its immense beauty and infinite variety.
LANDSCAPE AND NATURE PHOTOS FROM ACROSS SLOVENIA BY PIOTR SKRZYPIEC (40 photos)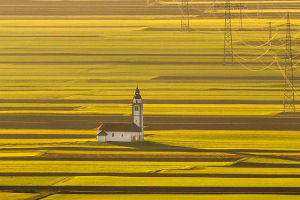 Piotr Skrzypiec is one of the leading landscape photographers in Slovenia. Born in Nowy Sacz, Poland in 1978, Piotr spent most of his childhood in the south of Poland. After completing his master's degree in geography Piotr moved to Slovenia, where he picked up his first camera in 2008. Through photography, Piotr found a way of communicating about his nature and landscape passion and he quickly established himself as a successful landscape and nature photographer.
LANDSCAPE PHOTOS FROM AROUND SLOVENIA BY DOMEN DOLENC (35 photos)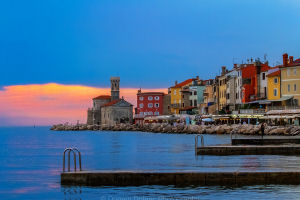 Domen Dolenc is a young but well-established travel photographer currently based in Zelezniki, Slovenia. Since Domen purchased his first camera in 2005, he has been addicted to photography. He never travels without his camera and loves to capture the beauty he finds throughout the world in his own way - his photographic style is defined by powerful colours, street photography scenes, landscapes, but also moments of everyday life, faces and a very close approach on people.
LANDSCAPE PHOTOS FROM ALL AROUND SLOVENIA BY GREGOR KACIN (40 photos)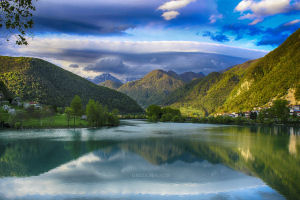 Gregor Kacin is a 39-year-old landscape and nature photographer based in the charming little town of Idrija in western Slovenia. He is very fortunate to live in such a beautiful part of the country and he can often be found roaming the countryside, looking for that special moment when the true beauty of nature revels itself.
LANDSCAPE PHOTOS OF SLOVENIA BY ALES KRIVEC (30 photos)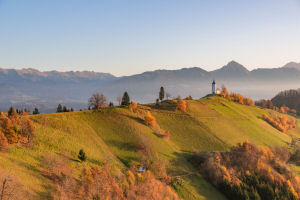 Ales Krivec has a passion for taking photographs and his work features the finest landscapes in Slovenia. He is very much a landscape artist and his work reflects a great understanding and deep love of the countryside and nature. An extensive technical knowledge and a seeing eye enable his photos to convey the beauty of the landscape that surrounds us all.
LANDSCAPE AND NATURE PHOTOS FROM ALL OVER SLOVENIA BY BOJAN KOLMAN (50 photos)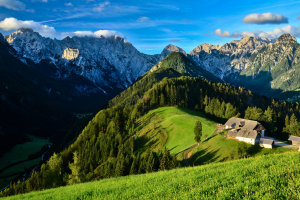 Bojan Kolman is a passionate 63-year-old landscape and nature photographer based in Begunje Na Gorenjskem, a small idyllic village at the foothills of the Karavanke mountain range. Bojan is completely self-taught and learned about photography on the Internet, but he shoots beautiful photographs, possessing an incredible eye for composition. There are so many beautiful things that surround us every day and Bojan strives to reflect that beauty through photography.
LANDSCAPE AND NATURE PHOTOS FROM SLOVENIA BY BRANKO CESNIK (45 photos)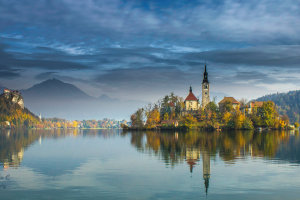 Branko Cesnik is a passionate landscape and nature photographer from Pivka, a small town in the Karst region of southwestern Slovenia. He is 52 years old and has been interested in photography since his school years. Branko tends to shoot in the morning and at the end of the day when the light just either side of sunrise and sunset can transform an already interesting scene into something even more engaging. He firmly believes a good photograph tells a story and creates a feeling within the viewer.
LANDSCAPE, CITYSCAPE AND NATURE PICTURES FROM AROUND SLOVENIA BY JURE KRALJ (45 photos)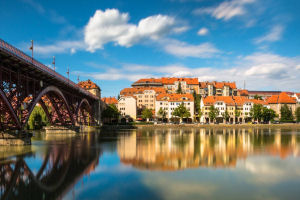 Jure Kralj is an incredibly talented photographer based in Slovenia's second largest city Maribor, who combines his love for travelling around the world with his love for landscape and cityscape photography. He is an enthusiastic observer of the surrounding world. When possible, he is looking for the best light, for the right angle at the right moment to capture a compelling image.
LANDSCAPE PHOTOS FROM ALL OVER SLOVENIA BY DENIS SODRZNIK (30 photos)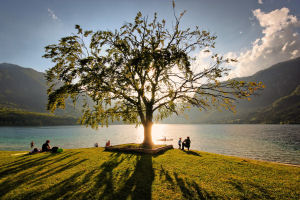 Denis Sodrznik is a passionate landscape and nature photographer born and raised in the beautiful town of Slovenske Konjice in the Styria region of Slovenia. He strives to capture photographs that convey the beauty of the Slovenian landscapes he explores in his spare time with his fiancée Karmen. His intention is to show the viewer details that we often overlook.
LANDSCAPE AND CITYSCAPE PHOTOS FROM AROUND SLOVENIA BY JAKOB NOC (30 photos)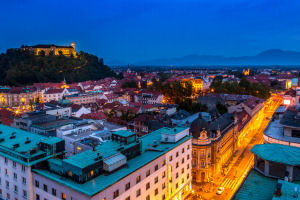 Jakob Noc is an inspiring landscape and cityscape photographer whose talents allow him to capture the most amazing images in a style that is truly his own. Through careful composition, attention to detail and the creative use of beautiful light, Jakob strives to show us cities and landscapes in ways that we may not have seen them before.
LANDSCAPE PHOTOS FROM AROUND SLOVENIA BY MASA VODENIK (35 photos)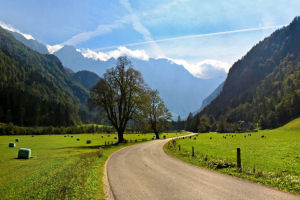 Masa Vodenik is a self-taught photographer who lives in a small town of Hrastnik in central Slovenia. She's an economist during weektime, but on weekends she becomes an ambitious landscape photographer who doesn't want to miss a single second she could have used to take a great photograph. Her passion for photography increased steadily since she started doing photography in 2010. Since then she successfully combines her love for travel and hiking with her enthusiasm for photography.
LANDSCAPE AND NATURE PHOTOS FROM ALL AROUND SLOVENIA BY MIROSLAV ASANIN (50 photos)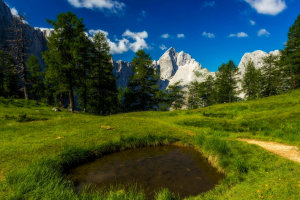 Miroslav Asanin is a keen amateur photographer from Sencur, a small town in northwestern Slovenia. His main photographic interests are landscapes and nature though he does photograph wildlife and architecture when he finds them. He especially loves to photograph the amazing landscapes and nature of the Slovenian Alpine area. However he also loves to take day trips to other parts of the country and scout new locations in search of compelling scenes or subjects to photograph.
LANDSCAPE PHOTOS FROM AROUND SLOVENIA BY BLAZ GVAJC (25 photos)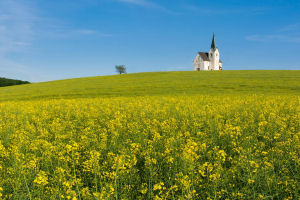 Blaz Gvajc is a landscape and cityscape photographer from Slovenia's third largest city Celje whose passion is to explore and capture the most inspiring and beautiful places in the world. Although being an avid traveler, Blaz also adores his home country Slovenia and loves making spontaneous trips around it when there is promising light, and he will never tire of photographing it.
LANDSCAPE PHOTOS FROM ALL OVER SLOVENIA BY BOSTJAN KERSBAUMER (40 photos)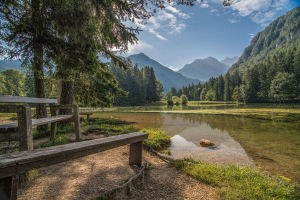 Bostjan Kersbaumer is a passionate self-taught photographer from Slovenia's second largest city Maribor. He is a car mechanic working at Porsche Maribor during weektime, but on weekends he becomes an ambitious landscape, nature and cityscape photographer with an aim to create memorable images from locations across Slovenia and other parts of the world.
LANDSCAPE PHOTOS TAKEN IN A VARIETY OF LOCATIONS IN SLOVENIA BY SABINA TOMAZIC (40 photos)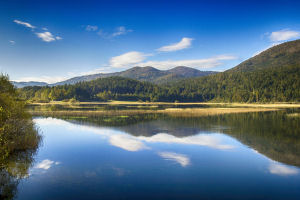 Sabina Tomazic is a young but already established professional on-location lifestyle photographer based in Trebnje, Slovenia. Although known primarily as a lifestyle photographer, Sabina also loves to create images that portray the natural beauty of Slovenia and its landscapes. Her landscape photos are realistic with minimal post processing.
LANDSCAPE AND NATURE PHOTOS FROM AROUND SLOVENIA BY JERNEJ LEBEN (40 photos)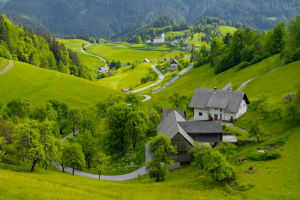 Jernej Leben is one of the most talented amateur photographers in Slovenia whose unrelenting passion for his hobby inspires him to capture the beautiful landscapes and nature of Slovenia with absolute perfection.
LANDSCAPE AND NATURE PICTURES FROM ACROSS SLOVENIA BY KLARA KULOVEC (35 photos)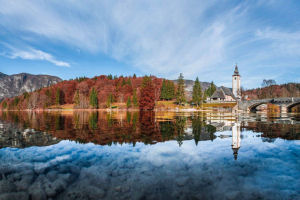 Klara Kulovec is one in a line of talented new Slovenian female landscape photographers who has found her passion with a camera in her hands. She has a heart of an artist and loves nothing more than time with her camera and a scene in front of her to capture the perfect copy of what she saw in her minds' eye. The forms, color and light that shape the landscape are a constant source of her inspiration.
WILDLIFE AND BIRD PICTURES FROM SLOVENIA BY MATEJ KOVACIC (30 photos)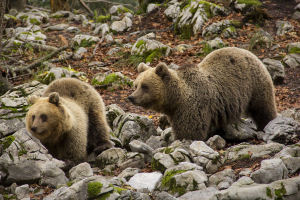 Matej Kovacic is a young and exceptionally talented wildlife and bird photographer dedicated to capturing images of the indigenous wildlife of Slovenia. During his childhood Matej developed a strong fascination for wildlife, birds and nature. When he bought his first camera at the age of 13, he became as passionate about photography. It's hard to photograph wildlife in the wild, but Matej wants to be true, so he stays away from captive animals - all his photos are taken in the wild in Slovenia.
LANDSCAPE PHOTOS FROM THE STYRIA REGION OF SLOVENIA BY PETER ZAJFRID (40 photos)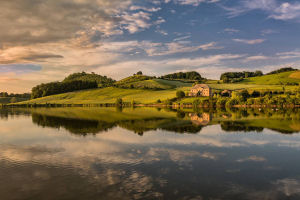 Peter Zajfrid is a well-respected and very passionate amateur landscape photographer who loves capturing the beauty of this world through photography. He enjoys the outdoors and nature, and photography provides him with a medium to capture and share this with others. He especially loves creating images that portray the beauty of the Styria region of Slovenia and its landscapes.
FINE ART LANDSCAPE PHOTOS OF MARIBOR AND ITS SURROUNDING AREA BY UROS LEVA (25 photos)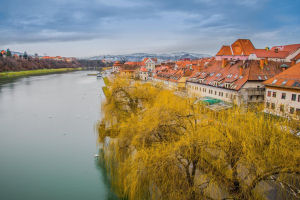 Uros Leva is a versatile freelance artist – photographer, graphic designer and screenwriter. He has been living in Slovenia's second largest city Maribor for his whole life and never fails to be overawed by the beauty of the city. His connection to Maribor began the moment he was born and the more Uros experiences this city, the further he falls in love. When Uros is behind the camera, his goal is to bring out the beauty of Maribor and its surrounding area for all to see.
LANDSCAPE AND NATURE PHOTOS OF THE LAKE BOHINJ AREA AND THE JULIAN ALPS BY GREGOR SKOBERNE (35 photos)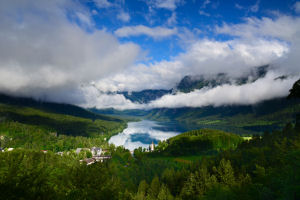 Gregor Skoberne is one of the most talented and passionate landscape and nature photographers in Slovenia. Completely self-taught, Gregor is primarily focused on the unique local landscape and nature found in the Lake Bohinj area with an aim to capture the spirit and the essence of the moment in his photographs.
NATURE AND LANDSCAPE PHOTOS OF THE TRIGLAV NATIONAL PARK BY WALLE GREVIK (35 photos)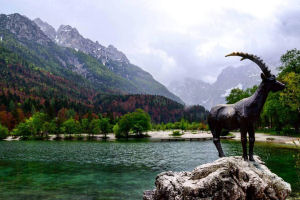 Walle Grevik is a passionate nature and landscape photographer, hiker, and traveler based in Helsingborg, Sweden. He has traveled to many countries around Europe including Iceland, Faroe Islands, Scotland, Ireland, and Greece. This year, he and his hiking partner, Fredrik Vestlund, decided to visit Slovenia and do a 9-day hiking adventure through the Julian Alps and Triglav National Park. Walle took some really beautiful photos during this hiking tour, and he was kind enough to share some of them with us here at Travel Slovenia.
LANDSCAPE PHOTOS OF THE SLOVENIAN ALPS BY MASA VODENIK (20 photos)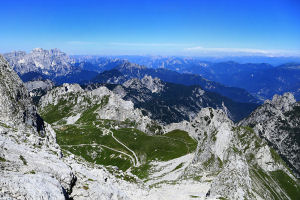 The Slovenian Alps are a part of the Southern Limestone Alps with three high-Alpine mountain ranges, the Julian Alps, the Karawanks and the Kamnik-Savinja Alps. They take up a large part of Slovenia and are full of incredible trails for all levels of hiking ability. They are lower compared with those in Austria and Italy, but with their beauty they surpass anything you may see in the Alps in Europe. All the photos in this gallery were taken by Masa Vodenik. She's an avid hiker who spends most of her weekends in the mountains and she never forgets to take her camera with her.
LANDSCAPE AND NATURE PHOTOS OF THE SLOVENIAN ALPS BY MIROSLAV ASANIN (40 photos)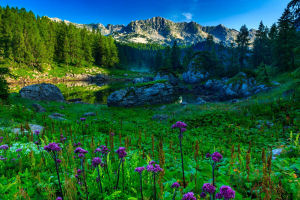 Miroslav Asanin is a very enthusiastic, amateur photographer from Sencur, a small town in the Gorenjska region of Slovenia. His passion for photography began four years ago when he got his first proper camera - a Canon EOS 600D, after that there was no stopping. His primary interests has always been on shooting landscapes and different sceneries found throughout Slovenia and especially in the Slovenian Alps and its Triglav National Park.
FINE ART NATURE AND LANDSCAPE PHOTOS OF THE VRHNIKA COUNTRYSIDE BY ROBI DEBEVC KVOCKA (30 photos)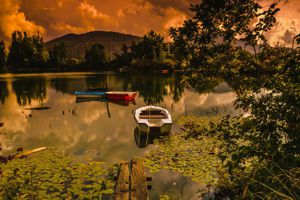 Robi Debevc Kvocka is a self-taught photographer based in Vrhnika, whose fine art nature and landscape photographs celebrate the natural beauty of the Vrhnika countryside. When Robi is behind the camera, his goal is to bring out hidden beauty of the Vrhnika area for all to see. His style, which is recognisable through the artistry of his photographs, is born of a keen eye for the many moods of the natural landscape and a life-long passion for the nature and the great outdoors.
SLOVENIA (30 photos)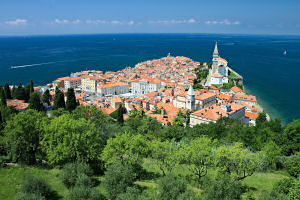 A fascinating capital, charming coastal towns, beautiful alpine villages, stunning natural attractions, and much more - enjoy this wonderful selection of absolutely the most beautiful pictures of Slovenia, taken either by professional photographers or amateur photo enthusiasts.